Could Mighty Toy Sales Lead To A 'Power Rangers' Sequel After All?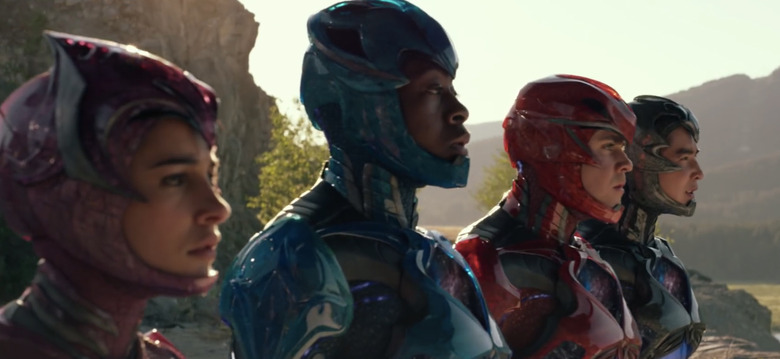 Fans loved Power Rangers. Everyone else, not so much.
Although for a while it seemed as if fan enthusiasm could will a Power Rangers sequel into existence, that didn't seem to be the case after the abysmal international box office numbers came in for the silver screen reboot of the kitschy '90s TV series. But there may still be hope for a sequel after all thanks to one factor moviegoers may have forgotten about: toys.
According to a report from Toy News, Power Rangers toy sales have become mighty, morphin' force to be reckoned with, growing 122.8% this year to date with April sales figures up 185.9% from the previous year. This makes Power Rangers the number one action figures brand of all toy sales.
Tess Parsons-Broome, marketing manager at master toy partner, Bandai, commented on the unexpected success of the Power Rangers toy sales.
"These are fantastic results testament to the strength of the Power Rangers brand, which at the end of April, ranks 11th across all toy properties."
So what does this mean? Well, toy sales play a huge part in family-friendly franchises today — just look at how much emphasis Disney places in it for their Star Wars, Marvel, and Disney princess movies, which garnered them more than enough controversy thanks to their tendency to cater to young boys and forgo female action figures.
The surprising skyrocketing in Power Rangers sales could definitely garner interest in a sequel — another movie means more action figures with different costumes — especially since studios are looking to merchandising to increase revenue over declining Blu-ray/DVD and movie ticket sales, according to a report from the New York Times.
And there's plenty of potential story for a sequel — the long-running TV series hit its peak in the '90s for three seasons, but there have been countless spin-offs of the super sentai series, some of which still air today.
Power Rangers was directed by Dean Israelite, and starred Dacre Montgomery, Naomi Scott, RJ Cyler, Becky G, Ludi Lin as the five troubled teens who become the superpowered Power Rangers. Bryan Cranston played their wise mentor Zordon while Elizabeth Banks camped it up as the villainous former Green Ranger, Rita Repulsa. Bill Hader also starred as Zordon's robot assistant.
Power Rangers made a total of $140.1 million at the box office, hauling in only $54.9 million at the foreign box office with an especially disappointing opening day intake of $1.2 million in China — a usually dependable market for blockbusters met with middling reactions in the U.S.
Power Rangers will be available on Digital HD on June 13 with a 4K Ultra HD Blu-ray and Blu-ray release on June 27.