'Fargo' Review: Who Made The Biggest Mistake In 'The Law Of Inevitability'?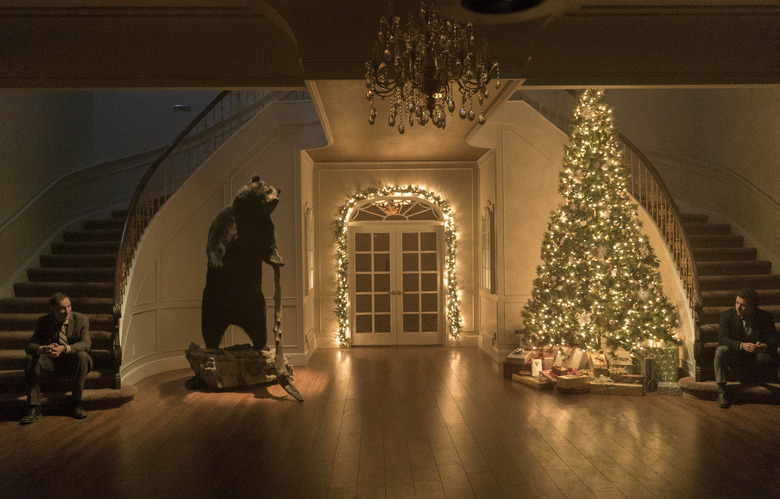 (Every week, we're going to kick off a discussion about Fargo season 3 by answering one simple question: who f*cked up the most this week?)
The blue streak continues on Fargo. Life has never been worse for Sy Feltz (Michael Stuhlbarg), Emmit Stussy (Ewan McGregor), and maybe Nikki Swango (Mary Elizabeth Winstead), who's mysterious and world-weary enough to indicate season 3 of Fargo is far from her first bad time in Minnesota. Noah Hawley's FX series experiences the shockwave of last week's shocking episode in "The Law of Inevitability," in which Chief Moe Dammick (Shea Whigham) enlightens us on the mashed potato theory and how he proceeds when the sun is out.
Below, check out our latest Fargo review.
Nikki Swango: Dead or Alive?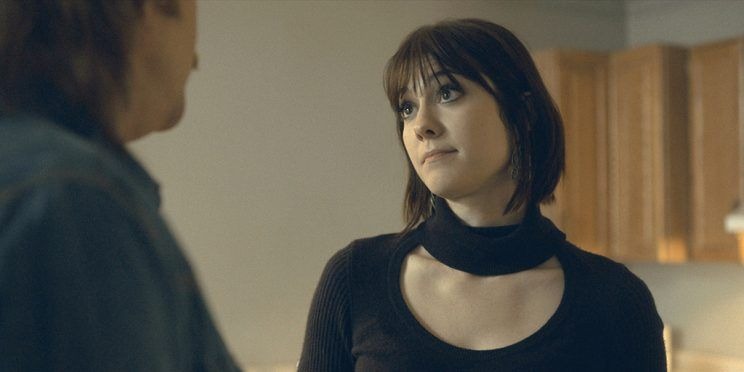 It's impressive how much the bridge player/ex-convict Nikki Swango manages to maintain her poker face throughout season 3 while still conveying heavy emotion. There are a number of scenes in Fargo, especially in "The Law of Inevitability," where we don't know exactly what she's thinking – and yet we feel for Swango. How she responds to the news of Ray's death, dead silent and hurt, is more powerful than if she lost her temper.
Winstead says far more with less dialogue in "The Law of Inevitability." The character keeps revealing more about herself without the show ever telling us too much about her. Winstead continues to make us care more and more about Maurice LeFay's (Scoot McNairy) killer.
Director Mike Barker shoots the hell out of the bus crash, which brings back another emotional, multi-faceted criminal on Fargo, Mr. Wrench (Russell Harvard). Sometimes the most unexpected characters on Fargo are the most empathetic. It's a sad delight to see him again as Hawley connects the show's grieving and vulnerable criminals.
We've seen plenty of bus and car crashes in movies and shows. To make one surprising, full of tension, or dramatic probably isn't easy. They've been to done to death. Barker creates suspense, though, with some oddball elements (the wolf hat), the shot of Yuri Gurka almost out of horror movie, sparks flying, a sense of death, and yes, a shot that calls to mind Anchorman 2: The Legend Continues.
Poor Sy Feltz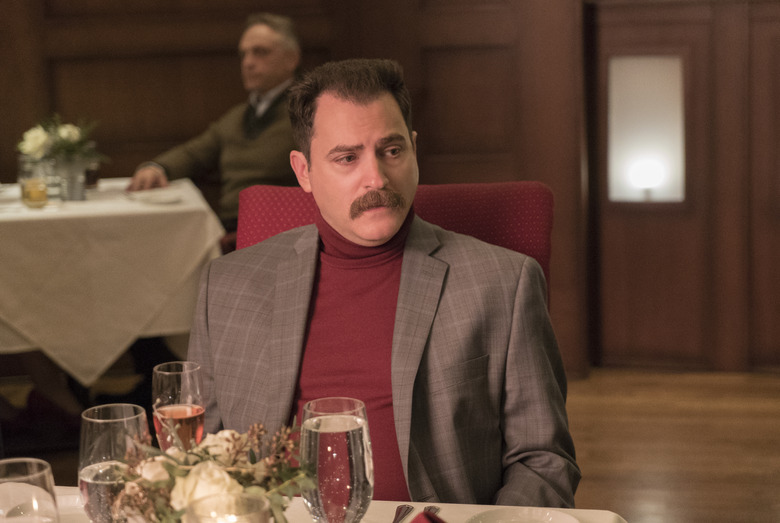 Another character our heart goes out to this week is Sy Feltz. After he drops Emmit off and reminds him who he can trust, he sees the man who's taken over the home he was once welcome in, V.M. Varga (David Thewlis). He towers over Sy and the lawyer's Hummer as the villain who's dethroned the Parking Lot King of Minnesota. He's destroyed Feltz and his perspective of the world, which he finally breaks down about in the arms of his wife, who finally makes her first appearance. Originally, it was Sy Feltz and Emmit against the world (and Ray), with both their families left out of their picture.
During his hilarious bursts of rage, the caring attorney and business partner shows he has a little wickedness in him, but he's never witnessed such horrors as he's experiencing now. His life has changed forever. At the end of "The Law of Inevitability," he looks as destroyed about the loss of his friend as he is about the state of the world.
The Mashed Potato Theory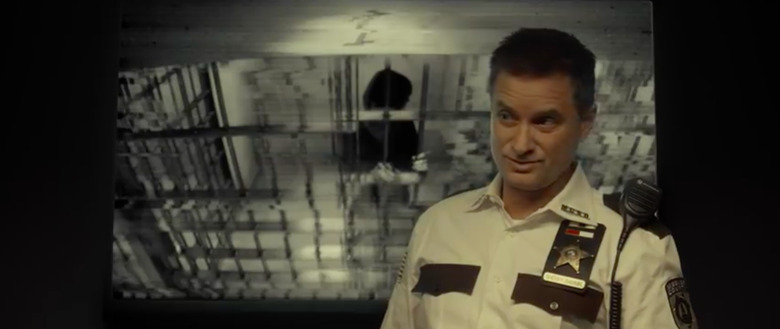 Try watching the TV at my house, Moe says. Shea Whigham is playing another dim cop on Fargo who just happens to carry himself with more confidence. His deadly serious deliveries of foolish thoughts make are some of the funniest scenes this season. Another hilarious character on Fargo who's never actually trying to be funny – a great trait of the series.
Like Swango, Dammick manages to surprise us. His biggest development in the season so far? Listening. For at least a few seconds, he puts aside his set of rigid beliefs to hear out Gloria Burgle (Carrie Coon). The Chief grows a tiny little bit – but only after he gets Swango all wrong and insults her, expresses his distrust of intellectuals, and talks lightly about Ray's death.
Whigham has us hang onto every single one of Moe's ridiculous thoughts during the interrogation. There's maybe some truth to what he's saying, in some cases, but not this case. The proud, simple man relates the sun and snow's cause and effect to a murder case. Not the brightest bulb, but he always thinks he is.
Ray's Dopey, No-Good-Lying Brother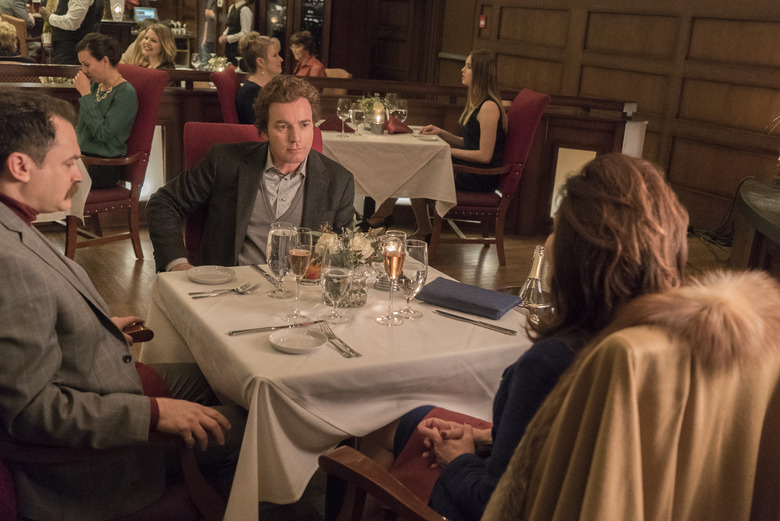 Emmit is torn between good and evil, Varga and Sy, but considering he's letting Swango take the fall, he's closer to living in the shadows with his criminal associate. The character returns to a home of darkness. After Sy and Emmitt share an intimate moment together in a car, he then sits on the stairwell opposite of Varga. A striking contrast of his relationship with old friend and the new partner.
The broken family man's completely phony response to Officer Winnie Lopez (Olivia Sandoval) sharing the bad news of Ray's death is the kind of mistake that can seal a character's fate on Fargo, so he's the biggest loser this week. Lopez, who's proven to be a far greater observer of human behavior than Moe Dammick, quickly smells the stench of Stussy's lies. And so begins what happens when "good people" get their hands bloody on Fargo.
Ray's melancholy and personality is missed. The character's death, tonally, has been handled perfectly. As funny as Fargo is and can get before a dramatic turn, it doesn't take death lightly. He was so deeply flawed, and he did kill somebody, but Fargo still makes you miss him. How much sadness Ray's death brought to Fargo this week proves what tremendous work McGregor is doing.