This Week In Trailers: Night School, A Conspiracy Of Faith, The Breadwinner, Jupiter's Moon, School Life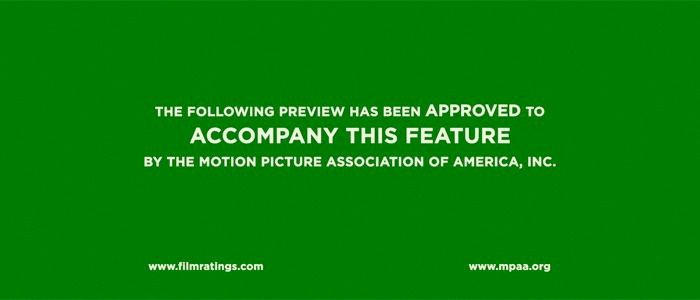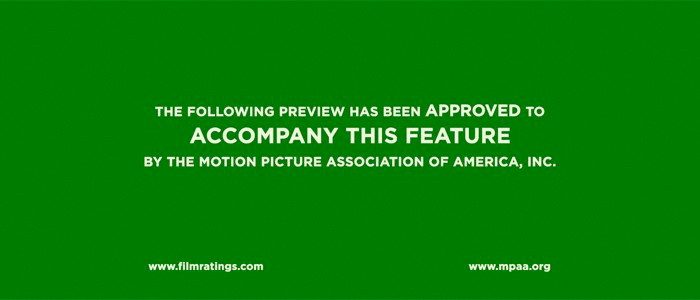 Trailers are an under-appreciated art form insofar that many times they're seen as vehicles for showing footage, explaining films away, or showing their hand about what moviegoers can expect. Foreign, domestic, independent, big budget: What better way to hone your skills as a thoughtful moviegoer than by deconstructing these little pieces of advertising? This week we track down some missing kids, go back to high school in Indianapolis, go back to boarding school in Ireland, learn to survive as a woman in Afghanistan from an Oscar nominated director, and become a levitating refugee.Night School Trailer
Hit you in the face kind of stories.
Director Andrew Cohn, who made the incredible Medora documentary, is back with a story that looks at a genuine issue that revolves around education. Specifically, adult education. It's real easy to be a cynic and be rough around the edges when it comes to what's happening in the world but you watch a trailer like this and feel just a small bit of warmth in your heart that no matter how bad it might seem there are people who are slugging it out in the trenches of life who deserve to have their stories heard. This is just a flat-out uplifting trailer about adversity, the human condition, giving up and not giving up.
Jupiter's Moon Trailer
If you haven't seen White God, make peace with your Lord and see it right now.
Director Kornél Mundruczó's film about a dog and a metaphor larger than it's four pawed protagonist is an incredible one.
A young immigrant is shot down while illegally crossing the border. Terrified and in shock, wounded Aryan can now mysteriously levitate at will. Thrown into a refugee camp, he is smuggled out by cynical Dr Stern, intent on exploiting his extraordinary secret. Pursued by enraged camp director Laszlo, the fugitives remain on the move in search of safety and money. Inspired by Aryan's amazing powers, Stern takes a leap of faith in a world where miracles are trafficked for small change...
What is so striking about this film compared to White God is that Mundruczó seems to be fishing from the same pond as he did with that movie. The powers that our refugee possesses, much like the dogs in God, represent more than what they seem to be on the surface and that makes for a much easier pill for audiences to swallow. The trailer is snappy, makes it point, is effortlessly slick as it makes its point, and gets out at the right time. Color me giddy at the prospect of seeing this.
The Breadwinner Trailer
From 1/2 the team that brought you the Oscar nominated The Secret of Kells.
This week it's all about metaphor and director Nora Twomey, too, is making a point with this story about a girl trying to provide for her family. While the tale seems innocuous on the surface, the fact that we're talking about Afghanistan and there are overt hints that we're going to be talking about how war affects families should be an indicator that there's going to be narrative meat on this bone. Always a sucker for a great animated tale, this looks just as inviting as Kells.
School Life Trailer
Doesn't get any more slice of life-y than this.
Directors Neasa Ní Chianáin and David Rane have an interesting story to share. To wit:
This observational documentary follows a year in the lives of two inspirational teachers at Headfort, the only primary-age boarding school in Ireland. Housed in an 18th century estate, school life embraces tradition and modernity. For John, rock music is just another subject alongside Maths, Scripture and Latin, taught in a collaborative and often hilarious fashion. For his wife Amanda, the key to connecting with children is the book, and she uses all means to snare the young minds. For nearly half a century these two have shaped thousands of minds, but now the unthinkable looms: what would retirement mean? What will keep them young if they leave?
While on the surface this doesn't seem like riveting stuff there is that undercurrent of being a witness to something far more universal than time or place. It's these small stories, when told well, that help communicate the idea that we're all connected on this planet through these shared emotional experiences. This trailer gets at the heart of what makes a good story and there's enough to enjoy in every moment we're given here.
A Conspiracy of Faith Trailer
I guess this is little like soccer; people all around the rest of the world treat it like religion, while the rest of us in America see it like a cute diversion that involves more flopping than basketball.
From what the description of the movie makes it sound like, director Hans Petter Moland is helming a box office juggernaut. Only thing is, I'm not sure anyone from around these parts has heard of it. Doesn't make it any less important, though, as I think what's on display is all kinds of fascinating. Take the movie's description, for example:
A desperate message in a bottle, written in blood by a boy being held captive, is received eight years after it was sent. It leads renegade cold case detectives Carl Mørck (Nikolaj Lie Kaas) and Assad (Fares Fares) to a shadowy religious community connected with a string of missing and murdered children-including two whose lives hang in the balance. The latest film in the gripping Department Q series-which have shattered box office records abroad-is another taut, tightly crafted whodunit steeped in chilling Gothic atmosphere.
I don't know about you but dead kids and detectives who are on the case seem pretty damn exciting. The flow of this thing, too, is pretty gnarly and I give it all the praise in the world for being solidly interesting.
Nota bene: If you have any suggestions of trailers to possibly be included in this column, even have a trailer of your own to pitch, please let me know by sending me a note at Christopher_Stipp@yahoo.com or look me up via Twitter at @Stipp
In case you missed them, here are the other trailers we covered at /Film this week: