Sequel Bits: 'Glass,' 'Jurassic World 2,' 'Resident Evil,' And 'Godzilla: The King Of The Monsters'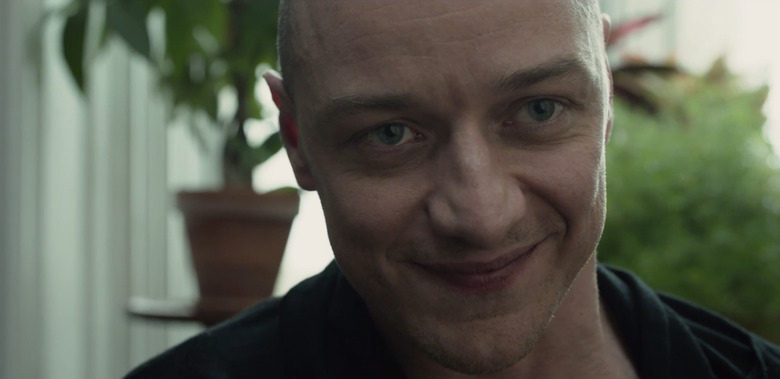 In today's edition of Sequel Bits:
Milla Jovovich comments on the Resident Evil reboot.
J.K. Rowling provides an update on Fantastic Beasts and Where to Find Them 2
A new logo for Jurassic World 2?
A Stranger Things actor joins Godzilla: King of the Monsters.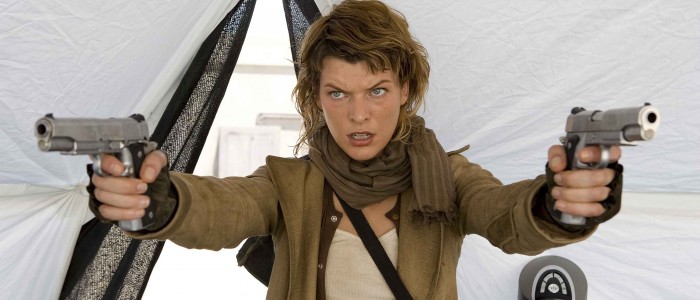 A Resident Evil reboot is in the works. Like the previous series, Constantin Film – the company behind the previous adaptations – is hoping to make six more of these movies with a new cast and vision. Helping to bring that vision to life? Producer James Wan, the director behind The Conjuring films and the currently-in-production Aquaman.
The star of the previous installments, Milla Jovovich, wished them the best of luck in a comment to Comicbook.com, with some thoughts on fandom and hitting the reboot button so quickly in this day and age:
Okay, well good luck with that. I think a lot of people with these franchises kind of put the cart before the horse. There's a danger to that. They've been wanting to reboot Resident Evil for a long time, and listen: I love the Resident Evil world. I think it's a great property, I would do it if I was a producer. I think what made Resident Evil so special is that the people involved really loved what they're doing and really were fans of the game. I would suggest that you find people that have that same passion for the property before you talk about reboots. I think if you get into this kind of genre, people are very sensitive to fakes. There's some real fans in the sci-fi/action/horror world, and they're not idiots. They can smell when something is done because people love it and when something is done just to monetize an opportunity.
The last Resident Evil movie, which was meant to be the final chapter, did leave the door open for Alice's return – but that won't happen.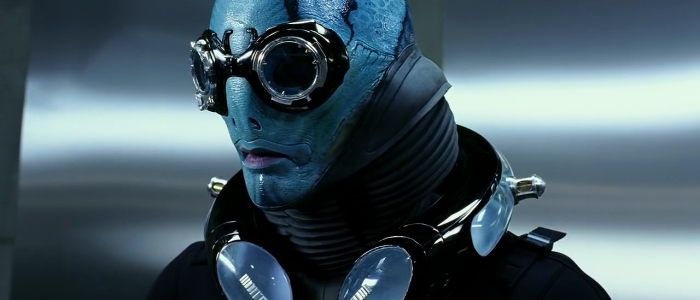 Another movie not happening is an Abe Sapien spin-off. Following the news of an R-rated Hellboy reboot directed by Neil Marshall (The Descent) and starring David Harbour (Stranger Things), screenwriter Peter Briggs (Hellboy) discussed the demise of the project on his Facebook page. Hellboy: Silverlance was only going to feature the red demon hero in a cameo, with the focus on Abe.
Here's Briggs' breakdown of the plot:
The story had a sort of "Highlander" structure to it. Moving into their new Bureau For Paranormal Research And Defense headquarters in Colorado, Abe is troubled still by his psychic connection with Princess Nuala from "Hellboy 2", so researches the history of Nuala and Nuada. We would have seen Nuada's connection to a rival fairy courtier who seeks control of the fairy kingdom (and Nuala's hand in marriage), and engineers the machinations that cause Prince Nuada's expulsion. We'd have seen Nuada in different timezones down the centuries, including his first meeting with Mister Wink in Spain during the Spanish Inquisition (Nuada saves Wink from a troupe of soldiers); and Nuada in Nazi Germany in World War 2 engineering a pact to keep various supernatural entities unharmed from the conflict. (We would have seen Nuada and Kroenen fighting in a "friendly" bout for a bunch of Project Ragnarok goons.) Doug Jones would have been playing twin characters of both Abe and a reprise of the Angel Of Death, with whom Prince Nuada strikes a bargain. Agent Myers from the first "Hellboy" film would have returned. The story reached a rousing action climax at the B.P.R.D. Colorado headquarters and used Rasputin's summoning gauntlet from the first movie (and we did manage to sneak Hellboy in for a cameo in one scene!) If it had been successful, it would have been the first in a series of "From The Files Of The B.P.R.D." projects.
The project began in 2010, picked up some momentum in 2015, and ven after Hellboy 3's chances looked dim, Briggs continued to work on the script. With the news of the reboot, the screenwriter feels it's safe to share the Universal project is probably dead.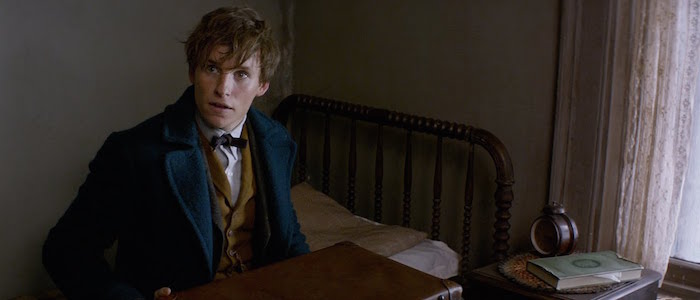 David Yates will reportedly start shooting the sequel to Fantastic Beasts and Where To Find Them in July. Little is known about Newt Scamander's (Eddie Redmayne) next story, but it'll involve Professor Dumbledore (Jude Law) and Gellert Grindelwald (Johnny Depp). Screenwriter J.K. Rowling shared with her Twitter followers the script is done:
Yes, I have, but I CAN'T TELL YOU ANYTHING YET, WOMAN. https://t.co/PzpjjL0OiR

— J.K. Rowling (@jk_rowling) May 28, 2017
The sequel will open in theaters November 16, 2018.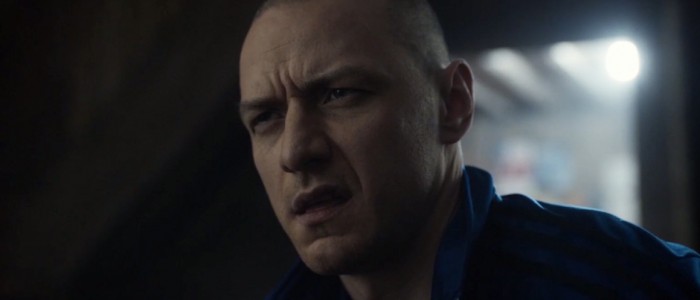 A script not quite finished is M. Night Shyamalan's Glass, which will continue the story of Unbreakable and Split in one unconventional and exciting sequel. Like Rowling, the director keeps his Twitter followers up to date on the progress of his scripts:
Finished the 2nd draft of #Glass on Friday. Took 5 weeks. Started the 3rd pass today... gave myself a 3 week deadline for this pass.

— M. Night Shyamalan (@MNightShyamalan) May 28, 2017
Samuel L. Jackson, of course, is returning to play the titular character and supervillain, Elijah Price/Mr. Glass, along with Bruce Willis. It'll be great to see them finally working together again on January 18, 2019.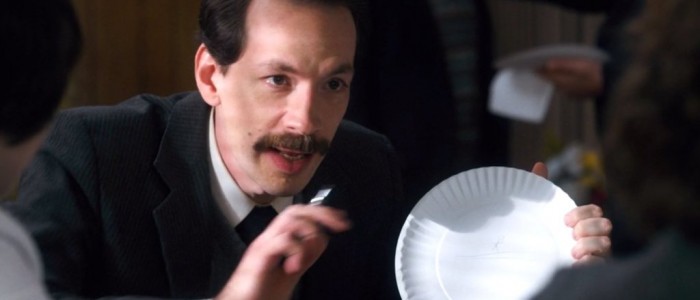 There are now two actors from Stranger Things in Godzilla: The Kong of the Monsters. Randy Haven, who played a nice and familiar schoolteacher in the Netflix show, has signed on to play an unspecified role in Mike Dougherty's (Trick 'r Treat) sequel, due out next June. The director welcomed him on Twitter to MONARCH sciences, giving us the idea he'll play a scientist.
And that's a wrap for Jurassic World 2 in England!!!!!! Next stop, Oahu!!! pic.twitter.com/AzFddZ9XK7

— Reel News Hawaii (@reelnewshawaii) May 27, 2017
The photo above may or may not be the new logo for J.A. Bayona's Jurassic World II (via Screen Rant). The photo was taken at a wrap party in England. At the party, some footage was shown from the movie. One of the film's stars, Daniella Pineda (Newlyweds), implied on Twitter we might see some of it soon, too, but Universal told Jurassic Outpost there are no plans to release a teaser anytime soon:
No plans yet for a teaser trailer. Not sure what is being shown at the London wrap party, but it's not official marketing materials.
Unrelated to Jurassic World II: a serious, behind-the-scenes look at Michael Giacchino & Co. scoring War for the Planet of the Apes:
#NoMoreNotes!#MemorialDayMix#WarForThePlanet pic.twitter.com/5jWuSPnyzQ

— Matt Reeves (@mattreevesLA) May 29, 2017