'Godzilla: King Of The Monsters' Adds 'Silicon Valley' Star Thomas Middleditch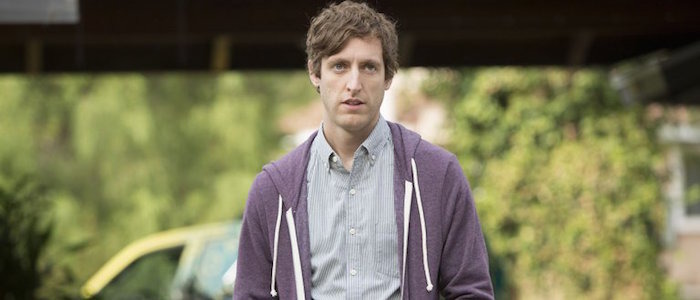 With Trick 'r Treat and Krampus, director Michael Dougherty showcased a strong eye for casting cool actors in unexpected parts. It already looks like his good taste has extended to his next movie, Godzilla: King of the Monsters, which will feature Kyle Chandler, Vera Farmiga, O'Shea Jackson Jr., and Stranger Things star Millie Bobbie Brown. And now, another name has been added to the cast: Thomas Middleditch, the hilarious, Emmy-nominated star of HBO's Silicon Valley. And yes, he's also the guy from those Verizon commercials.
Variety reports that Middleditch has joined the cast of the sequel to 2014's Godzilla, which was directed by Gareth Edwards and divided audiences (I belong to the "it's kind of a masterpiece" camp). This new film is the third chapter in Warner Bros.' "MonsterVerse," which continued earlier this year with the pretty good Kong: Skull Island and introduced a bigger and badder King Kong to theaters. A year after Godzilla: King of the Monsters reminds audiences that the giant lizard with radioactive breath exists, the two titans will clash in Godzilla vs. Kong, which will be helmed by You're Next director Adam Wingard.
In other words, Thomas Middleditch has done what every actor does these days: he's gone and joined a cinematic universe.
While Middleditch has been popping up in movies and television shows for close to a decade, he truly broke out as Richard Hendricks, the anxious puddle of nerves and social awkwardness at the heart of Silicon Valley. While other characters may get the bigger jokes (and T.J. Miller gets to exit the show as the breakout star), Middleditch has always provided a consistent foil for all of the nonsense around him. He's a wonderful actor and a brilliant comedian who knows how to play humor as straight as possible.
We don't know who he's playing in Godzilla: King of the Monsters yet, but he feels genetically engineered to play a scientist/monster expert who has the bad habit of geeking out over Godzilla even as he's transforming cities into rubble. Interestingly, this won't be his first role in the MonsterVerse – he had a tiny cameo in Kong: Skull Island as a voice on a phone, the result of his friendship with director Jordan Vogt-Roberts (who directed him in The Kings of Summer). Since Kong takes place decades ago, we can safely assume that he won't be playing the same character in the new movie...even though some of you may want to be on the lookout for an inside joke or two that could link his characters.
Godzilla: King of the Monsters will open on March 22, 2019.