'Wonder Woman' Is Banned In Lebanon Because Gal Gadot Is Israeli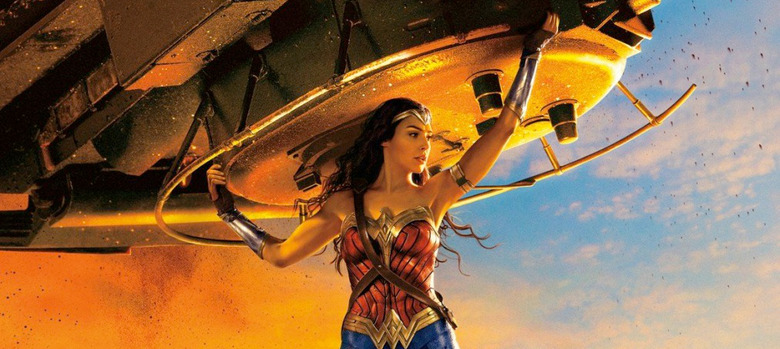 Warner Bros. is riding high on a picture-perfect wave of positive early buzz for the studio's long-awaited big screen take on Wonder Woman, but if you'll allow the metaphor to continue, consider this latest development to be an ugly piece of driftwood floating right in the path of that sweet curl. The country of Lebanon has banned all screenings of Wonder Woman nationwide, due to the fact that star Gal Gadot is Israeli.
Deadline points us to a tweet from a Lebanon exhibitor called Grand Cinemas, who confirmed the news this morning:
#WonderWoman has been banned in #Lebanon.

— Grand Cinemas Lebanon (@GCLebanon) May 31, 2017
Some of you may already know that Gadot was a former member of the Israeli army, and most Israeli citizens, both men and women, are drafted into the country's military and serve for at least two years. Deadline says that because Lebanon is officially at war with Israel, there's a law in place that "boycotts Israeli products and bars Lebanese citizens from traveling or having contact with Israelis," so the nation's Ministry of Economy approved a ban of the new film.
The impetus to ban the movie was orchestrated by a group called Campaign to Boycott Supporters of Israel-Lebanon. They also attempted to get Batman v Superman: Dawn of Justice pulled from Lebanese theaters last year, but were unsuccessful; that film grossed $843K in the country during its run. That's the aspect of this that I find the most hypocritical: Lebanon has played many of Gadot's movies over the past few years without incident, including Fast and Furious 6 ($788K), Fast Five ($520K), Triple 9 ($49K) and Criminal ($15K).
The tiny silver lining for Warner Bros., if there is one, is that the movie was only scheduled to play in 15 locations in Lebanon before the ban. That means they likely won't lose that much money there. The bad news, of course, is that the movie won't have the impact on the people of Lebanon – especially the women who have been waiting to see one of the most famous characters in all of comics come to life on the big screen.
If the movie was terrible, it would be easier to shrug this off. But I saw it last night and Wonder Woman actually lives up to the hype, so it's a shame that the Lebanese won't be able to witness the DCEU rise up from the ashes of Suicide Squad and experience the studio's best superhero movie since The Dark Knight.