Cool Stuff: Sphero Turns Lightning McQueen Into The Ultimate Interactive Racing Toy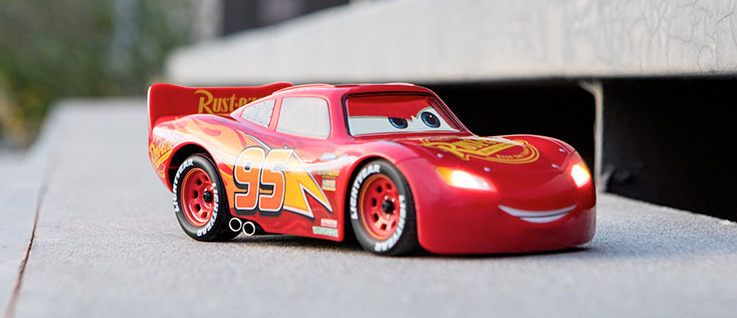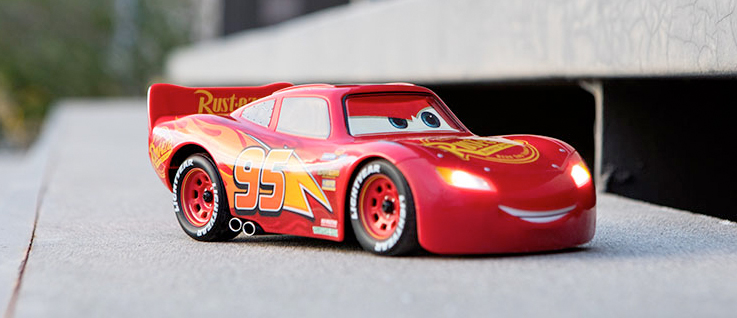 If you haven't heard the name Sphero before, they're the company that came out with the frequently in-demand, app-controlled, interactive toy version of the Star Wars: The Force Awakens droid BB-8. The high-priced item was a popular Christmas gift that flew off the shelves, and it even received a cool update not too long ago that allows users to control the droid like they're using the Force.
Now Sphero has created a toy tied to one of Disney's other lucrative sequels, Pixar Animation's Cars 3. The electronic toy company has created one of the most lifelike toys of race car Lightning McQueen that have ever been made, complete with animated eyes, an animatronic mouth, emotive suspension and the voice of Owen Wilson, just like the character in the Cars franchise.
Check out the Sphero Lightning McQueen toy after the jump.
Here's a cool trailer showing off what the Sphero Lightning McQueen toy can do:
In addition to just driving Lightning McQueen around, users can train for their next big race by playing games and experience other interactive features like watching Disney Pixar's original Cars movie with Ultimate Lightning McQueen in "Watch With Me" mode, where he reacts to the movie in real-time.
Even though I don't own a single piece of Cars memorabilia, I have to admit this is a pretty impressive little item, and kids will absolutely love it. However, this high-tech item doesn't come cheap. The Sphero Lightning McQueen toy will cost you $300 plus tax, which is double what their BB-8 cost when it first hit the shelf.
Blindsided by a new generation of blazing-fast racers, the legendary Lightning McQueen (voice of Owen Wilson) is suddenly pushed out of the sport he loves. To get back in the game, he will need the help of an eager young race technician, Cruz Ramirez (voice of Cristela Alonzo), with her own plan to win, plus inspiration from the late Fabulous Hudson Hornet and a few unexpected turns. Proving that No. 95 isn't through yet will test the heart of a champion on Piston Cup Racing's biggest stage!
Directed by Brian Fee (storyboard artist Cars, Cars 2), produced by Kevin Reher (A Bug's Life, La Luna short) and co-produced by Andrea Warren (LAVA short), Cars 3 races into theaters on June 16.