There Might Never Be Another Season Of 'Fargo'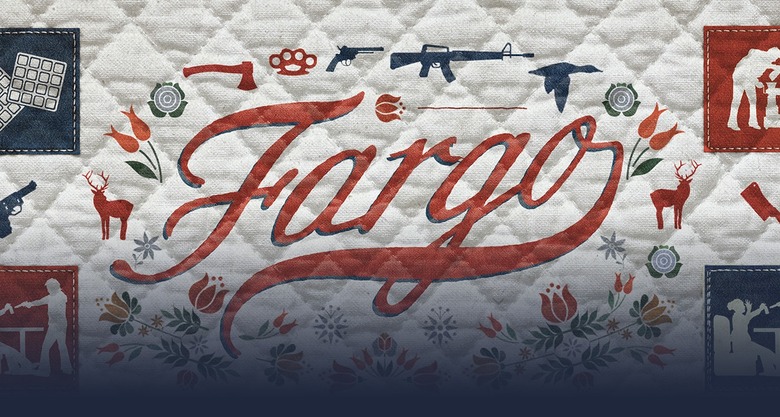 Noah Hawley doesn't know if he'll make another season of Fargo. He's said so himself in the past. When he's working on a season of the acclaimed FX series, he's not thinking about the future. Hawley is telling one story at a time. If he has another story to tell, he'll tell it, but he's in no hurry.
To FX's credit, they're not already pushing for more. Below, FX Chief John Landgraf comments on whether we'll see Fargo season 4 happen or not.
We're midway through another excellent season of Fargo. With only three seasons so far, the show's creator has taken his time by not cranking out a season every year. FX chief John Landgraf has no interest in doing that either, from the sound of it. Unless Hawley wants to go back to Minnesota, season three could be the end of Fargo, which is what John Landgraf told The Hollywood Reporter:
There may never be another Fargo. Unless [creator Noah Hawley] has an idea for Fargo that he thinks he can make as good as the prior three. I think once people get to the end of this [season] they will find that it is thematically different. It's really about the moment we live in now.
Fargo fans probably would rather never see another season of Fargo instead of a rushed one. What's comforting is Hawley is an idea man, someone who can make completely different shows like Fargo and Legion, write novels, and maybe even go from directing television to film. You'd imagine someone with his imagination would think of another Fargo story to tell, but we'll have to wait and see if he does. As he said, he's okay waiting four years to return to the show if the inspiration strikes, but there is, as Landgraf pointed out, the possibility of that not happening.
Here's the synopsis for Season 3 of Fargo:
Set in 2010, the third season centers on "Emmit" and his slightly younger brother "Ray Stussy" (both played by Ewan McGregor). Emmit, the Parking Lot King of Minnesota, sees himself as an American success story, whereas Ray is more of a cautionary tale. Forever living in his more successful brother's shadow, Ray is a balding and pot-bellied parole officer with a huge chip on his shoulder about the hand he's been dealt – and he blames his brother. Their sibling rivalry follows a twisted path that begins with petty theft but soon leads to murder, mobsters and cut-throat competitive bridge. Carrie Coon stars as "Gloria Burgle," the steady chief of the local police department. A newly divorced mother, Gloria is trying to understand the new world around her, where people connect more intimately with their phones than with the people around them. Mary Elizabeth Winstead stars as Ray's girlfriend, "Nikki Swango," a crafty and alluring recent parolee with a passion for competitive bridge. David Thewlis stars as "V.M. Vargas," a mysterious loner and true capitalist whose bosses plan to partner with Emmit, whether "The Parking Lot King" likes it or not.
Fargo airs Wednesday night on FX.