'The King Of Kong' Musical In The Works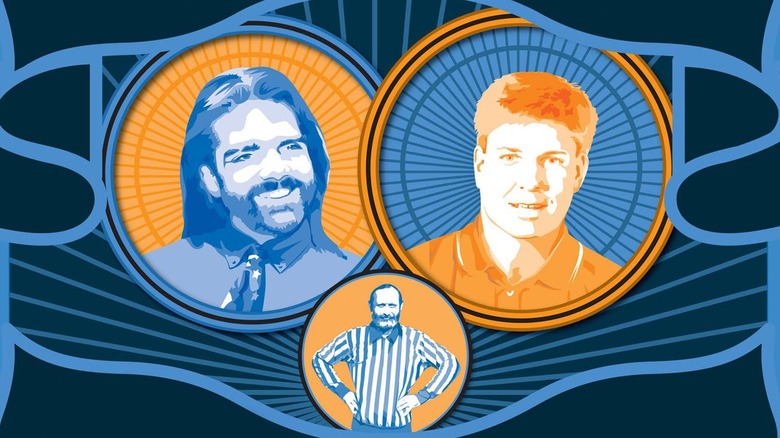 We're still waiting on New Line's remake of The King of Kong: A Fistful of Quarters, Seth Gordon's excellent 2007 doc about Steve Wiebe and Billy Mitchell competing over the world record for Donkey Kong. Gordon, who went on to direct Horrible Bosses and Baywatch, has been wanting to dramatize their rivalry in a feature film for years now – but that'll have to wait until he's done adapting the doc for the stage.
Below, learn more about the King of Kong musical.
The musical will even feature a song, "Museum of Your Heart," from Walter Day, the owner of the Twin Galaxies arcade who left behind scorekeeping to pursue music. There are 15 or so other songs in musical. While promoting Baywatch, Gordon told IGN there are scripts for the King of Kong remake, but his focus is on the musical at the moment:
Yeah, some scripts have been written – we're actually working on a musical right now, which is pretty great. I think it lends itself to that – there's such a melodrama, and so many of the characters are actually musicians, and the music of the games, too, is a thing.
There was once an unauthorized King of Kong musical performed at the UCB Theater in Hollywood. They performed an 8-bit musical version of Wiebe and Mitchell's battle. Funnily enough, their reasoning for why it was a good idea could apply to the musical Gordon is developing: "They managed to find a story of Shakespearean proportions with a good guy and a really bad guy, with minions that are trying to thwart the good guy." As Gordon said, there's good melodrama in the story of King of Kong.
As for the movie, Gordon may want to tell the story from Billy Mitchell's point-of-view:
If we were going to do the movie, I'd be open to it, but I always thought it'd be cool to flip the point of view and do it from Billy's perspective, sort of see the whole thing from his point of view. Because at least he believed in his version, very much, so try to see what that'd be like.
Mitchell was clearly the antagonist of the King of Kong, a depiction he wasn't thrilled about. He never actually saw the movie, he said, but knew it portrayed him in an unflattering light. Showing the story from his side, in maybe a mockumentary style, could help make the movie more than just a retelling of a great story.