TV Bits: 'Hanna' Is Happening, Jon Stewart's HBO Show Isn't, 'Veep' Renewed, And More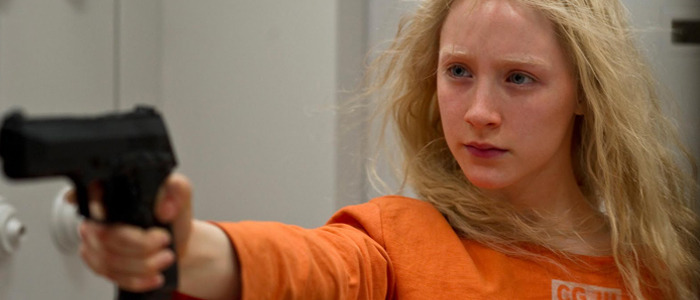 In this edition of TV Bits:
That Hanna TV series is definitely happening
Our first look at Penelope Cruz as Donatella Versace in American Crime Story
Jon Stewart's HBO series goes up in smoke
Comedy Central's The President Show earns more episodes
And more!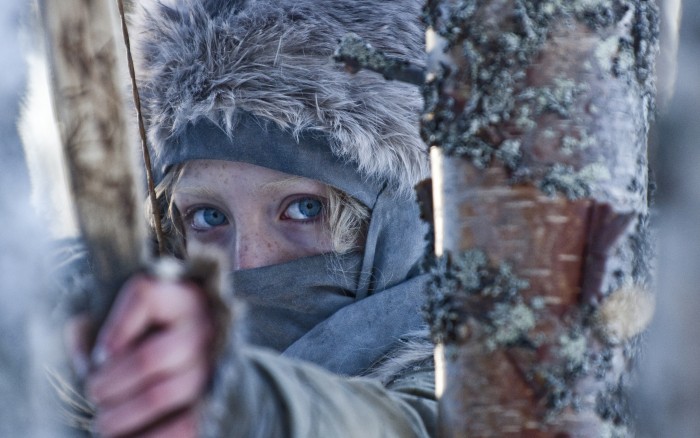 Earlier this year, we wrote about how The Night Manager's David Farr was hoping to create a TV show based on the 2011 teenage assassin film Hanna, which he co-wrote. Now Deadline reports that Amazon Studios has given the show a straight-to-series order.
"I am delighted to be able to return to the Hanna story. Joe Wright's movie was dazzling but inevitably there were certain elements that a feature length film wasn't able fully to explore," said Farr. "It's a pleasure therefore to be able to revisit the material in a longer format and take Hanna into whole new physical and emotional worlds. Amazon have shown such passion for the project and is the perfect home for Hanna."
I remember liking the movie when it came out and especially digging its fairy tale overtones, so hopefully this series keeps that thematic connection alive.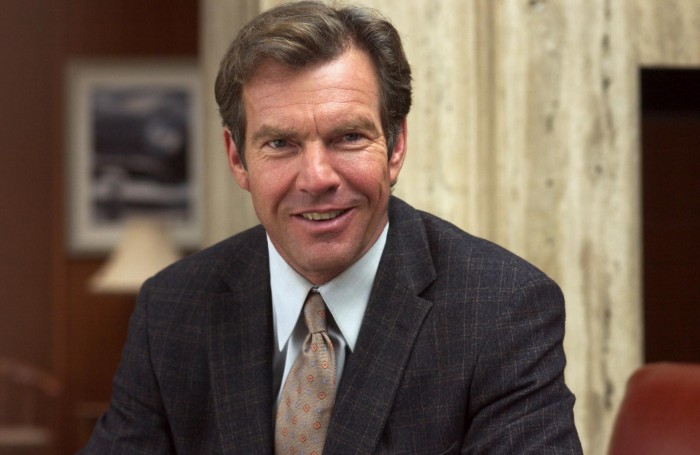 Here's a piece of strange casting: Dennis Quaid (Dragonheart, Any Given Sunday) has been cast to play former U.S. president George W. Bush in the upcoming second season of Ryan Murphy's American Crime Story. Weirdly, Quaid also portrayed Bush's predecessor, Bill Clinton, in a 2010 TV movie called The Special Relationship. The new season will focus on the effects and aftermath of Hurricane Katrina. No word yet who will be playing Mike Myers and Kanye West.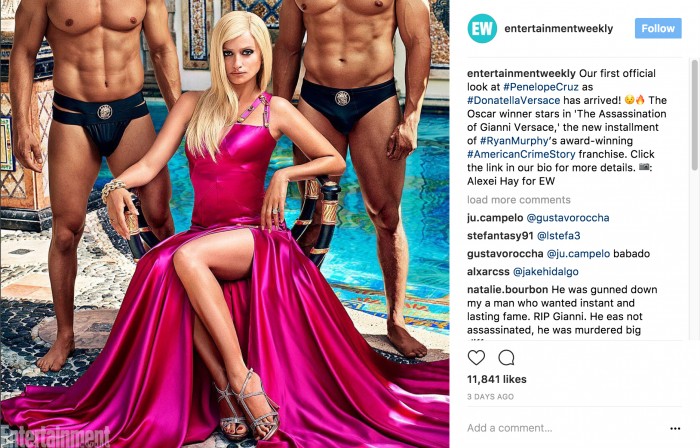 EW has the first look at Penelope Cruz playing Donatella Versace in The Assassination of Gianni Versace: American Crime Story. Yep, the third season of this show is already far enough along for images to be released, even though another season is supposedly coming out first. Bizarre times. Anyway, Cruz certainly has the look down and this may end up being just as stylish as American Horror Story – albeit with a totally different vibe. This installment in the miniseries arrives on FX in 2018.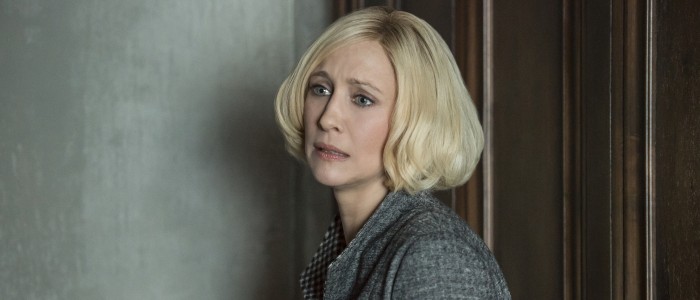 Another anthology series, Channel 4's Philip K. Dick's Electric Dreams, is taking more of Black Mirror approach with their series, in that every episode features a different cast and storyline. Each episode is based on a short story from the acclaimed sci-fi author (whose work inspired movies like Blade Runner, Minority Report, and Total Recall), and Variety reports that Bates Motel star Vera Farmiga has been cast to star in an episode alongside The Last Man on Earth's Mel Rodriguez.
Farmiga plays a politician who makes a shocking statement encouraging violence. Rodriguez plays the one man who dares to question the situation and finds himself an instant target.
Count me in.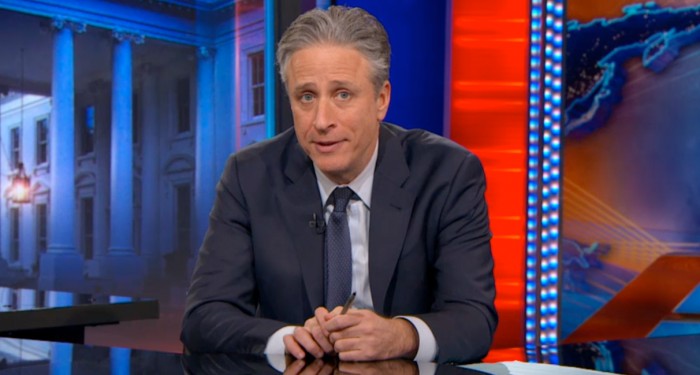 Former Daily Show host Jon Stewart's ambitious animated news project at HBO has, sadly, fallen through. A joint statement from Stewart and the premium channel was released:
"HBO and Jon Stewart have decided not to proceed with a short form digital animated project. We all thought the project had great potential, but there were technical issues in terms of production and distribution that proved too difficult given the quick turnaround and topical nature of the material. We're excited to report that we have some future projects together which you will be hearing about in the near future."
That's a bummer, but understandable when you remember that Stewart wanted to get multiple animations out per day commenting on news in real time. Considering the pace of the news cycle these days, his animators would have had to work at the speed of light to stand a chance at staying relevant.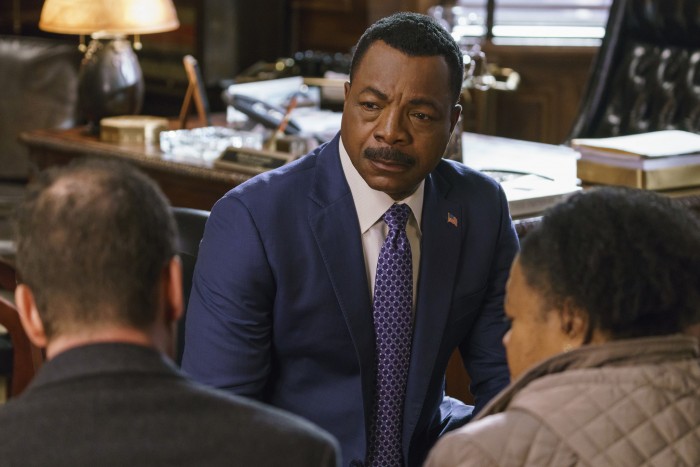 Did you know Carl Weathers was starring on a major network television show this year? Emphasis on the "was," because Chicago Justice – the show in question – has been given the ax by NBC and it won't return for season 2. With as many shows as they have right now in their interconnected Chicago TV universe (Chicago Fire, Chicago P.D., Chicago Med), how poorly must Justice have performed in order for it to get the boot? Yikes.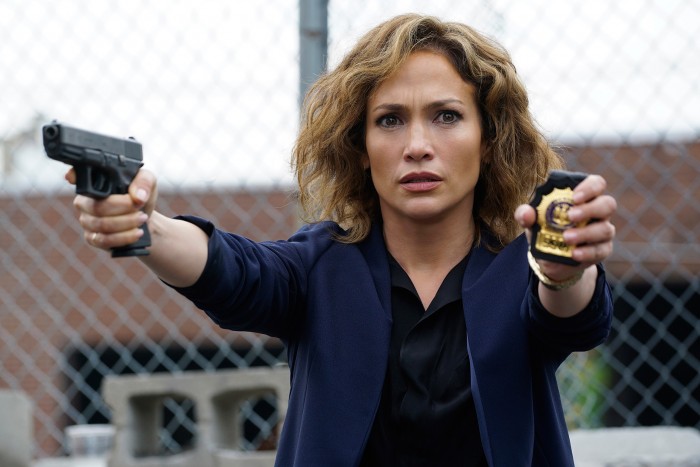 NBC has pushed its planned live incarnation of Bye Bye Birdie back to 2018, though star Jennifer Lopez is still attached in the lead role. The Peacock has also delayed its live version of A Few Good Men, which was originally supposed to air this year. There have apparently been some casting struggles on that one, and Aaron Sorkin – who wrote the original play and subsequent film script and is also writing and producing this live show – has a busy schedule that also necessitated a delay.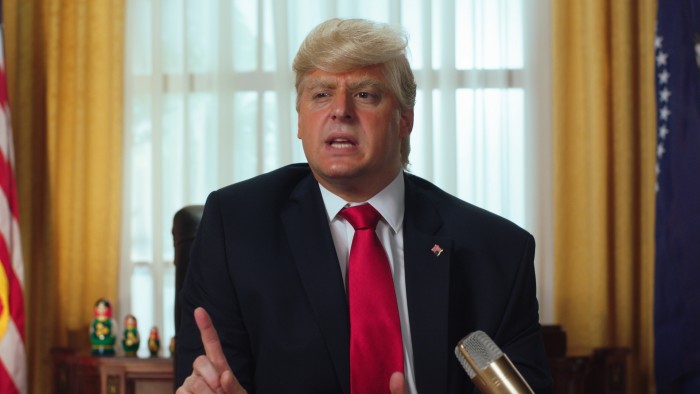 At least Donald Trump's presidency is keeping somebody employed. Comedy Central has ordered seven more episodes of The President Show, the series that stars Anthony Atamanuik as a version of Trump that's truly not that far from reality. This brings its first season episode count up to 15, with the potential for even more to be added after that.
"Whether we're witnessing the end of democracy or merely the end of the world, it's a privilege seeing it from the inside," Comedy Central president Kent Alterman said in a statement. I'm glad someone can joke about this, because the real world seems pretty damn bleak at the moment.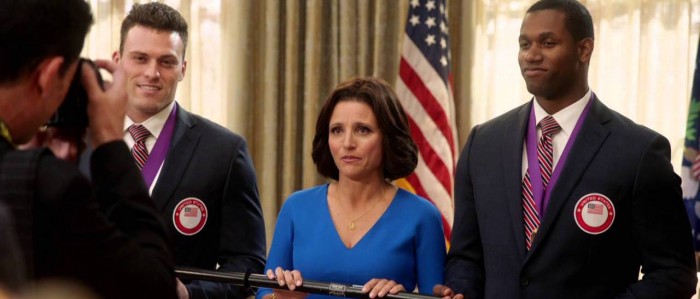 Speaking of television in the age of Trump, HBO has renewed the Julia Louis-Dreyfus series Veep for a seventh season. How they're possibly going to be able to mine scripted comedy out of a real-world scenario that gets more ludicrous by the day remains a mystery. Godspeed to those writers.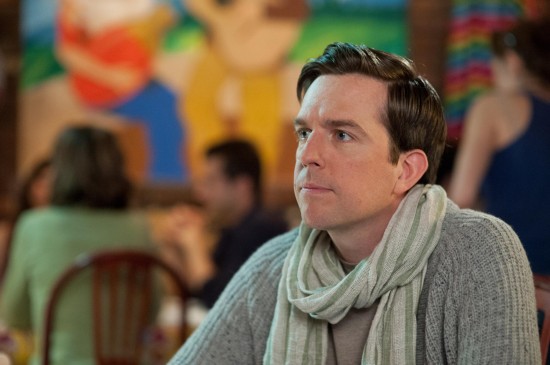 And let's wrap up this edition of TV Bits with a little fake news. Well, this news isn't fake, it's about...oh, you'll see what I mean.
Deadline reports that The Office star Ed Helms will star in The Fake News with Ted Nelms, a Comedy Central special "featuring absurd, made-up news that closely resembles real news, delivered by an absurd, made-up guy who closely resembles Ed Helms. With the sound off, TFN will look exactly like CNN or Fox News, but with the sound on, it will live in the great deadpan comedy tradition of Peter Sellers, Monty Python and Leslie Nielsen."
A clearly marked fake news special will probably go over a hell of a lot better than the time Fox spread fake news online as advertising for A Cure For Wellness, but I still wish the term "fake news" would die a horrible death. Still, Helms' days as a field reporter on The Daily Show should serve him well here.