'Ozark' Trailer: Jason Bateman Leads Another Netflix Show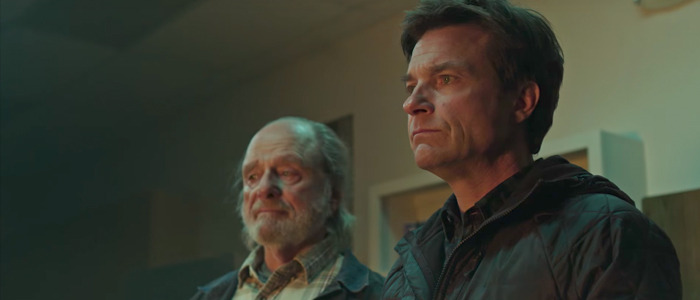 I love watching great television shows. But at this point, the rate at which Netflix is dropping new content on its subscribers is almost aggressive. They're starting to seem like the Joker in The Dark Knight, setting fire to massive piles of cash in a darkened warehouse for no reason other than that they enjoy the chaos of it all. They just want to watch the world burn. And yes, I'm fully aware that I've reached peak #firstworldproblems status: I'm actually angry about how many good new shows exist that I want to watch.
And now the streaming service has released a teaser trailer for a dark new drama starring Jason Bateman and Laura Linney called Ozark, and damn it, this one also looks terrific. Watch the first Ozark trailer below.
Ozark trailer
When I see Jason Bateman, I don't automatically think "prestige drama." I think "Michael Bluth from Arrested Development." But it looks like the actor has expanded his relationship with Netflix and this show may be aiming to change the perception of him as a primarily comedic personality. This teaser looks deadly serious, and with Bateman playing a money launderer for a cartel, it has some shades of Breaking Bad in it – which seems fitting, considering what that series did for the perception of its star, Bryan Cranston (who was previously best known for Malcom in the Middle).
Some might bristle at the idea of strapping in for another super dark television series right now, and while I sympathize with that – the real world is dark enough as it is – I can't deny that this show looks super entertaining and I'm already hooked based on the imagery and tone depicted here. And don't sleep on Laura Linney, who's always a welcome addition to any project. She could end up being the main attraction here when all is said and done.
Bateman will direct four of the ten episodes in Ozark's first season, and he executive produces this series alongside creators Bill Dubuque (The Judge) and Mark Williams (The Accountant), and showrunner Chris Mundy (Low Winter Sun).
Netflix will toss all ten episodes of Ozark onto the ever-growing Peak TV pile starting on July 21, 2017.
The Byrdes, husband and wife Marty (Jason Bateman) and Wendy (Laura Linney), their teenage kids Charlotte (Sofia Hublitz) and Jonah (Skylar Gaertner) — are for all intents and purposes an ordinary family. Ordinary save for Marty's job: The top money launderer for the second largest drug cartel in Mexico.