'Narcos' Writers To Rewrite Elizabeth Banks' 'Charlie's Angels' Reboot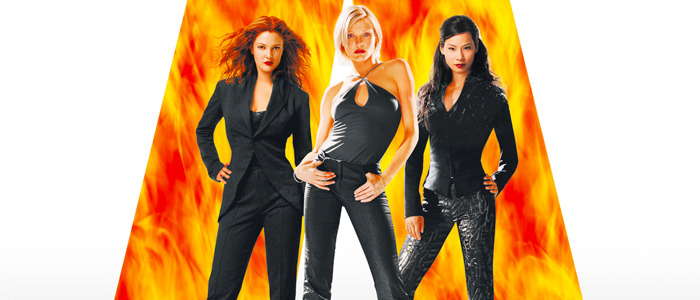 It's been 14 years since the world witnessed Charlie's Angels operatives on the big screen in Charlie's Angels: Full Throttle, but in 2015, Pitch Perfect 2 director Elizabeth Banks nabbed the director's chair for a film reboot at Sony Pictures. Last year, Banks hired Pulitzer Prize-winning playwright David Auburn to pen the screenplay, but a new report indicates that Banks – who is also producing – has signed a new duo of writers to take a run at it.
Doug Miro and Carlo Bernard, the creators of Netflix's cartel series Narcos, are on board to rewrite the script, and whispers about a fascinating casting rumor are currently circulating online as well. Learn more about the Charlie's Angels reboot below.Charlie's Angels began as a television show in 1976 and was critically panned, but that didn't stop it from becoming a mega hit and having a huge impact on the pop culture zeitgeist at the time, including launching actress Farah Fawcett to sex symbol status. But a younger generation knows it for the 2000 film adaptation and its 2003 sequel, which featured three former LAPD members (Cameron Diaz, Lucy Liu, and Drew Barrymore) who, along with their male sidekick Bosley, solved cases for a mysterious man named Charlie.The Tracking Board brings word about the reboot's new writers, as well as the intriguing possibility about a potential new Angel. They report that at least one of the new ass-kicking heroines will be black this time around, with Hidden Figures and Moonlight star Janelle Monae "at the top of the studio's wishlist" for one of the lead roles. The outlet stresses that this is just a rumor right now, and no offers have gone out since the script isn't ready yet.
It's no surprise that Sony would want to snag Monae for a high-profile role like this. Her career is clearly on the rise after her two breakout performances in last year's Best Picture nominees (including the eventual winner), and the actress/singer/writer/model would be a killer fit for a franchise like this, should it be something she's interested in pursuing.
McG's film entries were bombastic exercises in style, and I have to assume that Banks is going to bring some more intelligence and comedy to the proceedings this time around. The Tracking Board claims the studio will soon give the Charlie's Angels reboot "a prime 2019 release date," and if that turns out to be true, expect casting talks to ramp up in the coming months.
Take a walk down memory lane with the original opening to the show and the two previous movie trailers below: