Star Wars Bits: 'Han Solo' Filming Updates, The Return Of Lando Calrissian, And More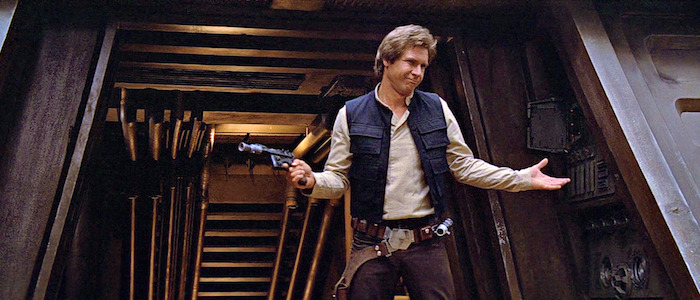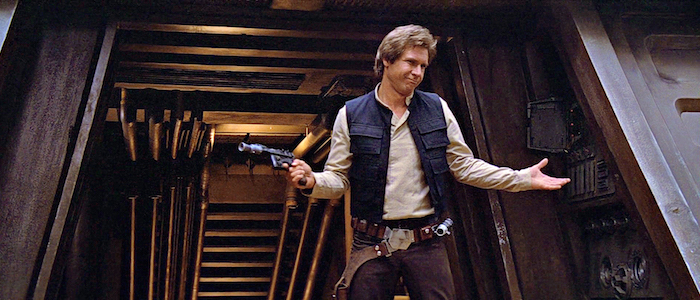 In this edition of Star Wars Bits:
Some Han Solo filming updates, including a video from the set
Rumors about Luke Skywalker's Star Wars: The Last Jedi wardrobe
Does The Last Jedi contain "the most shocking truth in Star Wars history"?
Tons of people are naming their children "Kylo"
Billy Dee Williams reprises his role of Lando Calrissian
And more!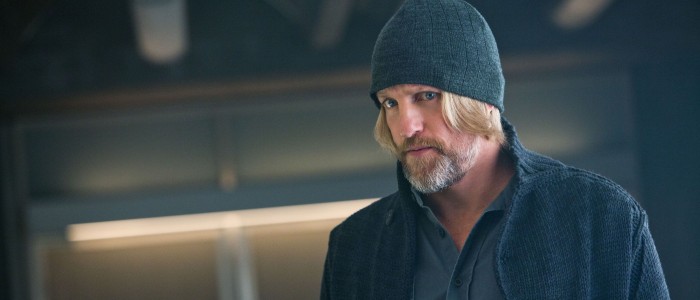 In a chat with The Independent, actor Woody Harrelson spoke briefly about his role in the upcoming Han Solo spin-off film:
"I am totally psyched to be making a Star Wars film. But the secrecy is on another level. What I can say he's a good character, he is a mentor to Han and a criminal, but good at heart."
So...not much in the way of shocking revelations there, but it seems like young Han's apple doesn't fall far from his mentor's tree.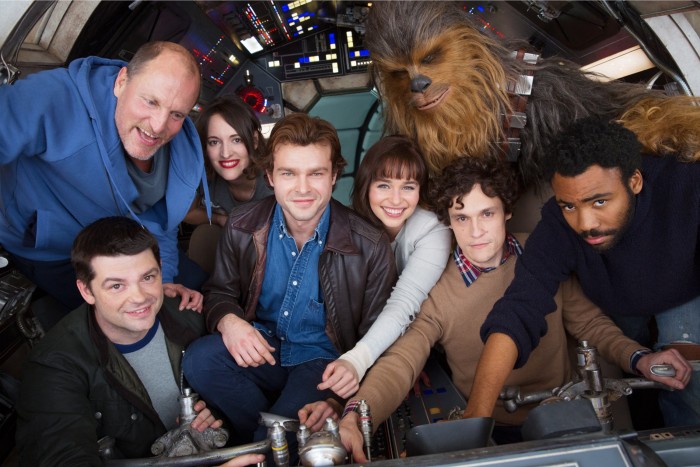 StarWarsNewsNet reports that Han Solo is filming at the Fawley Power Station in the southern UK, a location recently seen on film in Mission: Impossible – Rogue Nation. Their sources indicate that Emilia Clarke was spotted at that location, and you can see some sneaky set photos of some vehicles and sets over at their site.
Here's a video from someone creeping around outside the set that apparently features star Alden Ehrenreich (or a stunt double) inside a podcar of some kind as he races around the planet's surface.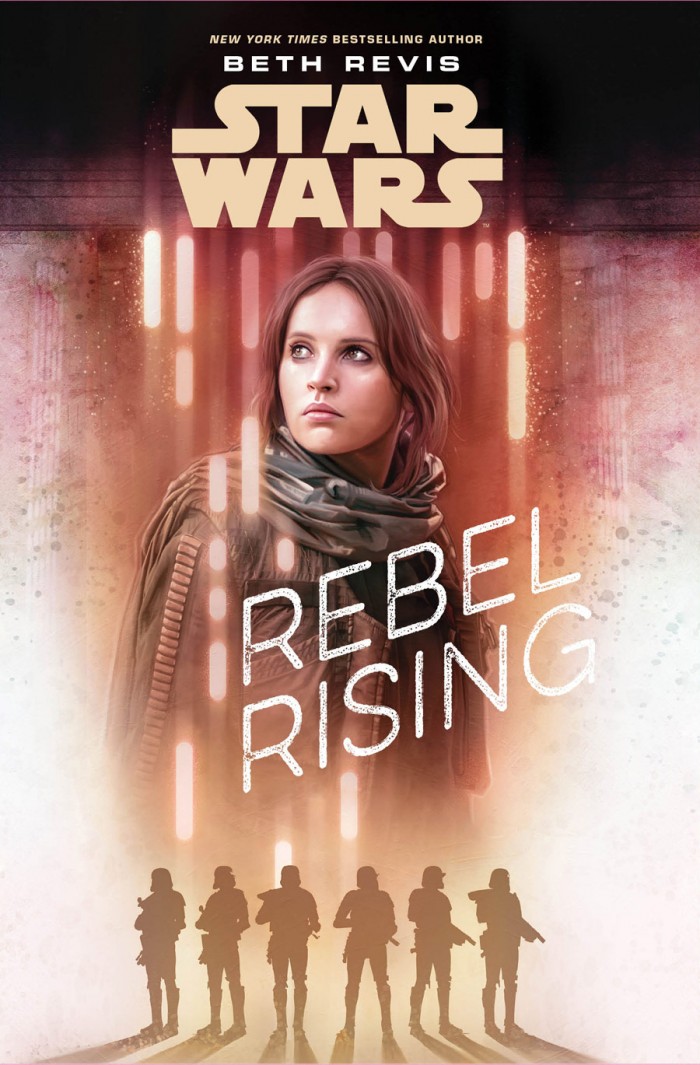 Any time Star Wars fans are frustrated about not getting enough information about a character in a movie, they can sleep soundly knowing that sooner or later, an official novel will come out and fill in all of the backstory they could possibly want to know about. Such is the case with Rogue One heroine Jyn Erso: she's the subject of a new book called Rebel Rising that covers the period of time from when Saw Gerrera abandoned her as a child to when we see her in the prison transport in the film. Check out an interview with the book's author at StarWars.com.
This August, witness the beginning of Cassian and K-2SO's journey. #RogueOne #Marvel https://t.co/x3F5VpClQF pic.twitter.com/bPJcQxO8Pp

— Star Wars | #TheMandalorian is Now Streaming (@starwars) May 19, 2017
Speaking of Rogue One, here's an announcement some of you will certainly enjoy: you'll soon be able to read about the early adventures of Cassian Andor and K-2SO in a brand new comic.
More news from the world of Star Wars books: apparently a new book is on the way called Bomber Command, which some are speculating ties directly into The Last Jedi and centers on the TIE Bomber ships we saw in Empire. Of course, this speculation implies that those ships will be making a return in Rian Johnson's new movie as well, but we'll have to wait and see how if that's just wishful thinking.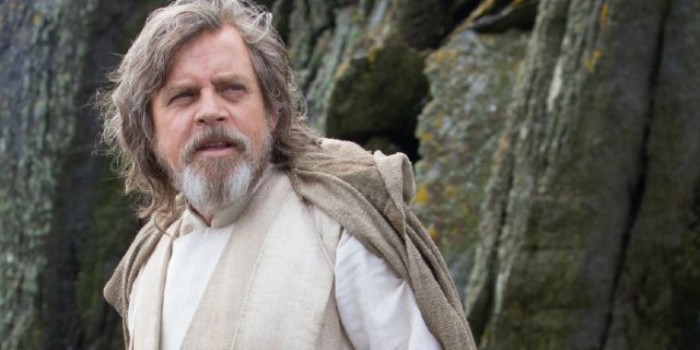 Some fan theories surfaced recently about a necklace that Luke wears on his remote home of Ahch-To and how it might contain the kyber crystal of Darth Vader's red lightsaber. But Lucasfilm Story Group member Pablo Hidalgo is here to bust that bubble. When asked what happened to Vader's saber, he replied:
"Fell down the DS2 [Death Star 2] reactor, which then exploded. That's about it."
Seems like a straightforward denial to me. But I know some of you will take the phrase "that's about it" and read that as leaving room for interpretation, so you keeping doing you and feel free to hope that's how the story pans out.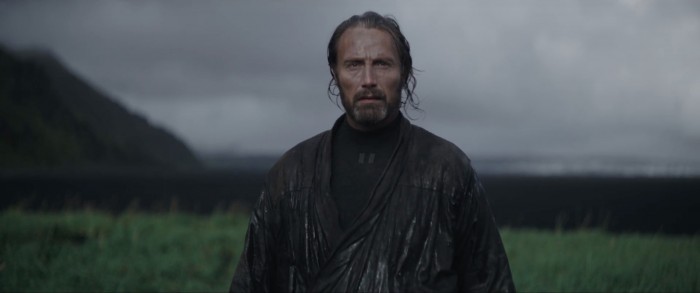 Elsewhere, Hidalgo spoke to StarWars.com about the inspiration for crafting the story of Rogue One, including scientist J. Robert Oppenheimer and the Manhattan Project responsible for building the nuclear bomb.
Here's what The Last Jedi trailer might have looked like if the film came out in the mid-1980s instead of 2017.
And if the translation of this Japanese pamphlet is to be believed, The Last Jedi contains "The Most Shocking Truth In Star Wars History." That's a huge claim, and I almost feel like Johnson wouldn't include a major revelation like that just to throw people off who are claiming this will be a spiritual remake of The Empire Strikes Back. But we'll find out when the film hits theaters this winter.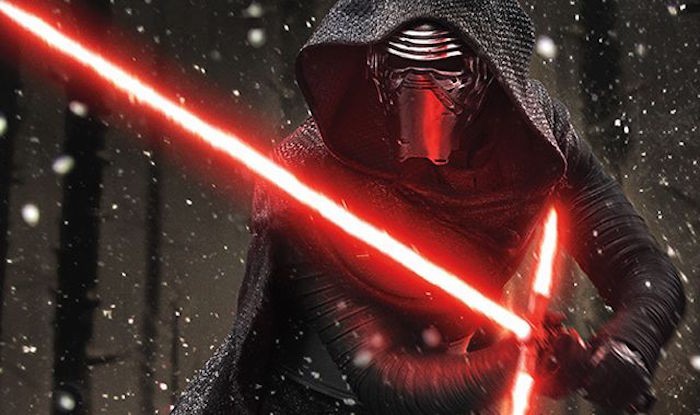 TheWrap relays the fact that the name "Kylo" was the fastest-growing boy's name of last year, jumping from 3,269 in 2015 to number 901. I haven't met many "Anakins," but if that information is accurate, it seems like kids from this generation might grow up with at least one friend named Kylo. Kind of weird to think about, isn't it?
Former MythBuster Adam Savage has altered his Chewbacca costume to replicate the scene in The Empire Strikes Back in which Chewie carries C-3PO around on his back.
Actor Billy Dee Williams steps back into his iconic role as Lando Calrissian in a fan video promoting Cloud City tourism. Yeah...I'm going to go ahead and assume that this isn't considered canon over at Lucasfilm.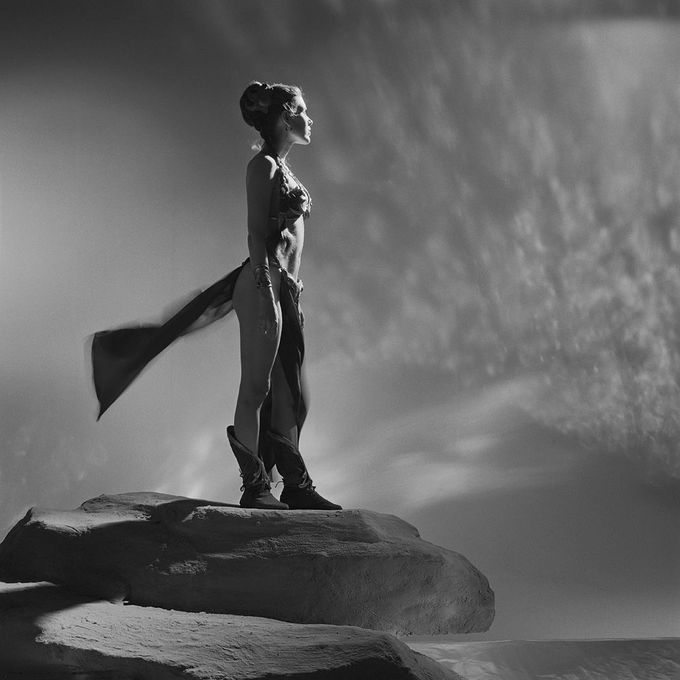 Photographer Brian Griffin has released some rarely-seen photos that were taken during the making of Return of the Jedi, and it's always awesome to see a new look at a film that's been covered from every conceivable angle over the years.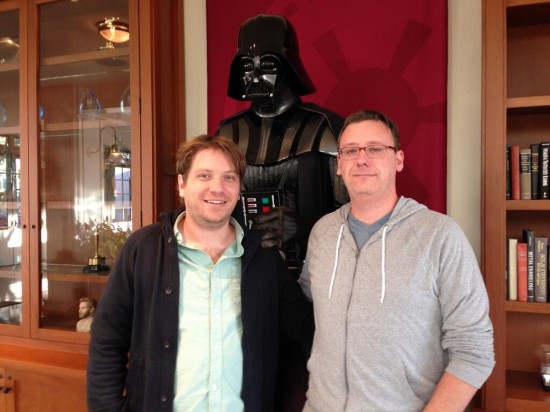 Lucasfilm clearly takes secrecy very seriously. According to Rogue One writer Gary Whitta (above right), they go as far as to send password-protected documents to their employees with sixteen-digit passcodes. Read his account of working with them over at JediNews.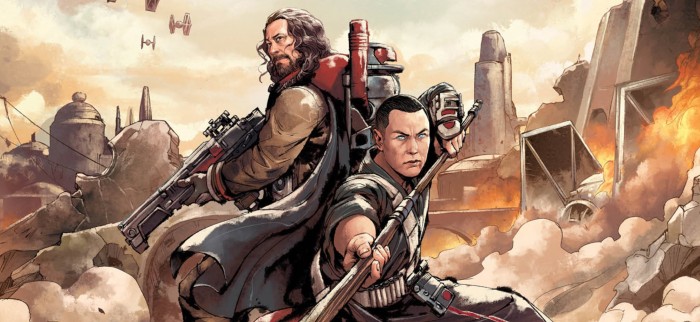 Writer Greg Rucka, who's penning the novel Star Wars: Guardians of the Whills, spoke with StarWars.com about bringing these characters back to life on the page and exploring their early adventures together:
If you watch the movie, you'll see the each of them, Baze and Chirrut, are very still. They don't waste motion, and they each always move with purpose, but each in very different ways. That spoke to me, and it certainly influenced my take on what it meant that each is (or, Baze would argue, was) a Guardian of the Whills.
Swipe left to explore the "Junk Castle Landscape" concept artist Erik Tiemens created during development of #TheForceAwakens. #StarWars #Art #ConceptArt #StarWarsArt
A post shared by Star Wars (@starwars) on May 10, 2017 at 7:03am PDT
And finally, take a quick look at some early concept art for Rey's home planet of Jakku in The Force Awakens, which was originally pitched as a "junk planet" with a wildly different vibe than the desert planet we ultimately saw on screen.