'Wonder Woman' Clips: Diana Prince Fights Fiercely, Steve Trevor Gets Lassoed & More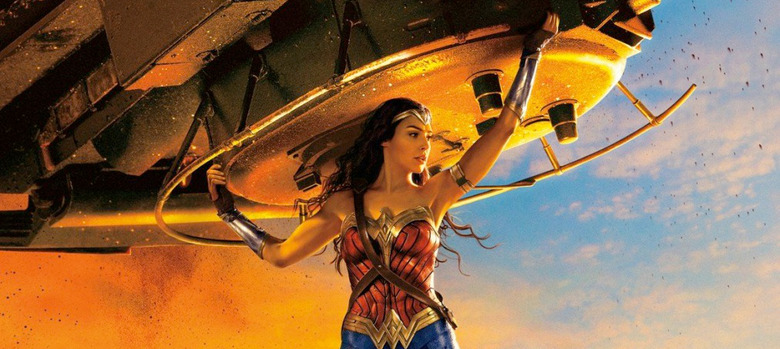 In just under two weeks, the world will be given the hero that the DC Extended Universe needs in the form of Wonder Woman. The early buzz on the movie is off the charts, and it sounds like the superhero's first solo foray on the big screen is exactly what fans of the character have been waiting to see for decades.
Warner Bros. Pictures is in full marketing mode, unleashing all sorts of trailers and TV spots upon the public, and that includes a batch of new clips from the movie that you'll likely see on television as the Gal Gadot, Chris Pine and more make the publicity rounds to help promote the movie. In these six clips you'll get some extended sequences from the movie, more of a glimpse into the natural, charming humor that comes from Diana and Steve, and more.
Watch the new Wonder Woman clips below.
Despite what the cover image for the video shows, this clip is from earlier in the film when Diana, Princess of Themyscira is training with her aunt, General Antiope (Robin Wright), in an effort to become a more skilled warrior. It's basically an extended scene of the one glimpsed in the origins trailer where Diana first shows the superhuman powers she has when defending herself against an attack from Antiope.
After Steve Trevor has crashed in the ocean near Themyscira, he's brought in front of Queen Hippolyta (Connie Nielsen) and is forced to reveal his mission to the Amazons as the Lasso of Hestia (better known as the Lasso of Truth) compels the American spy to answer honestly whatever questions he is asked. We get to see that it's a struggle for the truth to come out rather than having it rambled off like some kind of drone, almost like the truth serum from Harry Potter.
Fun Fact: The glowing effect for the Lasso of Hestia was a practical effect on set and not something that was added in post-production. You can see it being used on set in this collection of b-roll footage starting around the 2:23 mark.
Here's a clip offering a bit of humor after Steve Trevor has left a meeting with his superiors to discuss his next move in the war. Diana is clearly not happy with how the meeting went, because she believes they're not going to the frontline of the war anymore as Trevor indicated in the meeting. But Trevor reveals that he was lying, and in order to prove to Diana he's telling the truth to her, he voluntarily gets out part of her lasso and wraps it around his arm to prove it to her. It's nice to see that they left the power f that lasso intact in the movie.
In another extended bit from the trailer, we see Diana Prince having some trouble fitting in as she aims to carry her sword and shield with her, even when she's trying to remain inconspicuous while in London. She hands over her weapons to the charming Etta Candy (Lucy Davis), and I believe this scene actually takes place before the clip above, since Diana doesn't have her weapons with her when she goes to the meeting with Steve Trevor.
In this scene, Wonder Woman is moving through war torn Europe with Steve Trevor and his band of soldiers when they encounter a unit of enemy fighters. She wastes no time charging into battle with her shield, deflecting bullets left and right, busting through windows, breaking weapons and generally kicking ass.
This clips seems to be a bit later in the movie when Wonder Woman finally confronts General Erich Ludendorff (Danny Huston) and finds herself dealing with a man much stronger than those she's encountered on the battlefield so far. Ludendorff doesn't struggle much when engaging in hand-to-hand combat with with Diana, though he's not quite able to dispatch with her easily.
This further hints at our theory that Ares the God of War is hiding within Ludendorff's body. In fact, it appears this scene takes place in the lookout tower that can be seen exploding with glowing white light in the trailers, and I'm betting that's when Ares is unleashed from his human body. But what happens after that remains unclear.
Patty Jenkins (Monster) is directing her biggest movie to date with a supporting cast that includes Chris Pine as Steve Trevor, Lucy Davis as Etta Candy, Connie Nielsen as Hippolyta, Robin Wright as Antiope, Danny Huston as General Erich Ludendorff, Elena Anaya as Dr. Poison, David Thewlis as Sir Patrick Morgan and more.
Finally, here's a new poster for Wonder Woman, featuring Diana lifting a tank: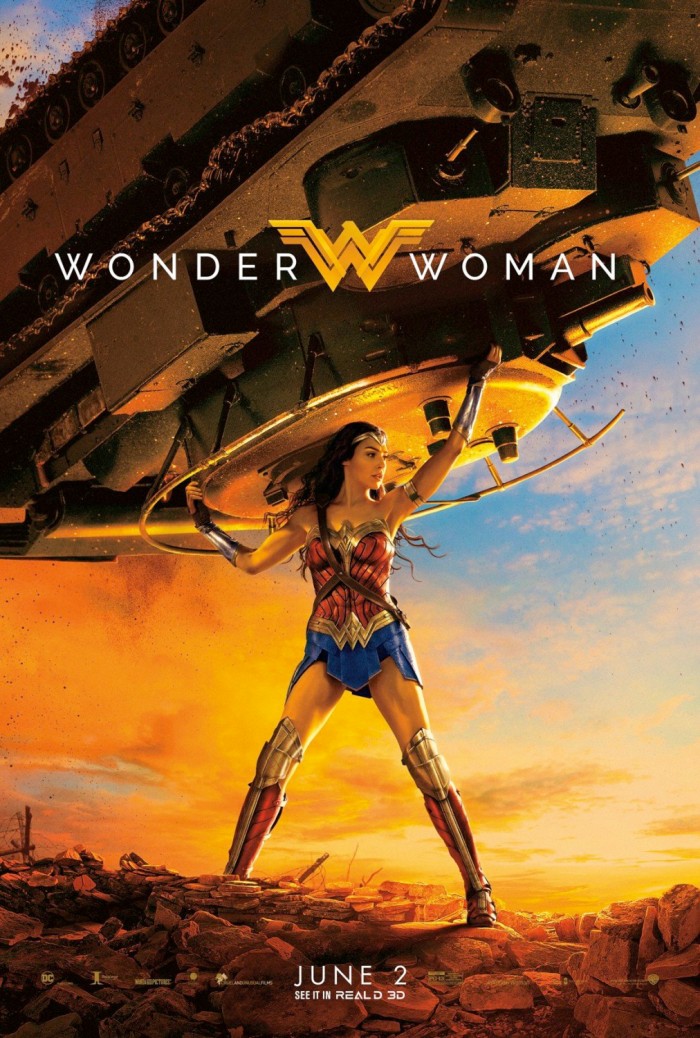 Wonder Woman hits movie theaters around the world next summer when Gal Gadot returns as the title character in the epic action adventure from director Patty Jenkins. Before she was Wonder Woman, she was Diana, princess of the Amazons, trained to be an unconquerable warrior. Raised on a sheltered island paradise, when an American pilot crashes on their shores and tells of a massive conflict raging in the outside world, Diana leaves her home, convinced she can stop the threat. Fighting alongside man in a war to end all wars, Diana will discover her full powers...and her true destiny.
Wonder Woman arrives on June 2.