'Suicide Squad' Helmer David Ayer In Talks To Direct 'Scarface' Remake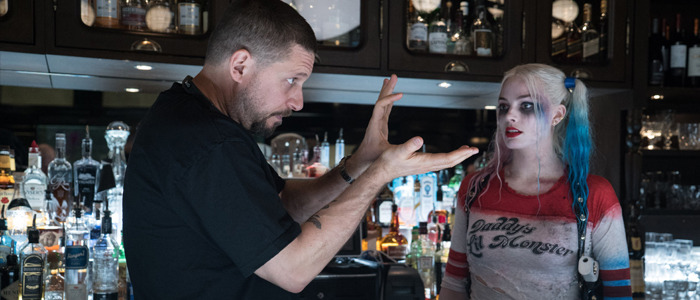 In news that would make James Franco's white gangster character in Spring Breakers lose his mind, Universal Pictures' long-brewing Scarface remake may have finally found its director. Suicide Squad director David Ayer is in early talks to take over directing duties from The Equalizer's Antoine Fuqua, who vacated the project earlier this year due to scheduling conflicts. But is Ayer a good fit for this project?
Why, yes – yes he is. This new version of the gangster thriller has shifted locations from Miami to Los Angeles, and Ayer knows the dirty, gritty streets of modern day L.A. as well as any other current filmmaker. He's built a career on exploring them in movies like Training Day, The Fast and the Furious, and Dark Blue (all of which he wrote or co-wrote), along with Harsh Times and End of Watch (both of which he wrote and directed). Even Street Kings and the upcoming Will Smith monster movie Bright, which he directed but didn't write, take place in Los Angeles.
Another reason he's a solid fit: Ayer already has a history with this project, having written a draft of the screenplay. Since his draft, people like The Wolf of Wall Street writer Terence Winter and a little-known duo called the Coen Brothers have taken a crack at the script, so it's unknown how much of his own material remains in there and if he'd want to restore some of it if he indeed signs on the dotted line to bring this movie to life.
Rogue One: A Star Wars Story actor Diego Luna had been attached to star for a few months now, but Variety – who revealed the news of Ayer's flirtation with directing – says they're unsure if Luna is still involved at this stage. I hope he is, because the whole story this time is supposed to revolve around a Mexican immigrant who achieves a twisted version of the American dream by becoming a drug kingpin. Watching the often fresh-faced Luna undergo that transformation just might be enticing enough to overshadow the fact that Brian De Palma's 1983 version of this story that starred Al Pacino is an ugly, overrated mess of a film. #shotsfired
In any case, Ayer directing a Scarface remake sounds like a perfect marriage of material and filmmaker. Plus, it presumably keeps him away from Gotham City Sirens, a film I'd much rather see someone else – anyone else – step in to direct.
Scarface already has a release date scheduled: it hits theaters on August 10, 2018.