New 'Black Panther' And 'Avengers: Infinity War' Synopses Tease Huge Challenges Ahead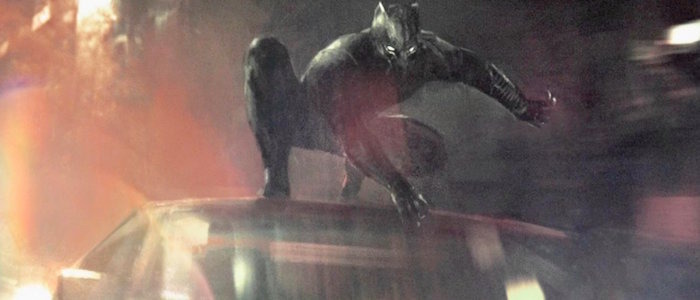 Marvel Studios still has to release Spider-Man: Homecoming and Thor: Ragnarok this year after making a big splash with Guardians of the Galaxy Vol. 2, but naturally, fans are keeping a watchful eye on the 2018 release schedule as their anticipation for those upcoming films continues to grow. Fanning those flames are two new synopses for Black Panther and Avengers: Infinity War that have recently surfaced, and the new breakdowns indicate that things aren't going to be easy for the studio's costumed superheroes any time soon.
Comic Book Movie says these synopses emerged in the latest issue of License! Global Magazine, and since we don't have a subscription to that publication, I can't one hundred percent confirm that these are legit. Some healthy skepticism seems appropriate for this scenario, but there doesn't seem to be anything outlandish in here that would make me think they're fake.
Let's look at the new Black Panther breakdown first:
After the events of Captain America: Civil War, King T'Challa returns home to the reclusive, technologically advanced African nation of Wakanda to serve as his country's new leader. However, T'Challa soon finds that he is challenged for the throne from fractions within his own country. When two foes conspire to destroy Wakanda, the hero known as Black Panther must team up with C.I.A. agent Everett K. Ross and members of the Dora Milaje, Wakandan special forces, to prevent Wakanda from being dragged into a world war.
That seems to square with what we know about the movie so far – namely that there's some Game of Thrones-style political maneuvering going on in Wakanda, and two villains will be facing off against the vibranium-clawed hero. Those villains are Winston Duke's M'Baku, aka Man-Ape, and Michael B. Jordan's Erik Killmonger. (Can anyone with the last name Killmonger possibly grow up and be a good guy? Doubtful.) It also makes it seem like Martin Freeman's Everett K. Ross will have a much larger role than we anticipated; considering his limited introduction in Civil War, I don't think more Freeman is a bad thing in this context.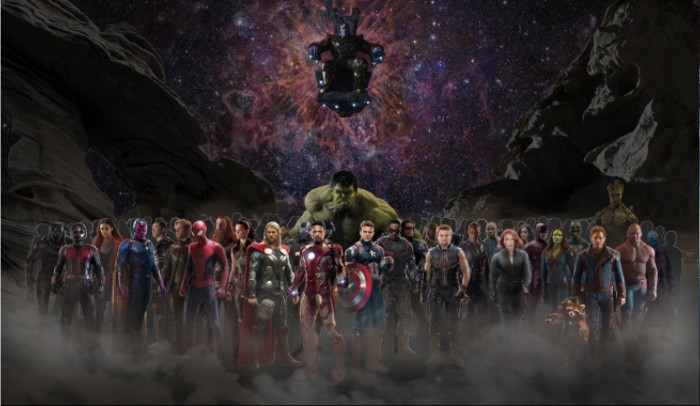 Meanwhile, take a look at the new synopsis for Avengers: Infinity War.
As the Avengers and their allies have continued to protect the world from threats too large for any one hero to handle, a new danger has emerged from the cosmic shadows. A despot of intergalactic infamy, his goal is to collect all six Infinity Stones, artifacts of unimaginable power, and use them to inflict his twisted will on all of reality. Everything the Avengers have fought for has led up to this moment — the fate of the Earth and existence itself has never been more uncertain.
That certainly makes Thanos seem like the main character in the film, which seems like a long time coming. Much has been made about how he's been one of the most toothless villains in cinematic history since his first appearance in The Avengers post-credits scene, just sitting out on his space chair and letting Infinity Stones slip through his fingers. But this synopsis hints that we're about to see that Josh Brolin's intergalactic bad guy has a whole metaphorical mouth full of teeth, and they just might slash their way through a hero or two before the end arrives.
Black Panther is directed by Creed helmer Ryan Coogler, and arrives on February 16, 2018. Avengers: Infinity War is directed by Anthony and Joe Russo and arrives on May 4, 2018.