Watch Full 'Nemo & Friends SeaRider' Ride Footage From Tokyo DisneySea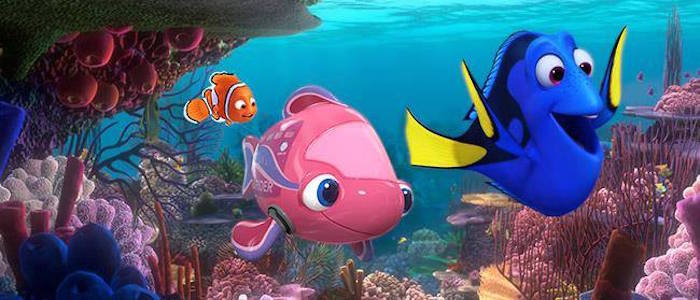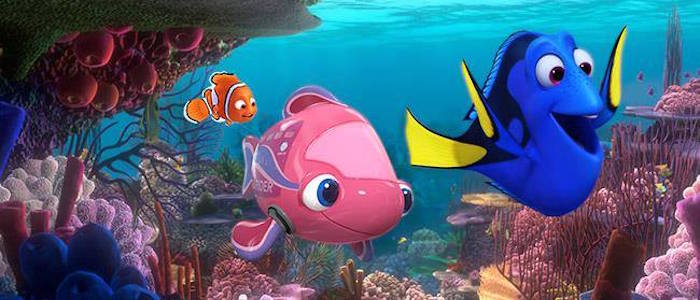 This month, a new attraction opens at the Disney California Adventure park at the Disneyland Resort in California. Or rather, a new attraction built on the skeleton of an older attraction. Guardians of the Galaxy – Mission: Breakout! utilizes the same building and ride engine as the Twilight Zone Tower of Terror, albeit with a complete Marvel makeover. The results have been controversial amongst theme park fans, to the say the very least.
Meanwhile, across the world, another attraction makeover hasn't received nearly as much press. The StormRider attraction at Tokyo DisneySea has become Nemo & Friends SeaRider. Utilizing the same space and ride system, this attraction takes riders under the ocean to interact with the characters from Finding Dory and Finding Nemo. Full ride video has arrived online, just in case you want to check it out and don't think you'll be heading to Tokyo anytime soon.
StormRider was a science fiction-themed simulator attraction that put riders on a futuristic vehicle as it journeyed into a dangerous storm. It opened with the park itself in 2001 and ran for 15 years, closing last year so it could get a Pixar upgrade.
Perhaps as a nod to the original ride, Nemo & Friends SeaRider maintains a sci-fi element even as it brings in a bunch of talking animated fish – you are on board a special fish-shaped research vessel that is shrunk down, allowing you to explore the ocean incognito. It's pretty cute stuff and even if you don't speak Japanese, you can get the basic gist of the plot in the video below.
As is the case with video from most simulator rides, you can't feel the in-theater effects that simulate motion, so this is far from the full experience. Still, it's fun to see how the ride ropes together so many different characters in just a few minutes, touching on elements and locations from both movies and making it feel mostly seamless. At the very least, it has more spark than The Seas With Nemo & Friends at Disney's Epcot in Florida, a more traditional dark ride that, quite frankly, isn't that impressive.
However, the most interesting aspect of Nemo & Friends SeaRider is that it's seemingly taken a page from Disney's own Star Tours: The Adventure Continues. That ride uses numerous different segments to randomly generate one of many different ride experiences each time you strap in. Similarly, this new attraction seems to offer at least two completely different shows, encouraging you to ride multiple times. You can see the second of them (from a less camera-friendly seat) in the video below.
Nemo & Friends SeaRider is open now at Tokyo DisneySea and if you've managed to ride it, definitely let us know in the comments below.