Sequel Casting: Angela Bassett Joins 'Mission: Impossible 6'; Sally Hawkins Returns For 'Godzilla: King Of Monsters'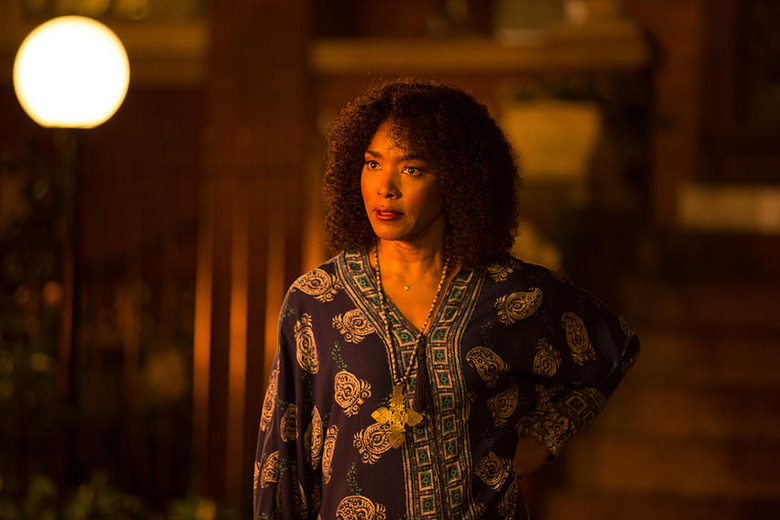 Christopher McQuarrie is now shooting the sixth Mission: Impossible film. Joining Tom Cruise, a mustachioed Henry Cavill, Rebecca Ferguson, and the rest of the gang is the one and only Angela Bassett. In other casting news, Sally Hawkins will return as Vivienne Graham in Godzilla: King of the Monsters.
Below, learn more about the Mission: Impossible 6 cast and the next Godzilla film.
Deadline reports Bassett will play the director of the C.I.A. in the sequel. She's taking over the job for Alan Hunley (Alec Baldwin), who's now the IMF Secretary. Like most of the casting news for this sequel, little is said about Bassett's role, but she'll act alongside Sean Harris, Vanessa Kirby, Simon Pegg, and Ving Rhames. Not returning is Jeremy Renner, due to Marvel commitments. We'll next see Bassett in Black Panther and a new Ryan Murphy series, 911.
The only solid info we have on the sequel, which started shooting on April 8, is it'll dig a little deeper under Ethan Hunt's (Tom Cruise) skin, according to Christopher McQuarrie:
I want to know who Ethan is in this movie, I want an emotional journey for this character, and Tom really embraced it. I don't want to string together a bunch of action scenes, I want to actually deal with character. So I put Ethan in a bunch of complicated moral quandaries, and I'm trying to find ways to connect them – and then, ironically, the way to connect them was through giant action scenes.
We also know there's a sequence Cruise has been training a year for one sequence, which might involve some massive fall.
As for Godzilla: King of the Monsters, hopefully, co-writer/director Michael Dougherty beefed up the role of Vivienne Graham for the sequel. Sally Hawkins, like Ken Watanabe, was mostly tasked with exposition, but never had a line quite as good Watanabe's "Let them fight." She's a great actress, and how little she was given to do in Godzilla was disappointing.
How significant of a role she'll play in the sequel, which stars Millie Bobby Brown, Kyle Chandler, and Vera Farmiga as a family, is unknown. What we do know is we'll see her later this year in Guillermo del Toro's The Shape of Water and that she's boarding the Godzilla sequel with Charles Dance (Game of Thrones). Deadline doesn't have any details on Dance's role.
Mission: Impossible 6 opens in theaters July 27, 2018. Godzilla: The King of Monsters opens in theaters March 22, 2019.