Brie Larson Clashes With Woody Harrelson In 'The Glass Castle' Trailer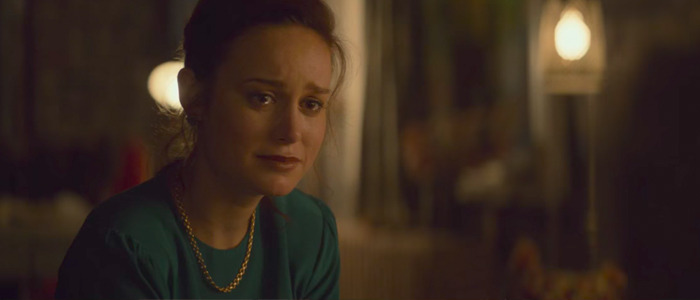 The 2013 indie film Short Term 12 launched Brie Larson's career in a big way, and in the relatively quick time since then, she's starred in a major studio comedy (Trainwreck), a massive Hollywood monster movie (Kong: Skull Island), and snagged the lead role in an upcoming Marvel superhero film. And don't forget about that Best Actress Oscar she won for her work in Room.
Things have been a lot quieter for Short Term 12's director, Destin Daniel Cretton, who hasn't directed a movie since. But he's reunited with his old collaborator for a new movie, and the first trailer has just arrived. Check out the first trailer for The Glass Castle below.
The Glass Castle trailer
The film is based on the bestselling memoir of Jeanette Walls, who had a wildly unconventional upbringing. Her family were essentially nomads when she was a kid, with her parents trekking around the Southwest with Jeanette and her three siblings in tow. There's a bit of a Captain Fantastic vibe here with the whole "raising your kids outside of societal norms" angle, but this is A) a true story and B) what might happen if Captain Fantastic's story kept going for years after it ended and explored the fallout of a father who wasn't quite as capable as Viggo Mortensen's character.
The Glass Castle looks to be split into two time periods: one of them focuses on Larson playing an older version of Walls who has moved to the city and left her free-spirited parents behind, and the other recounts her turbulent childhood in flashbacks. Woody Harrelson, Naomi Watts, and Max Greenfield co-star.
I found a lot to like in Short Term 12, which seemed like a scrappy production that provided a lot of room for its actors to tap into some heavy emotions. The movie was extremely personal for Cretton because it recounted some events he'd seen in his time working in residential foster care, and I wonder if he'll be able to bring a similarly personal touch to different subject matter. He strikes me as an actor's director, so we'll see how he handles telling someone else's story (he co-wrote this film's script with Andrew Lanham based on Walls' memoir) and if he can provide the perfect environment for another excellent performance from his leading lady and capture lightning in a bottle one more time.