Sequel Bits: 'Jurassic World 2,' 'Transformers: The Last Knight,' Dwayne Johnson, And More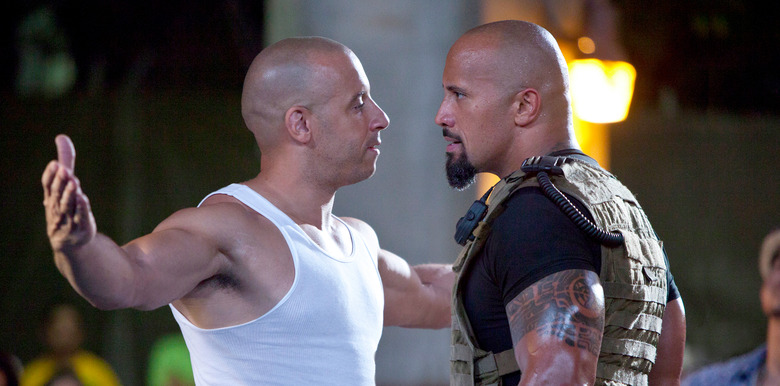 In today's edition of sequel bits:
Dwayne Johnson discusses a Hobbs and Shaw movie.
A new logo for next summer's Untitled Bumblebee Movie.
A clip from Despicable Me 3.
Talk of Karl Urban playing Judge Dredd again.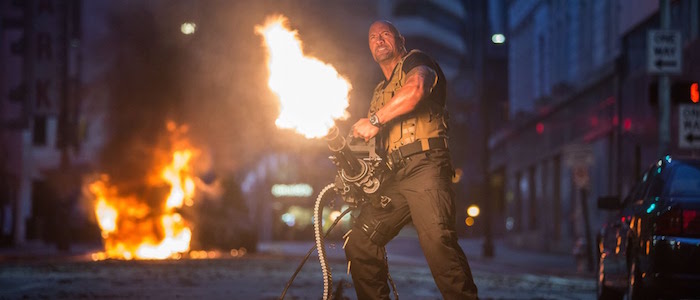 Dwayne Johnson and Jason Statham are getting their very own Fast and Furious spin-off from writer Chris Morgan. Luke Hobbs and Deckard Shaw have formed an unlikely alliance, which a small group of hardcore fans aren't too happy about since Shaw killed their beloved Han. Shaw chilling with the family wasn't cool in their book, but there's no denying Johnson and Statham have chemistry.
Johnson recently commented on the spinoff to Fandango:
It's an exciting time for us over there with the Fast and Furious movies because the goal over there, speaking as a producer, is to build out the universe and really give something back to the fans that they like. I will say this – we never anticipated the chemistry that Jason [Statham] and I would have. Now Jason and I love each other – we're really good buddies. But putting us in those scenarios where we were feeding off each other's jokes was just amazing. That chemistry really blossomed on-screen, and it informed us as to where we will go next.
A mega buddy action movie with the two of them, a Fast and Furious spin-off or not, sounds like a movie more than a few people would want to see. Know what else the people want? Dwayne Johnson as a wizard, preferably a professor at Hogwarts, in J.K. Rowling's wizard universe:
Hell yeah. I will, in fact be the guardian of everyone's most powerful positive feelings. Can my Patronus be a Silverback? @jk_rowling. 🦍 https://t.co/UB415aYGou

— Dwayne Johnson (@TheRock) May 18, 2017
In other spin-off news, a logo has been relased for the Bumblebee movie, which LAIKA CEO and Kubo and the Two Strings director, Travis Knight, is behind.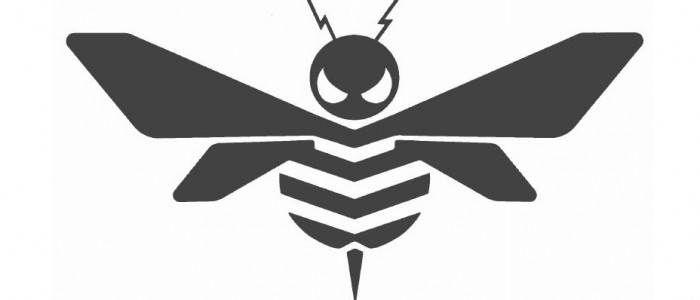 Knight will hopefully bring some of LAIKA's heart and soul to the cold Transformers series. The director shoots the untitled Bumblebee movie this summer. Transformers producer Ian Bryce talked about how it's coming along and the franchise as a whole to Empire:
The Bumblebee spin-off is scheduled to shoot this summer and release next year. The conceiving of it was done previously, back in the writers room, so now they're beginning to execute that. I think each one is somewhat reliant on the last one. If this movie is well received then you make that judgement when the movie comes out and push to the next movie. It's been that way throughout the franchise, we never really committed to the next one until the last one came out and we saw what happened. We've taken a one step at a time approach, trying to be faithful to the audience. If they still love it, we keep doing it.
Empire Magazine also released a new photo of the character from Michael Bay's Transformers: The Last Knight: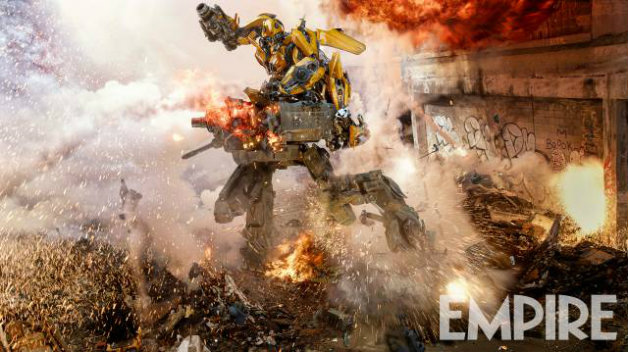 Bay sure does know how to pack a frame. The robot is also front and center in this Coca-Cola ad:
We'll see next month if the world's appetite for Autobots and Decepticons is still as big as it once was when Transformers: The Last Knight Comes out.
Two other sequels coming out this summer are Pirates of the Carribean: Dead Men Tell No Tales and Despicable Me 3. The Illumination Animation pic and its little minions will probably be swimming in a sea of money come June 30th. Here's a clip from the film, which kids will probably go nuts for this summer:
The Pirates of the Carribean sequel has already been praised by the few who've seen it, including editor in chief Peter Sciretta. The rest of the world will get a chance to see the sequel when it comes out next Friday in theaters and IMAX. You can see 26% more of the image in IMAX: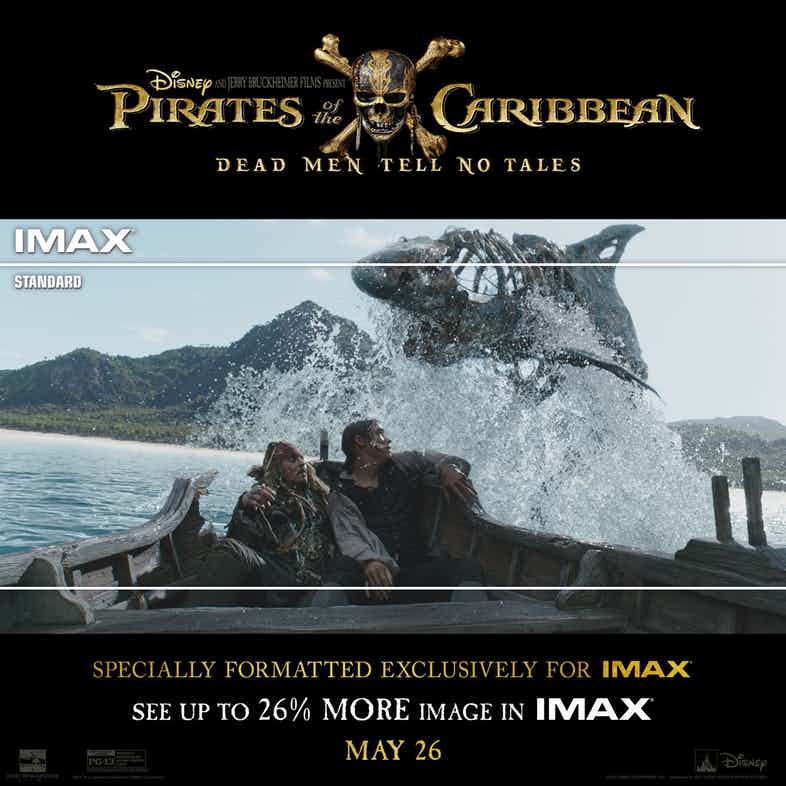 A sequel coming out this summer we're significantly more excited about is War for the Planet of the Apes. The trailers show how integral the past and Caesar's journey up until the war is to the story and his arc. Producer Peter Chernin told Cinemablend Matt Reeves' film will complete a trilogy and an arc for the leader:
We've always looked at these three movies as a trilogy. Not to say it's the end of the Apes movies, because what we're trying to do is get as close up to the original Planet of the Apes. But we were always looking at these three movies as a trilogy, and I think this movie in some ways completes this trilogy from when Caesar was born. What we're trying to do with this movie is bring it to a final war between humans and apes, and obviously, you'll see what happens there.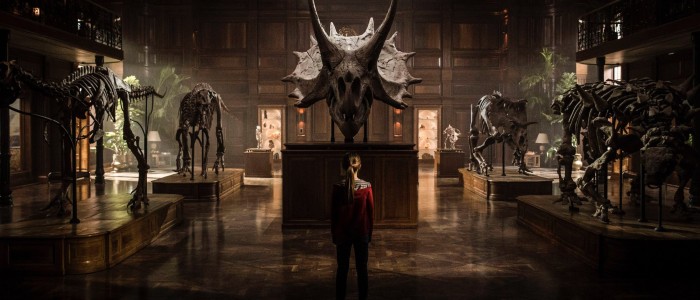 Director J.A. Bayona (A Monster Calls) is currently shooting the Jurassic World sequel in the U.K. Soon production will move to Hawaii, where extras are needed. If you're on the beautiful island of Oahu from June 5 to July 15, you may want to consider reaching out to the right people (Source: Damon Tucker). Getting the chance to run and scream from a dino in one of these movies doesn't sound like a bad time.
Here's a logo for the sequel and the next Jumanji and Gooesebumps movies:
The logo for the Goosebumpers sequel reveals its official title, Goosebumps: Horrorland. Jack Black is returning to play R.L. Stine in the film, due out September 21, 2018.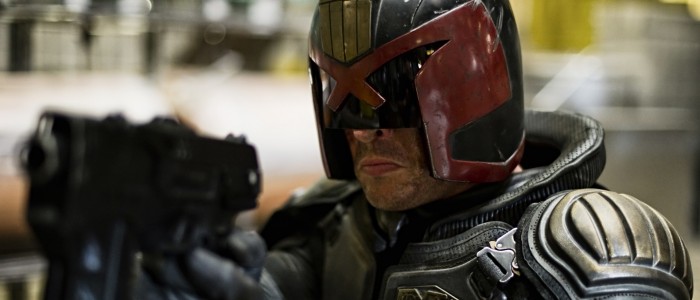 A week ago we heard a Judge Dredd TV series was in the works. Judge Dredd: Mega-City One comes from three producers behind Dredd, Stuart Ford, Jason Kingsley, and Chris Kingsley. Another producer on the series, Brian Jenkins, recently said on The 2000 AD podcast he's all for Karl Urban play the titular character again, but it depends on scheduling and other factors (via Screen Rant):
We have had many conversations prior to this, about all sorts of things. He's also very busy, a full-time professional actor. So we're going to have some long and complicated conversations I would imagine, and we'll see where we go. It's too early to tell yet, but if we can use him and he's available to us, then I think that would be absolutely brilliant. There's always a possibility he will be busy, or that his schedule for other movies won't allow- basically, we don't know at this stage.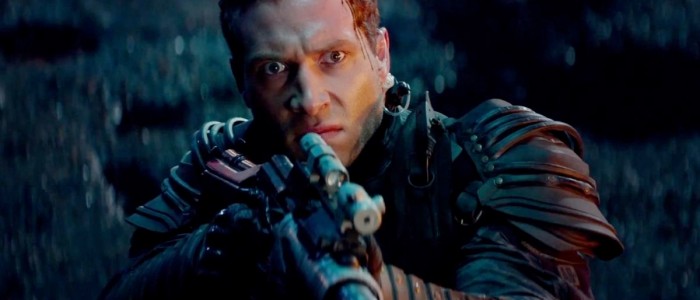 The story of Terminator: Genisys will not continue, despite the failed reboot being a huge success in China. There is, however, Terminator Genisys: Future War, a new mobile app game dropping later than one would expect. You can fight a part of the Resistance or Skynet in the game.
Here's a commercial from Plarium Games:
Two years after the theatrical release, odd timing to release a Genisys tie-in game...
Lastly, check out these rather cool title treatments for Kong: Skull Island director Jordan Vogt-Roberts shared on Twitter:
Unused title treatment for Kong by Kyle Cooper / Jon Wilcox. I wanted a brush stroke feel that when you turned on its side it spelled "Kong" pic.twitter.com/vYpbLnb1SO

— (((Jordan Vogt-Roberts))) (@VogtRoberts) May 18, 2017