'Why We're Killing Gunther' First Look: Schwarzenegger Faces Off Against Taran Killam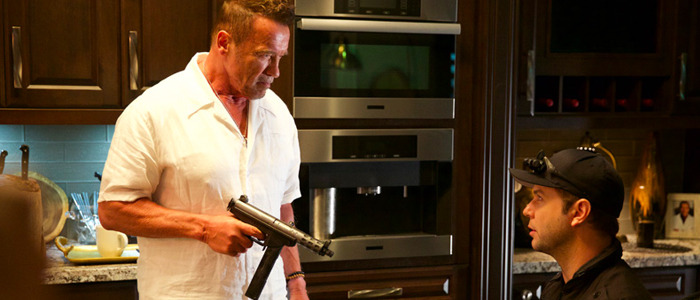 I miss Taran Killam. Saturday Night Live has found itself in the spotlight because of the insane political climate we're living in right now, but to me, the show has felt like it's been missing something without his buoyant presence. While it seems like the comedian has disappeared off the face of the earth for moment, there's good news: he's been making his feature directorial debut on a film called Why We're Killing Gunther, in which he co-stars with a little-known Austrian actor named Arnold Schwarzenegger.
The action-comedy doesn't have distribution yet, but it's being sold at Cannes right now and a first look image has been released. Grab your own handgun and join the standoff below.
Here's the full-sized image: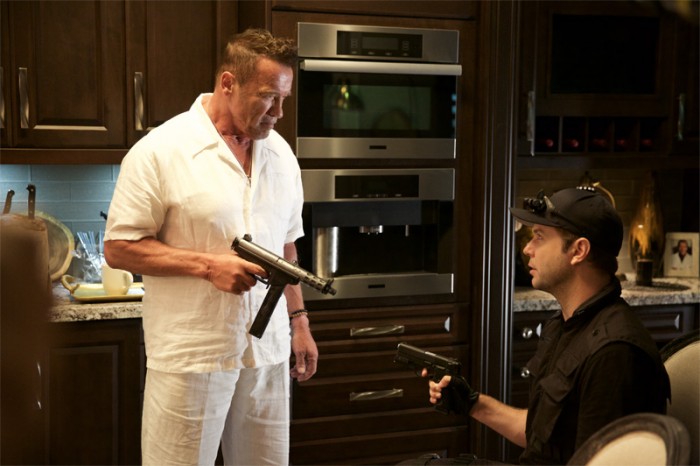 Schwarzenegger plays the title character in Why We're Killing Gunther, a guy who happens to be the world's greatest hitman. But his success has made him an unbearably arrogant jackass who's constantly rubbing it in the faces of his hitman brethren. They eventually decide that they're tired of dealing with his obnoxious behavior and team up to take him out. But Gunther didn't become the best without reason, and he remains ahead of them every step of the way.
Killam, who also wrote the film's script, plays one of the flustered hitmen and is joined by a supporting cast that includes his real-life wife Cobie Smulders (How I Met Your Mother, The Avengers), Allison Tolman (Krampus, season one of FX's Fargo), Hannah Simone (New Girl), Randall Park (The Interview, Fresh Off The Boat) and Killam's former SNL co-star Bobby Moynihan.
No offense to the actor/writer/director, but I think everyone would probably put money on Schwarzenegger in this particular standoff. And hopefully that gut reaction is going to be the source for a lot of opportunities to explore humorous situations. Guys like Park and Moynihan don't immediately strike me as assassin types, while Schwarzenegger obviously has built his entire career playing roles like that, so the juxtaposition there should be pretty funny. It could be sort of similar to the beginning of The Other Guys, in which Sam Jackson and Dwayne Johnson play the police department's badass cops while Will Ferrell and Mark Wahlberg are just dopey office workers.
To me, this sounds like a comedic version of John Wick, and I'm excited to see Schwarzenegger let loose in a fun comedy again after dipping his toes into more dramatic waters lately. Plus, I'm really hoping that Killam kills it behind the camera.
See what I did there? I'll see myself out now.