CBS 2017-2018 Trailers: Bobby Moynihan's 'Me, Myself & I', 'S.W.A.T.' Remake & More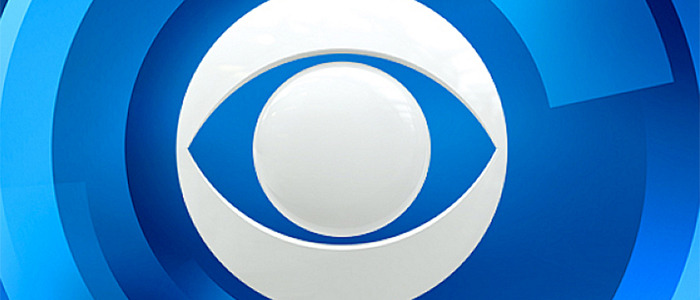 CBS is the latest network to debut their trailers for the 2017-2018 season. We've already highlighted the preview for The Big Bang Theory prequel series Young Sheldon, but there are five other shows coming to the network this fall and two more arriving for the midseason in 2018.
David Boreanaz joins the Navy SEALs in Seal Team, officially departed Saturday Night Live cast member Bobby Moynihan tells a story across fifty years, S.W.A.T. gets a small screen remake and much more. Watch all of the new CBS 2017 TV series trailers after the jump.
Seal Team
Reaction: If 24: Legacy wasn't an adequate revival of the terrorist hunting action series on FOX, this sounds like it could help fill that patriotic void. It's more procedural than 24, but that's exactly what CBS loves to do with their dramas. The presence of David Boreanaz might be interesting, but otherwise, this looks like another generic action thriller series from network television.Synopsis: SEAL TEAM stars David Boreanaz in a military drama that follows the professional and personal lives of the most elite unit of Navy SEALs as they train, plan and execute the most dangerous, high-stakes missions our country can ask of them. Deployed on clandestine missions worldwide at a moment's notice, and knowing the toll it takes on them and their families, this tight-knit SEAL team displays unwavering patriotism and fearless dedication, even in the face of overwhelming odds.
Ben Cavell, Ed Redlich, Chris Chulack, Sarah Timberman and Carl Beverly are executive producers for CBS Television Studios. Emmy Award winner Chulack directed the pilot.
Cast
avid Boreanaz as Jason Hayes, Max Thieriot as Clay Spenser, Neil Brown Jr. as Ray, A.J. Buckley as Sonny, Toni Trucks as Diaz and Jessica Paré as Mandy Ellis
S.W.A.T.
Reaction: Since the big screen adaptation of the classic series didn't turn any heads, CBS is trying to get a small screen version off the ground to go with other remakes like Hawaii Five-0 and MacGyver. Normally I'd just dismiss this as a lame attempt to bank on a recognizable title, but I'm rather surprised by the way the series has drawn inspiration from the controversy of militarized police being involved in civilian shootings and using that as the catalyst for the series itself. This may not be a throwaway series after all.Synopsis: Inspired by the television series and feature film, S.W.A.T. stars Shemar Moore as a locally born S.W.A.T. sergeant newly tasked to run a specialized tactical unit that is the last stop in law enforcement in Los Angeles. Torn between loyalty to the streets where he was raised and allegiance to his brothers in blue, former Marine Daniel "Hondo" Harrelson (Moore) has everything it takes to successfully bridge the divide between his two worlds and excel at leading his dedicated team of brave men and women as they risk their lives to protect the community.
Aaron Thomas, Shawn Ryan, Justin Lin, Neal Moritz, Marney Hochman, Danielle Woodrow and Pavun Shetty are executive producers for Sony Pictures Television in association with CBS Television Studios. Lin directed the pilot.
Cast: Shemar Moore as Daniel "Hondo" Harrelson, Stephanie Sigman as Jessica Cortez, Alex Russell as Jim Street, Jay Harrington as David "Deacon" Kay, Lina Esco as Christina "Chris" Alonso, Kenny Johnson as Dominique Luca and Peter Onorati as Mumford.
Wisdom of the Crowd
Reaction: The internet is already a nightmare of misinformation, so why not use that to create a social network to help solve crimes? That's exactly what Jeremy Renner's character does in this new series that puts a lot of faith in the collective consciousness of internet users. Will the series show the downside of this kind of technological project, where people stand to get all the wrong information faster than they get the correct details? We'll see.Synopsis: WISDOM OF THE CROWD stars Emmy and Golden Globe Award winner Jeremy Piven as a visionary tech innovator who creates a cutting-edge crowdsourcing app to solve his daughter's murder, and revolutionizes crime solving in the process. Inspired by the notion that a million minds are better than one, Silicon Valley entrepreneur Jeffrey Tanner (Piven) develops "Sophe," an online platform for publicly shared information, and recruits the original cop who searched for his daughter's killer, Det. Tommy Cavanaugh (Richard T. Jones), to work with him. As Tanner taps into the "wisdom of the crowd," his unexpected success fuels his determination to solve even more cases than just the one that's personal to him.
Ted Humphrey; Adam Davidson (pilot); Avi Nir, Alon Shtruzman, Peter Traugott, Rachel Kaplan (Keshet Media Group); and Dror Mishani and Shira Hadad are executive producers for CBS Television Studios in association with Universal Television. Davidson directed the pilot. Based on the Israeli format of the same name.
Cast: Jeremy Piven as Jeffrey Tanner, Richard T. Jones as Det. Tommy Cavanaugh, Natalia Tena as Sara Morton, Blake Lee as Josh Novak, Jake Matthews as Tariq Bakari and Monica Potter as Alex Hale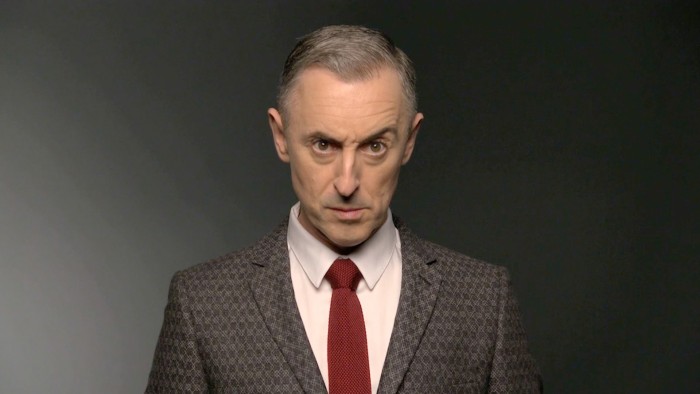 Instinct
Reaction: A trailer for this midseason series hasn't been screened for the public yet. The above image is from Alan Cumming appearing in Masterpiece Theater.Synopsis: INSTINCT stars Alan Cumming as a former CIA operative who is lured back to his old life when the NYPD needs his help to stop a serial killer. Dr. Dylan Reinhart (Cumming) is a gifted author and university professor living a quiet life teaching psychopathic behavior to packed classes of adoring students. But when top NYPD detective Lizzie Needham appeals to him to help her catch a serial murderer who is using Dylan's first book as a tutorial, Dylan is compelled by the case, comes out of retirement and taps into his old skill set. Though Dylan and Lizzie initially clash, when it comes to catching killers, they realize they will make an ideal team if they both trust their instincts. Based on the soon to be published James Patterson book.
Michael Rauch, Marc Webb, Alex Kurtzman and Heather Kadin (Secret Hideout), James Patterson, Bill Robinson, Leopoldo Gout and Alan Cumming are executive producers for CBS Television Studios. Webb directed the pilot.
Cast: Alan Cumming as Dr. Dylan Reinhart, Bojana Novakovic as Lizzie Needham, Daniel Ings as Andy, Naveen Andrews as Julian Cousins and Khandi Alexander as Lt. Monica Ford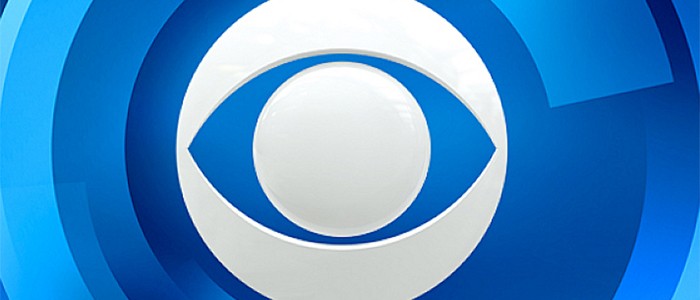 9JKL
Reaction: Is it just me, or does CBS really seem to be getting edgier? Because this looks like the kind that they don't normally do. The only problem is that using more mature humor and combining it with the outdated format of a multi-camera comedy with a studio audience doesn't feel like something that goes together. Then again, Two and a Half Men did it for however many seasons that show lasted and people ate it up, so what do I know?Synopsis: 9JKL stars Mark Feuerstein in a family comedy inspired by his real life. Josh Roberts (Feuerstein) is a new divorcé and actor between projects who moves home to New York to regroup, living in an apartment sandwiched between his doting, meddlesome parents on one side and his competitive brother, sister-in-law and their new baby on the other. As Josh's family literally comes at him from both sides, he realizes he desperately needs to establish some personal boundaries, because his loving family is always going to be right there for him. Always.
Dana Klein, Mark Feuerstein, Aaron Kaplan, Wendi Trilling, Dana Honor and Pam Fryman are executive producers for Kapital Entertainment in association with CBS Television Studios. Fryman directed the pilot
Cast: Mark Feuerstein as Josh Roberts, Linda Lavin as Judy, Elliott Gould as Harry, David Walton as Andrew, Liza Lapira as Eve and Matt Murray as Nick
Me, Myself & I
Reaction: Hey, look, it's Jaleel White from Family Matters. How long into this series before there's some kind of cheeky Steve Urkel reference? Anyways, considering how dreadful most CBS comedies look, this actually looks fairly decent. Bobby Moynihan certainly helps make it more funny, and I'm interested to see how a series with this format plays out. Plus, I love the idea of having John Larroquette back on a big network show. I'll give it a few episodes to win me over, and that's something I haven't said about any CBS comedy for years.Synopsis: ME, MYSELF & I stars Bobby Moynihan in a comedy about the defining moments in one man's life over three distinct periods – as a 14-year-old in 1991, at age 40 in present day and at age 65 in 2042. During these pivotal periods of yesterday, today and tomorrow, Alex always finds a way to move forward with determination and humor, knowing his life story isn't defined by the bad things that happen to him, but instead by how he chooses to deal with them.
Dan Kopelman, Aaron Kaplan, Dana Honor and Randall Einhorn (pilot only) are executive producers for Kapital Entertainment in association with Warner Bros. Television and CBS Television Studios. Einhorn directed the pilot.
Cast: Bobby Moynihan (Alex, present day), Jack Dylan Grazer (Alex, 1991), Brian Unger (Ron, 1991, present day), Jaleel White (Darryl, present day), Kelen Coleman (Abby, 2042), Skylar Gray (Abby, present day), Christopher Paul Richards (Justin, 1991), Mandell Maughan (Maggie, 1991), Reylynn Caster (Nori, 1991), with Sharon Lawrence (Eleanor, 2042) and John Larroquette (Alex, 2042)
Young Sheldon
Reaction: This looks infinitely more entertaining and tolerable than The Big Bang Theory, if only because it doesn't have that insufferable laugh track and isn't desperately trying to pander to geek culture. The kid playing young Sheldon is doing a great job in the lead role. But how many shots do they need in this trailer of the camera zooming in on whatever is happening on screen? It's so distracting and it accomplishes nothing stylistically.Synopsis: For 9-year-old Sheldon Cooper (Iain Armitage), it isn't easy growing up in East Texas. Being a once-in-a-generation mind capable of advanced mathematics and science isn't always helpful in a land where church and football are king. And while the vulnerable, gifted and somewhat naive Sheldon deals with the world, his very normal family must find a way to deal with him. THE BIG BANG THEORY's multiple Emmy Award winner Jim Parsons narrates as Adult Sheldon. This single-camera, half-hour comedy gives us the chance to meet Sheldon in childhood, as he embarks on his innocent, awkward and hopeful journey toward the man he will become.
Chuck Lorre and Steve Molaro created the series and executive produce along with Jim Parsons and Todd Spiewak for Warner Bros. Television. Jon Favreau directed the pilot.
Cast: Iain Armitage as Sheldon, Zoe Perry as Mary, Lance Barber as George Sr., Raegan Revord as Missy and Montana Jordan as Georgie Jr. The Big Bang Theory's multiple Emmy Award winner Jim Parsons narrates the comedy as Adult Sheldon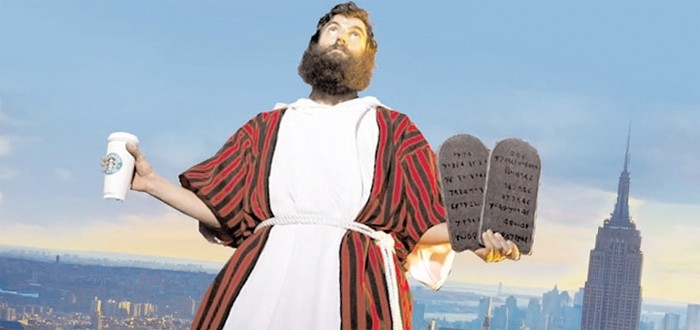 By the Book
Reaction: A trailer for this midseason series hasn't been screened for the public yet. The above image is from the cover of the book on qhich the series is based.Synopsis: BY THE BOOK is a comedy about a modern day man at a crossroads in his life who decides to live strictly in accordance with the Bible. Chip Curry (Jay R. Ferguson) is the film critic for a New York newspaper and a soon-to-be father who wants to be a better man following the loss of his best friend. As he begins his sincere spiritual journey toward a more moral life with the help of his wife and friends, he wonders if he'll be able to take a page – or every page – out of the Good Book, and if the effect will be of Biblical proportions. Based on The New York Times bestselling book The Year of Living Biblically by A.J. Jacobs.
Patrick Walsh, Johnny Galecki, Andrew Haas, Spencer Medof and multiple Emmy Award winner Andy Ackerman (pilot) are executive producers for Alcide Bava Productions in association with Warner Bros. Television and CBS Television Studios. Ackerman directed the pilot.
Cast: Jay R. Ferguson as Chip, Lindsey Kraft as Leslie, Ian Gomez as Father Gene, David Krumholtz as Rabbi Ableman, Tony Rock as Vince and Camryn Manheim as Ms. Meadows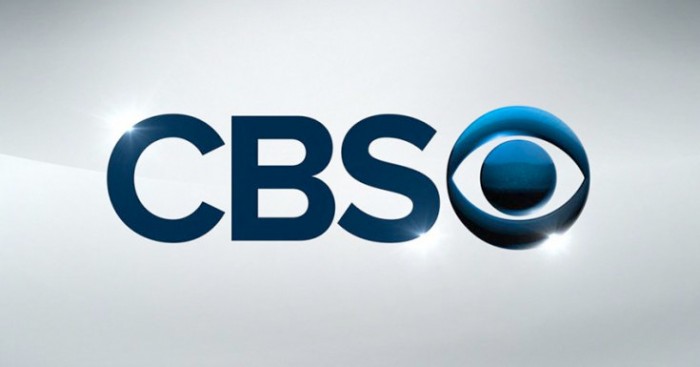 CBS Fall 2017 Schedule
Here's the new schedule for CBS' shows when new programming (in bold) arrives this fall:
(RTP=Regular Time Period, NTP=New Time Period)
MONDAY
8:00-8:30 PM THE BIG BANG THEORY
8:30-9:00 PM YOUNG SHELDON (N) (Special One Time Preview Sept. 25)
8:30-9:00 PM 9JKL (Premieres Oct. 2)
9:00-9:30 PM KEVIN CAN WAIT
9:30-10:00 PM ME, MYSELF & I
10:00-11:00 PM SCORPION
8:00-8:30 PM KEVIN CAN WAIT (RTP) (Starting Oct. 30)
8:30-9:00 PM 9JKL
9:00-9:30 PM ME, MYSELF & I (RTP) (Starting Oct. 30)
9:30-10:00 PM SUPERIOR DONUTS (Starting Oct. 30)
10:00-11:00 PM SCORPION
TUESDAY
8:00-9:00 PM NCIS
9:00-10:00 PM BULL
10:00-11:00 PM NCIS: NEW ORLEANS
WEDNESDAY
8:00-9:00 PM SURVIVOR
9:00-10:00 PM SEAL TEAM
10:00-11:00 PM CRIMINAL MINDS (NTP)
THURSDAY
8:00-11:00 PM, ET/ 5:00-8:00 PM, PT NFL THURSDAY NIGHT FOOTBALL (Premieres Sept. 28)
8:00-8:30 PM THE BIG BANG THEORY (RTP) (Starting Nov. 2)
8:30-9:00 PM YOUNG SHELDON (N) (RTP) (Starting Nov. 2)
9:00-9:30 PM MOM (Starting Nov. 2)
9:30-10:00 PM LIFE IN PIECES (Starting Nov. 2)
10:00-11:00 PM S.W.A.T. (Starting Nov. 2)
FRIDAY
8:00-9:00 PM MACGYVER
9:00-10:00 PM HAWAII FIVE-0
10:00-11:00 PM BLUE BLOODS
SATURDAY
8:00-9:00 PM CRIMETIME SATURDAY
9:00-10:00 PM CRIMETIME SATURDAY
10:00-11:00 PM 48 HOURS
SUNDAY
7:00-8:00 PM 60 MINUTES
8:00-9:00 PM WISDOM OF THE CROWD
9:00-10:00 PM NCIS: LOS ANGELES (NTP)
10:00-11:00 PM MADAM SECRETARY (NTP)