VOTD: Daft Punk's 'TRON Legacy' Score Makes 'Star Trek: The Motion Picture' Way Better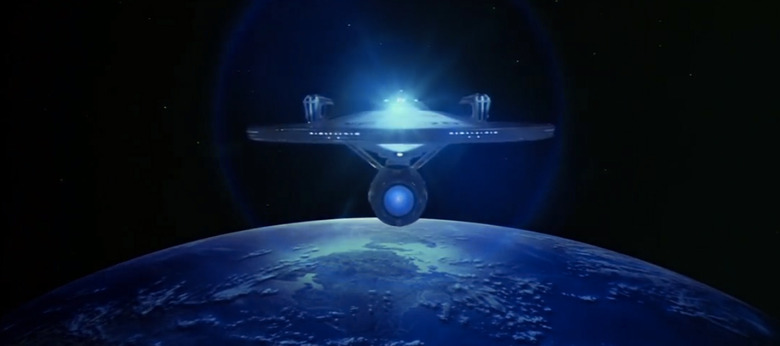 Star Trek: The Motion Picture was quite the disappointment when it hit theaters in 1979, even for the most hardcore Trekkies out there. It's a sci-fi slog that was nowhere near as satisfying of a leap from TV to film as many had hoped. Thankfully, it was followed by Star Trek: The Wrath of Khan, and that rescued the film franchise and got fans back on board. But there is one thing that makes Star Trek: The Motion Picture a bit more interesting, and that's a change in the film's score.
Filmmaker Patrick Collins took the time to edit about 22 minutes of footage from Star Trek: The Motion Picture and enhanced it with Daft Punk's outstanding, electric score from TRON Legacy. With all of the trippy visuals from the first Star Trek movie, Daft Punk's score makes the perfect accompaniment.
Watch Star Trek The Motion Picture with TRON Legacy score after the jump.
For some Trekkies, it might be sacrilegious to imagine Star Trek without the signature theme, but Daft Punk's music makes for a fine substitute. Plus, it's hard to get upset at a cut of Star Trek: The Motion Picture that is 22 minutes long and really doesn't lose anything significant from the movie. That just goes to show you how much of a bore the original Star Trek movie really was. And now it makes me want to go listen to the TRON Legacy score in its entirety for the rest of the day.
Thanks to io9 for bringing this to our attention.