'The Flash' Looking To Oscar-Winner Robert Zemeckis To Direct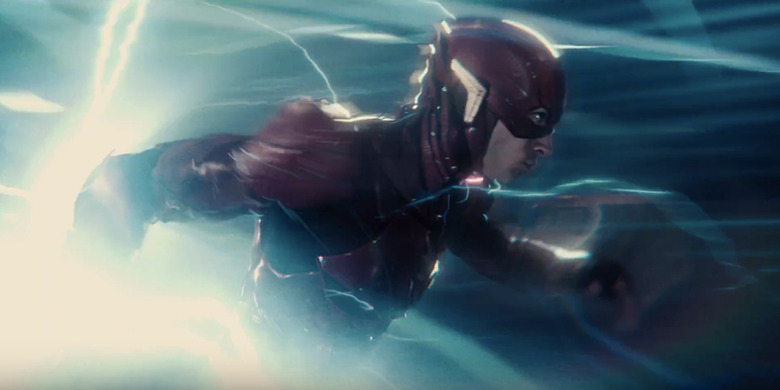 Robert Zemeckis, the Academy Award-winning filmmaker behind movies like Back to the Future, Who Framed Roger Rabbit, Forrest Gump, and Contact, is apparently Warner Bros.' new choice to direct The Flash. The news arrives at a crossroads for both of them: the studio really needs to find a filmmaker for this troubled project and Zemeckis, while highly regarded, could really use a hit.
The news comes our way via The Wrap, who report that Zemeckis the current frontrunner for the job (in other words: take this with a grain of salt for now). Naturally, Warner Bros. declined to comment. If true, he will follow in the footsteps of Rick Famuyiwa and Seth Grahame-Smith, both of whom departed the film, raising the eyebrows of movie fans wondering what the heck was going on behind the scenes of this production.
Zemeckis feels like an outside-the-box choice for a big superhero movie. While he started his career making big-budget entertainment that often pushed the boundaries of film technology, he's settled into a very different groove in recent years, making more adult-oriented films like Flight, The Walk, and Allied. Unfortunately, those two most recent movies were big bombs at the box office and The Flash probably looks like a sure thing for a filmmaker wanting to have his name attached to a financial success again.
At the same time, it's intriguing to imagine what Zemeckis, an adventurous filmmaker who has always shown a willingness to try new things, can do with a superhero movie. After all, here's a filmmaker who was experimenting with motion capture years before it was the norm, receiving his fair share of jeers from the press...before his instincts were proven right. Here's a filmmaker whose more straightforward movies, like the extraordinary science fiction drama Contact, are filled with sublime filmmaking crafted by often invisible technical wizardry. Even his prestige movies, like 1994's Best Picture winner Forrest Gump, pushed visual effects forward. And, of course, the man made all three Back to the Future movies. He's already achieved cinematic immortality.
With a superhero in his hands, I would expect (and hope) that Zemeckis sees this as a chance to show us something we've never seen before.
The Flash will star Ezra Miller as Barry Allen (AKA, the Scarlet Speedster himself), with Kiersey Clemons and Billy Crudup attached to play Iris West and Barry's father. The character has made brief cameos in Batman v Superman: Dawn of Justice and Suicide Squad, but will properly debut in Justice League later this year. His solo film is currently scheduled for March 16, 2018, but you shouldn't be surprised if that changes.