Jordan Peele Had A Really Good Reason To Turn Down The 'Akira' Remake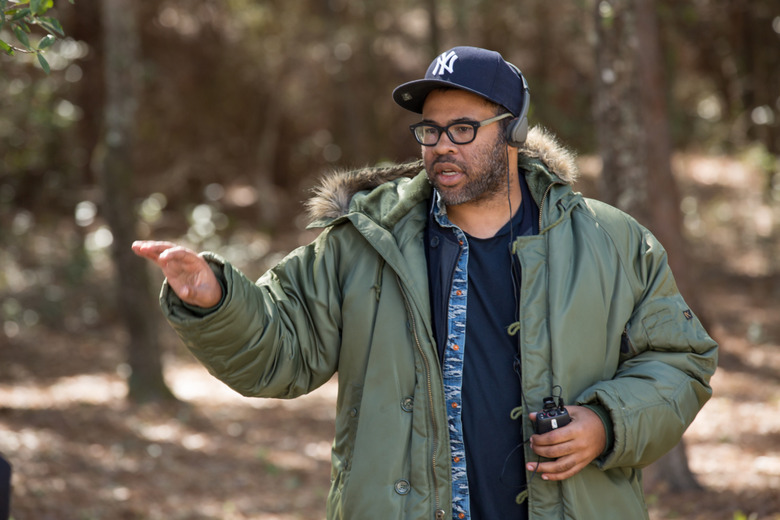 I'm not even thinking about my top 10 movies of 2017 list yet (mostly because it's May), but if I was thinking about, I'm fairly certain Jordan Peele's Get Out would be occupying the number one spot. It's the cinematic equivalent of a shotgun blast to the face – a bold and terrifying and deeply personal horror movie with a sharp comedic bite. It left my mind scrambled, even as I left the theater cheering.
Naturally, the film's enormous success at the box office suddenly made Peele a hot commodity and he was offered a number of big projects, including Warner Bros.' remake of Akira. He ended up turning it down and his reasoning should please many movie fans.
Speaking from a special event promoting Get Out (via Blumhouse.com), Peele spoke about his love for Akira, but also his desire to work on material that is entirely his own:
I think [I could do it] if the story justifies it. Akira is one of my favorite movies, and I think obviously the story justifies as big a budget as you can possibly dream of. But the real question for me is: Do I want to do pre-existing material, or do I want to do original content? At the end of the day, I want to do original stuff.
After the incredible box office and critical success of Get Out ($214 million worldwide, a 99% score on Rotten Tomatoes), Peele reportedly turned down not only Akira, but The Flash, the Uptown Saturday Night remake, and other big productions. His commitment to making his own movies on smaller budgets was confirmed when he signed a deal with Universal and announced that he would be making another "social thriller." His statement from that release echoes his comments above:
I'm incredibly honored to be partnering with [Universal Chief] Donna [Langley], Peter and all of the brilliant folks at Universal. I am thrilled to continue the work we started together on Get Out—pushing the boundaries of storytelling, not only on the next film but with all of Monkeypaw's future projects.
Get Out is proof that a low-budget movie with a passionate and personal vision can become a blockbuster success. It's also proof that a movie unafraid to take on challenging subject matter and tackle material that makes audiences deeply uncomfortable can break out into a mainstream hit. Hell, it's also proof that a movie can be an intelligent satire about racial politics while also being a violent, crowd-pleasing horror movie. Quite frankly, Jordan Peele would be wasted at the helm of Akira. A lot of directors can make a new Akira. Only Jordan Peele can make Jordan Peele movies.