'Logan Noir' Trailer: Wolverine And X-23 Look Truly Stunning In Black & White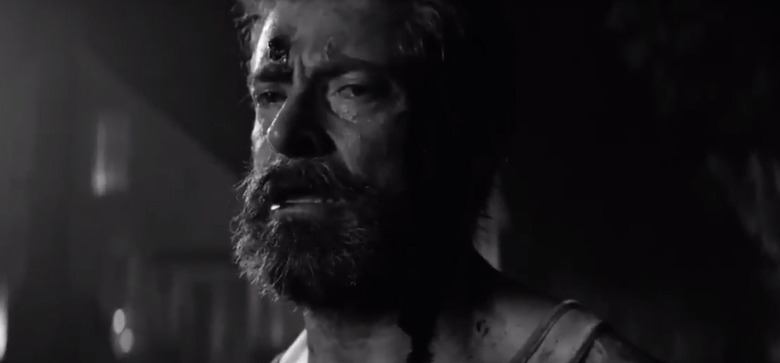 Tonight brings Logan back to the big screen, but not in the same way that we saw back in March. As we learned before the movie was even released, director James Mangold was working on a black and white cut of the film, inspired by the first look photos that were revealed in the months leading up to the movie's release. That version of the film is coming to the big screen, but only at Alamo Drafthouse locations around the country, leaving most of the country unable to what is being called Logan Noir in theaters.
The good news is that when Logan arrives on Blu-ray and DVD on May 23, fans will be able to watch the black and white version of the movie at home. In the meantime, for those of us who don't have a nearby Alamo Drafthouse, James Mangold has released a Logan Noir trailer so we can see how gorgeous this movie looks in black and white. Watch it below!
Here's what James Mangold said previously about creating this black and white cut of Logan:
"During production of Logan I took many black and white photographs and noticed how striking and dramatic our gritty settings and characters appeared in monochrome. The western and noir vibes of the film seemed to shine in the format and there was not a trace of modern comic hero movie sheen. Then, while editing, Fox and I started posting some of the black and white stills online and fans also began to respond enthusiastically, many hoping that they would get a chance to see the finished film in carefully timed, high contrast black and white. Well. Sometimes hope becomes reality."
The finished product certainly looks fantastic judging by this quick trailer. Again, for those wondering why this is such a big deal when they can just chance the color settings on their TV to make it black and white, it's not that simple. As James Mangold explained to a fan who wondered about that on Twitter, the entire film has to be color graded again, and the settings are different for every single shot in the film so that it's not too dark or too bright.
If this is the first you're hearing about Logan Noir, you can see if tickets are still available at the Alamo Drafthouse locations hosting the screening right here. Otherwise, Logan will be available on home video with the black and white cut of the film on May 23.