VOTD: Will Ferrell Delivers USC's 2017 Commencement Speech With A Special Song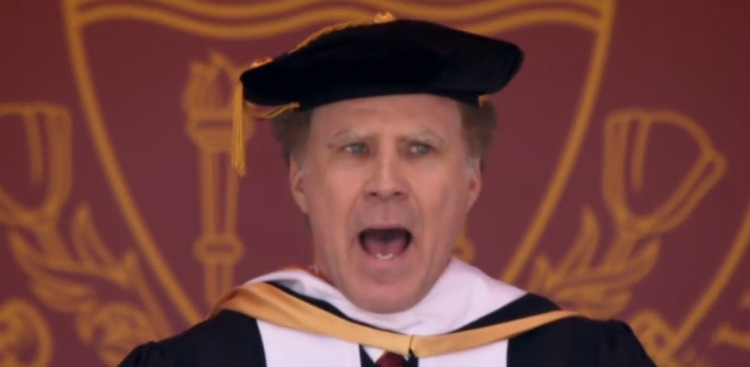 It's graduation season, and plenty of students around the world are preparing for the next phase of their life. While high school students are heading into the exciting and expensive world of higher education, college students are heading into the dismal real world to begin careers that will disappoint them for the rest of their life.
But for students at the University of Southern California, they were given an uplifting send-off from school by none other than Will Ferrell. The comedian gave a speech that was both amusing and inspiring, and he even ended it with a special song as only the Step Brothers star can deliver. You can watch the Will Ferrell commencement speech below.
The video should begin at the point when Will Ferrell takes the podium, but if not, it begins at the 1 hour and 28 minute mark. Ferrell offered up an energetic end to his speech with these wise words:
 To those of you graduates sitting out there who have a pretty good idea of what you'd like to do with your life: Congratulations. For many of you who maybe don't have it all figured out, it's okay. That's the same chair that I sat in. Enjoy the process of your search without succumbing to the pressure of the result. Trust your gut, keep throwing darts at the dartboard, don't listen to the critics, and you will figure it out. Class of 2017, I just want you to know you will never be alone on whatever path you may choose. If you do have a moment where you feel a little down, just think about the support you have from this great Trojan family. And imagine me — literally picture my face — singing this song gently into your ear.
If you want to just watch that part of the speech, which concludes with Will Ferrell singing Whitney Houston's rendition of "I Will Always Love You", you can enjoy that moment over and over again right here: