'Power Rangers' Star Ludi Lin Joins 'Aquaman'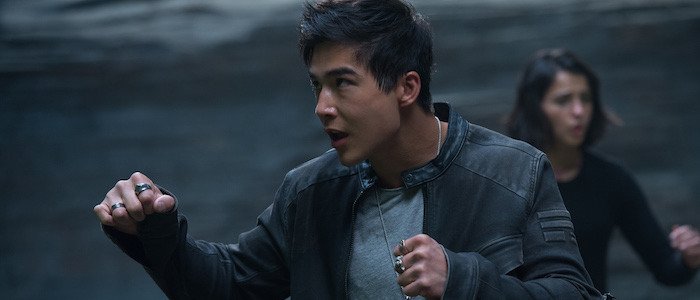 Ludi Lin is swapping out that Black Ranger suit for some Atlantean armor. The Power Rangers star has joined the cast of James Wan's Aquaman, playing the role of Murk. But who is Murk and what will he get to do in the movie?
The actual details are vague right now, but Deadline reports that he is "the leader of the front-line army of Atlantis known as the Men-of-War and Aquaman's trusted ally." Since Lin is being cast nearly two weeks after cameras have started rolling on the DC superhero movie, we can safely assume that this is a minor role.
And that would be appropriate, really. Murk is a recent addition to Aquaman lore and a character who has yet to really emerge as more than a supporting player in Arthur Curry's adventures. Created by writer Geoff Johns and artist Paul Pelletier in 2013, he's a loyal and occasionally stubborn Atlantean soldier who serves Aquaman and Meera. He has played a consistent role in the undersea corner of the DC universe since his introduction, often accompanying our heroes on missions and providing plenty of muscle in fights. He's a grizzled warrior with plenty of battle experience under his belt, but it remains to be seen if the babyfaced Lin will undergo a transformation to look more like this: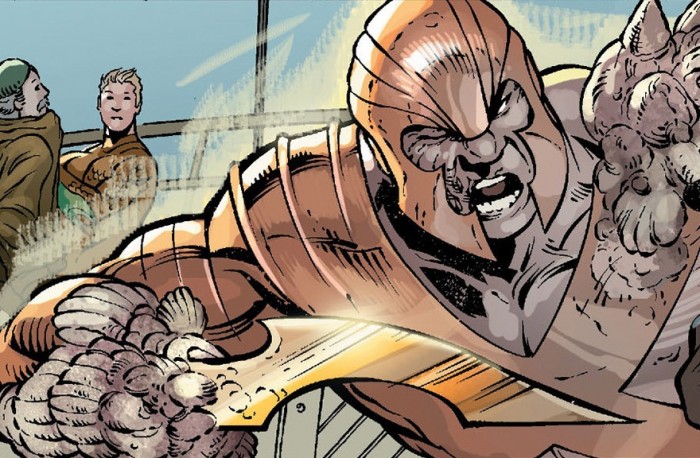 While he has no special powers, Murk does have the abilities of your standard Atlantean: he's stronger, faster, and tougher than any normal human and his soldier training has made him deadlier than your average citizen of Atlantis. Whether Aquaman is planning to make him one of Arthur's allies or transform him into a villainous henchman, he's very much a physical threat and a force to be reckoned with.
Murk came into being during the controversial "New 52" era for DC, where much of the company's history was wiped clean or heavily retconned. Interestingly, there have been rumors that the Trench, a race of monstrous undersea creatures also introduced during the New 52, will have a role in Aquaman. The Trench were also co-created by Geoff Johns (the current chief creative officer at DC comics and a producer overseeing the DCEU), so film fans wanting to get a taste of what this movie could feel like may want to look to his run with the character. They seem to be borrowing plenty from his work.
Aquaman is filming now and will open on December 21, 2018. Jason Momoa will first appear as the ocean-faring superhero in Justice League later this year.