'Wonder Woman 2' Development Confirmed By Zack Snyder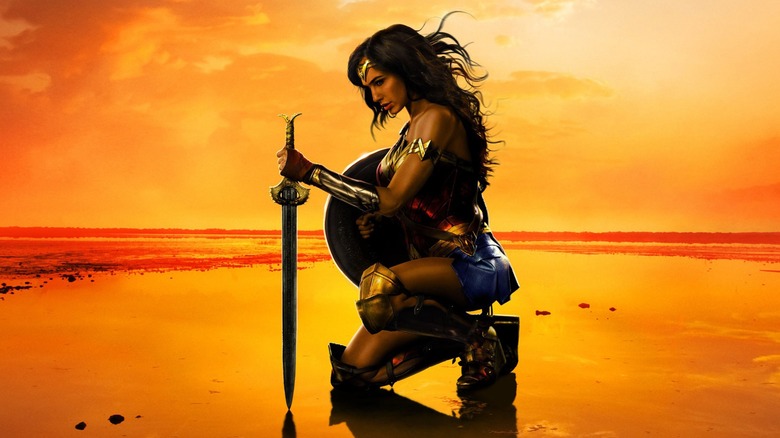 The big push for Wonder Woman is just beginning, but Warner Bros is already developing a sequel to their first female-led superhero film. But Wonder Woman 2 won't be the next female superhero movie to hit the screen as part of DC's Extended Universe. Here's everything we know.
Witness this moment! #wonderwoman Shanghai,China pic.twitter.com/bX7e8rt0Vm

— Arthurwong (@ArthurWongDCEU) May 15, 2017
Zack Snyder has revealed that Warner Bros. is already planning a Wonder Woman sequel. The filmmaker apparently made the revelation while promoting Wonder Woman on the red carpet at a Shanghai press event. Arthur Wong, who was in attendance for the presentation, says that Deborah Snyder, co-founder of Cruel and Unusual Films and producer of the DCEU movies, clarified that the next DC female-led superhero movie would be Joss Whedon's Batgirl. So while Wonder Woman 2 is in development, it'll be a little while – Batgirl will come out first and that was just announced.
While Wong was clearly present at the event (his Twitter feed is filled with updates and photos from the presentation), we have been unable to confirm this news with Snyder's representatives. As of publication, our email has not been returned.
Director Patty Jenkins' film won't hit theaters until June 2, 2017, and the early box office tracking is projecting anywhere from a $65 to $105 million opening weekend. How well the film does (or doesn't) do will naturally determine if a Wonder Woman sequel will go into production. Regardless, Gal Gadot will be reprising her role as the Amazonian warrior in the Justice League team-up movie, which is set to hit theaters on November 17, 2017. A sequel to that film was originally announced for June 14, 2019, but it is now undated.
At WonderCon, DC head Geoff Johns was unable to confirm a Wonder Woman 2 as part of the company's slate of superhero movies. I'm sure if Wonder Woman does well, Warner Bros. could make a sequel announcement as early as San Diego Comic-Con this July. It's unclear if Patty Jenkins would return for a second film, but it seems likely. I recently spoke to Johns at a DC films-related reception and he teased that he and Jenkins had finally figured out how to bring Wonder Woman's invisible jet to the big screen, which seems to suggest she's involved in sequel talks.
And last month, Jenkins expressed her excitement to work on future Wonder Woman films:
"I'm excited for her to come to America and become the Wonder Woman we are all familiar with from having grown up around her as an American superhero. I'd like to bring her a little farther along into the future and have a fun, exciting storyline that is its own thing. Wonder Woman 1 is so much about her becoming the person she is. I can't wait to spring forward with who she is and have another great standalone superhero film."
Wonder Woman will hit theaters on June 2, 2017.