Sequel Bits: 'Jurassic World 2,' 'Transformers: The Last Knight,' And A Stolen Harry Potter Prequel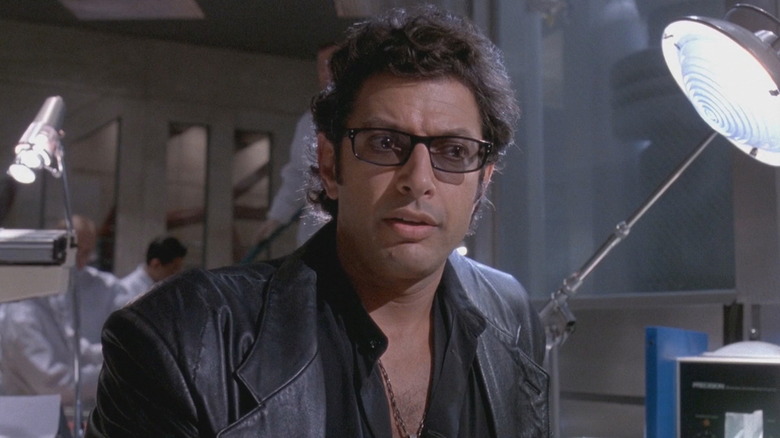 In today's quick edition of sequel bits:
Two photos from the set of Jurassic World 2.
A new image from Transformers: The Last Knight.
The case of the missing Harry Potter prequel.
One "saucy and sassy" man is coming back to Jurassic Park. Jeff Goldblum, who recently awarded Thor: Ragnarok director Taika Waititi "10 Goldblums out of a possible 10 Goldblums," is returning to the role of Ian Malcolm, a character we last saw chasing a Tyrannosaurus Rex in The Lost World: Jurassic Park.
Probably because he's just as happy as we were that Goldblum is back as Malcolm, Jurassic World director and Jurassic World 2's co-writer, Colin Trevorrow, shared this image of Mr. Goldblum's chair:
— Colin Trevorrow (@colintrevorrow) May 10, 2017
Riveting, right? I mean, just look at it. Goldblum could be sitting in that very chair right now for all we know.
The actor recently had kind things to say about the film's director, J.A. Bayona (A Monster Calls), and what he's bringing to the popcorn film:
Even though some might say it's popcorn-y entertainment (top-notch, of course), in our conversation he was very focused on the serious issues of greed as it oftentimes comes up in those movies, and the marvels of science and reason and the very fascinating point at which our species finds itself both in real life and in this imaginary world too. I'm very interested in that myself, so I'm looking forward to this. I've got a few things to do. I'm nothing if not conscientious, so I'm enjoying working on it every day.
Another photo shared from the set comes from Bryce Dallas Howard's Twitter account. On day 31 of production, this man wore a pretty sweet sweater/reference to work:
Diggin' this guy's shirt.

Day 31 #jurassicworld #jurassicworld2 pic.twitter.com/109yQkVYNT

— Bryce Dallas Howard (@BryceDHoward) May 11, 2017
Jurassic World 2 opens in theaters June 22, 2018.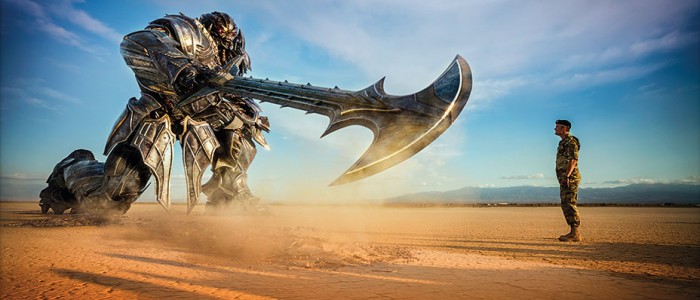 Blue and orange rarely look as good as they do in a Michael Bay movie.
After Transformers: The Dark Side of the Moon, one of our favorite actors, Hugo Weaving, stopped voicing the leader of the Decepticons, Megatron. It wasn't a job he got a whole lot out of creatively, so he left the series and Frank Welker, who has a history of voicing the character, has stepped in. You can see Captain Lennox (Josh Duhamel) facing down the big robot – who's failed at taking over Earth a few times now – in a new picture from Transformers: The Last Knight, which continues to look like exactly what we expect (Source: THR).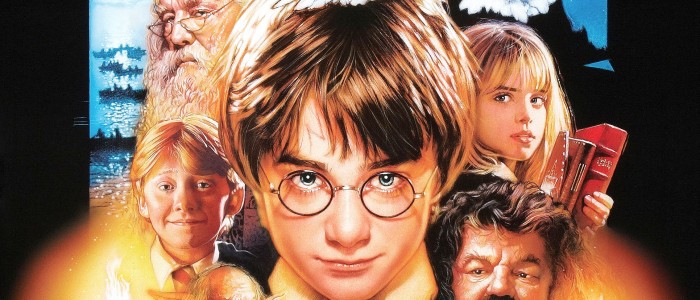 In 2008, for Waterstone's charity event, "What Your Story?", author J.K. Rowling wrote a short Harry Potter prequel. The 800-word story sold for $32,000 to an investment banker, who had it stolen from him last month along with jewelry and other belongings.
Rowling's story was about James Potter and Sirius Black as teenagers. While the two of them were having their fun, they were chased after by two Muggle cops and flew away on their broomsticks.
The police believe only a hardcore Potthead would buy the short story, so Rowling took to Twitter to ask fans for help in recovering the original short:
PLEASE DON'T BUY THIS IF YOU'RE OFFERED IT. Originally auctioned for @englishpen, the owner supported writers' freedoms by bidding for it. https://t.co/ljEQyyj9yY

— J.K. Rowling (@jk_rowling) May 12, 2017
One last thing unrelated to Harry Potter: Ain't it Cool News founder, Harry Knowles, tweeted a kind remark about Shane Black and Fred Dekker's The Predator script. That sequel opens in theaters August 3, 2018.