TV Bits: 'The Goldbergs' & 'Brooklyn Nine-Nine' Renewed, 'Powerless' Officially Canceled & More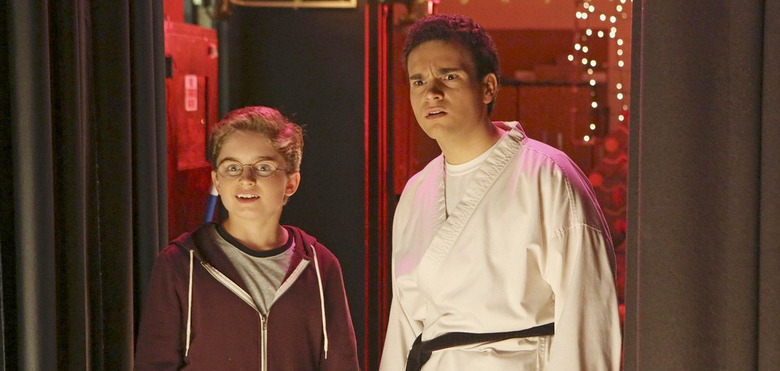 All of the networks are making moves for the 2017-2018 season as their upfronts presentations next week near closer. Soon enough, we'll have details on all the new shows that network and cable channels will be rolling out this fall, but in the meantime, we have word on shows that have been renewed for another season or canceled completely. Plus, we've also heard about some new shows that have been ordered for the fall before networks roll out trailers and more extensive details.
Find out which shows are dead, which will return, and which ones to look forward to at ABC, NBC and FOX in this edition of TV Bits.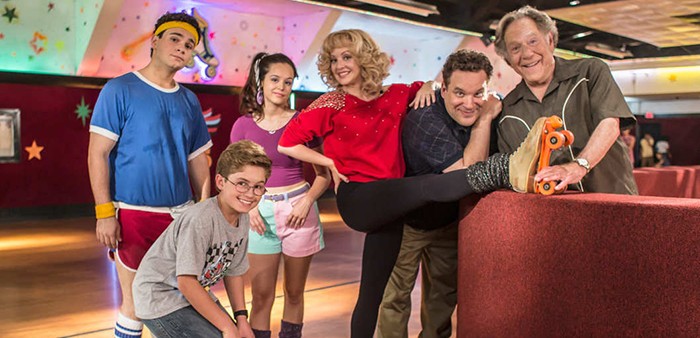 ABC Renews The Goldbergs, Agents of SHIELD and More
First, here's some good news from ABC with a batch of their shows being renewed for another season. The Goldbergs has the most to celebrate, because ABC had The Goldbergs renewed for a fifth and sixth season, following in the footsteps of the two season renewal for their other successful family sitcom Modern Family. That means we'll get plenty more 1980s homages and tributes over the next couple years.
Joining The Goldbergs returning slate will be Black-ish, the series from comedian Kenya Barris starring Anthony Anderson and Tracee Ellis Ross, which has landed Golden Globe awards and nominations, and continues to be one of the network's most popular shows. Plus, the 90s-set family sitcom Fresh Off the Boat will bring back Randall Park and Constance Wu for another season of the underrated series.
Rounding out the comedy renewals, Speechless has been picked up for a second season. The show is unique in its comedic approach to a family whose eldest child has cerebral palsy. It's a sharp, surprisingly edgy series starring Minnie Driver that is unlike any other comedy on TV, and it's been surprisingly good in its first season.
Next up, ABC has also renewed Once Upon a Time. Our own Hoai-Tran Bui recently reported on star Jennifer Morrison leaving the show and pondered whether this meant the end for the series. Series executive producer Adam Horowitz announced the show's renewal for a seventh season, which will be a "reset" of sorts following Jennifer Morrison's departure after this current season. The new season will instead focus on two new characters that will be introduced in the season finale.
Another show that will be returning this fall is Marvel's ongoing Agents of SHIELD. That means we'll be getting that series and Inhumans airing on ABC next season. However, that doesn't necessarily mean they will be airing at the same time. They might alternate in the same way that Agent Carter and Agents of SHIELD did when they were both on ABC. Inhumans is already slated to premiere in September, so maybe Agents of SHIELD won't premiere until later in the year. We'll have to wait and see.
Otherwise, ABC has also renewed their comedy series American Housewife and the political action thriller Designated Survivor, following their renewal of Scandal, Grey's Anatomy, and How to Get Away With Murder for new seasons. Plus, ABC renewed their reality shows Shark Tank, The Bachelor and Dancing With The Stars for all you people who like that sort of thing.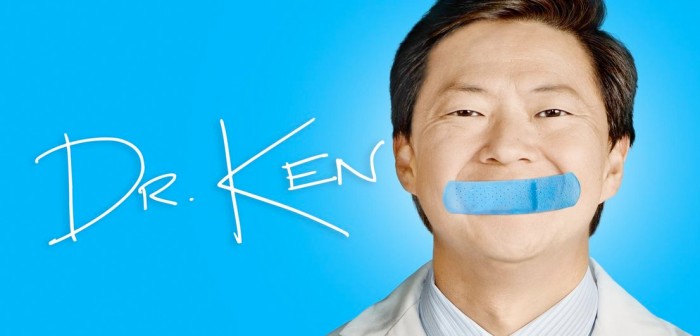 ABC Cancels The Real O'Neals, American Crime, Dr. Ken and More
Following the cancellation of Tim Allen's Last Man Standing, ABC has axed a few more comedies and a couple dramas as well. First up, on the canceled comedy side of things, ABC has done away with Ken Jeong's series Dr. Ken, as well as The Goldbergs creator Adam F. Goldberg's odd fantasy comedy Imaginary Mary, and the sophomore comedy The Real O'Neals.
On the dramatic side, American Crime has been sent to TV prison, while Secrets and Lies has also been cut as well. In addition, despite some retooling behind the scenes, the Shondaland series The Catch will not be returning either. But don't worry, becasue Shonda Rhimes is still in great shape with three other shows getting renewals at ABC and a new show getting picked up in the form of the legal drama For the People. But we'll find out more about that next week.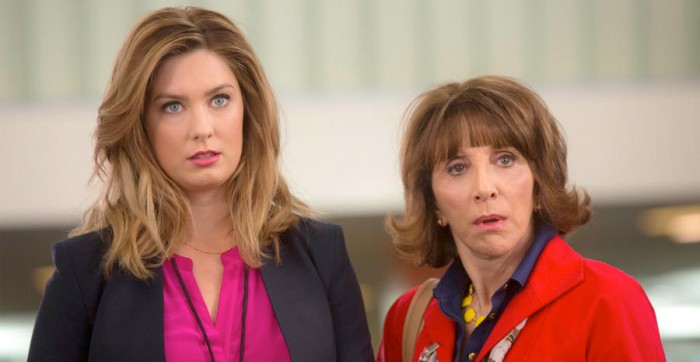 NBC Renews Great News for Season 2, Officially Cancels Powerless
Just recently, NBC started airing their midseason comedy Great News from creator Tracey Wigield and 30 Rock executive producers Tina Fey and Robert Carlock. With only six episodes aired from the first season, NBC has ordered a second season of the show with 13 episodes.
The series follows an up-and-coming news producer, played by Briga Heelan, who finds herself dealing with a new intern who happens to be none other than her mother, played by Andrea Martin. The rest of the cast includes John Michael Higgins, Horatio Sanz, Adam Campbell and Tracey Wigfield herself. Plus, Nicole Richie plays a surprisingly funny regular role.
However, the DC Comics comedy Powerless doesn't have as good of news to hear as NBC has officially canceled the show after removing it from their schedule. There are two completed episodes that have yet to air, including one with special guest star Adam West. It has yet to be announced if those two episodes will ever air or get released at all.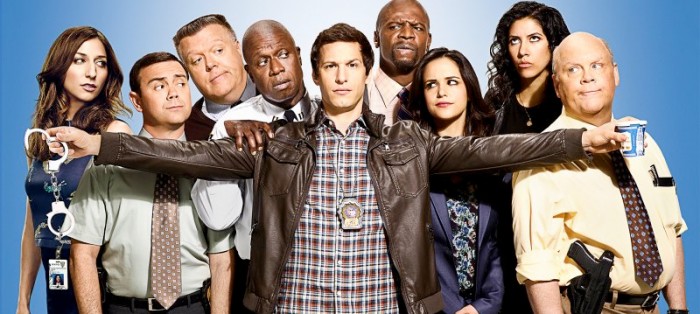 Brooklyn Nine-Nine Gets a Fifth Season
Finally, rounding out this latest edition of renewals and cancellations on network television, Brooklyn Nine-Nine has been given a fifth season at FOX. The series has become one of the best comedies on television, and surprisingly, its fourth season has been one of the best delivered so far, including a crossover with FOX's yet-to-be-renewed comedy series New Girl.
The series also has one of the best comedy casts on TV right now, including Andy Samberg, Andre Braucher, Terry Crews, Melissa fumero, Joe Lo Truglio, Stephanie Beatriz, Chelsea Peretti, Joel McKinnon Miller and Dirk Blocker.
***
We'll have more TV news coming soon with the upfronts coming next week, especially as networks finish determining which shows will return or get canceled. Stay tuned for more soon.