'Aquaman' Villain Rumors: Creepy Sea Creatures May Be The Trench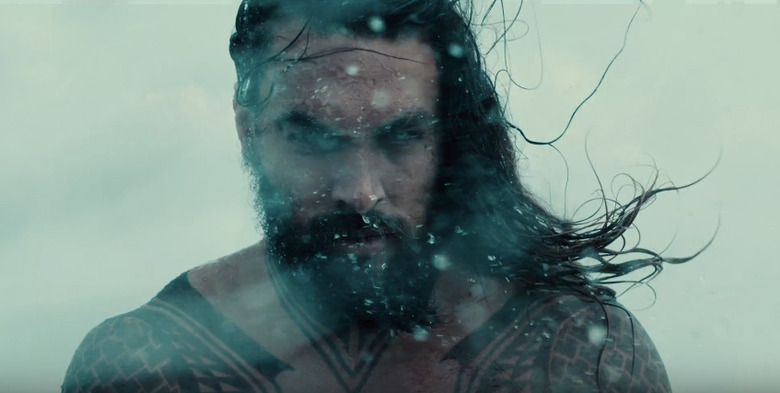 Aquaman's villain roster is in serious danger of overflowing.
Not only will Jason Momoa's Aquaman be facing off against Black Manta, Ocean Master and King Nereus, he will reportedly have to fight off the carnivorous critters known as The Trench. If that name doesn't sound familiar, that's because these sea creatures are a fairly new addition to the DC Comics canon — playing a pivotal part in Aquaman's New 52 relaunch.
The Trench were a pivotal part in Aquaman's new backstory in the New 52 relaunch by Geoff Johns, who now heads the DC film division by Warner Bros. It's not a reach to assume that Johns brought some of his ideas over for the DC Extended Universe, so the villainous creatures that will appear in the upcoming Aquaman — which were never actually named in reports — may very well be The Trench.
The Superhero News Show shared the information in their most recent podcast, stating that The Trench will be portrayed through a mix of practical and CGI effects, with actors portraying the humanoid creatures in stilted suits that feature animatronic faces.
"There are creatures that were described as being bipedal, humanoid, but having arms and legs and fins, having big heads with big eyes and very large, sharp teeth. That sounds very much like The Trench, which were introduced when Geoff Johns took over Aquaman in 2011 during the New 52 relaunch. The word Trench was not used but that's what it sounds like."
Hear the description of the creatures in the first four minutes of the podcast:
Although they played a primary role in the first Aquaman New 52 story, it's unlikely that they'll be a main villain in the James Wan film. They sound like the classic final battle cannon fodder that have become synonymous with superhero blockbusters — the disposable armies of faceless creatures who exist solely to give Aquaman a bunch of things to punch. Most likely, they will be the pawns of Black Manta (Yahya Abdul-Mateen II) — Aquaman's established archenemy — or Ocean Master (Patrick Wilson), Aquaman's power-hungry half brother who seeks the throne. I could see DC trying to establish their own Loki with Ocean Master, who has all the trappings of a sympathetic part-time villain, part-time antihero. Meanwhile, we still have King Nereus (Dolph Lundgren) to contend with, though I assume that he will appear mostly to give Mera some backstory.
All things said, it sounds like Aquaman is toeing the line with villain oversaturation, which is not a good sign in a first solo movie. But Wan, who is a renowned horror director, may just be stocking his film with some visually stunning, creepy creatures who are ultimately unimportant to the plot.
Aquaman will hit theaters December 18, 2018. Momoa will make his debut as Aquaman in Justice League, out November 17, 2017.