'Red Nose Day Actually' Trailer: Jamie Is Still Fond Of His TurtleNecks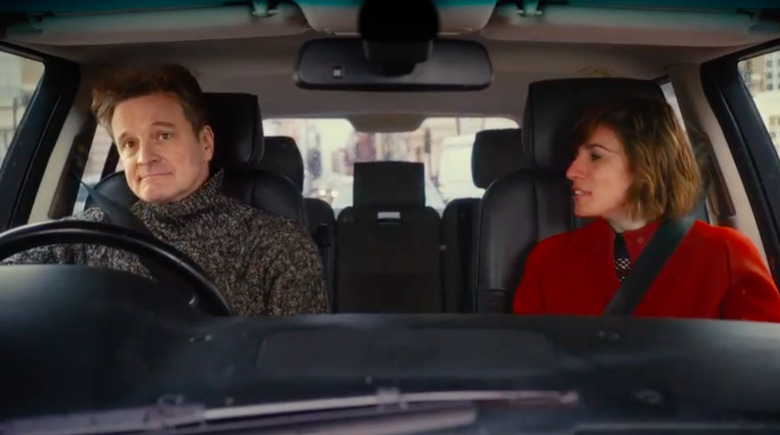 After almost 14 years of watching and rewatching Love Actually around the holidays, we'll see some of Richard Curtis' beloved characters reunite in a short film, Red Nose Day Actually. The ten-minute short was produced to raise money for Comic Relief's Red Nose Day. Curtis, who retired from filmmaking after About Time, returned to directing to make it.
Below, watch the Red Nose Day Actually trailer.
Most of the original main cast is back. Hugh Grant, Martine McCutcheon, Chiwetel Ejiofor, Keira Knightley, Andrew Lincoln, Colin Firth, Lucia Moniz, Liam Neeson, Thomas Brodie-Sangster, Olivia Olson, Bill Nighy, Marcus Brigstocke, and Rowan Atkinson returned to their now-famous roles. Some of their characters look to have changed, while others – mainly, Billy Mack (Nighy) – look to be up to the same old thing. Patrick Dempsey, who was recently quite delightful in Bridget Jones's Baby, plays a new character.
Here's the trailer:
Curtis is one of Comic Relief's original founders, which runs the fundraising campaign. Since it started in 1988, they've raised over a billion dollars to help children in need around the world. Red Nose Day began in the U.S. back in 2015, and since then, $60 million has been donated. This year, Red Nose Day takes place on May 25th, when we can all watch Red Nose Day Actually on NBC.
While Curtis never imagined he'd make a Love Actually sequel, he was happy to see what the characters are up to now and, more importantly, do what he could to help raise more money on Red Nose Day:
Over the years I've enjoyed doing Red Nose Day specials of TV things I've worked on – Blackadder, The Vicar of Dibley and 'Mr Bean. It seemed like a fun idea this year to do a special sketch based one of my films, since Red Nose Day is now in both the UK and America. I would never have dreamt of writing a sequel to 'Love Actually,' but I thought it might be fun to do 10 minutes to see what everyone is now up to. Who has aged best? – I guess that's the big question... or is it so obviously Liam? We've been delighted and grateful that so many of the cast are around and able to take part – and it'll certainly be a nostalgic moment getting back together and recreating their characters 14 years later. We hope to make something that'll be fun – very much in the spirit of the original film and of Red Nose Day – and which we hope will help bring lots of viewers and cash to the Red Nose Day shows.