'Top Of The Lake: China Girl' Trailer: It's All In The Family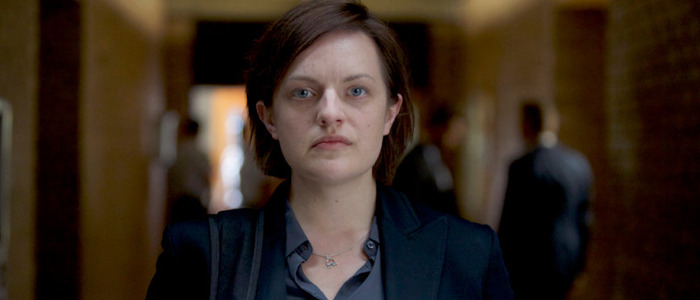 In the Peak TV era, it would be completely understandable if Jane Campion's New Zealand-set detective series Top of the Lake might have slipped through the cracks for some of you. But after hearing that the upcoming second season features returning star Elisabeth Moss and a new supporting cast that includes Game of Thrones' Gwendoline Christie and Big Little Lies' Nicole Kidman, I'm guessing you'll want to catch up as soon as possible.
A trailer has just dropped – branded with a new name: Top of the Lake: China Girl – and this looks like fantastic television. Peak TV ain't over yet. Watch the Top of the Lake season 2 trailer below.
Top of the Lake Season 2 trailer
It's a little eerie hearing one of the characters say, "The destiny of man is to enslave women" in this trailer, especially with Moss currently starring on Hulu's The Handmaid's Tale – a show in which that exact thing happens.
Top of the Lake: China Girl picks up four years after the events of season one and shifts the action to Sydney, Australia, where Moss's Robin Griffin attempts to solve the murder of a young Asian girl who washes up on the beach in a suitcase. It's pretty grim stuff, and the show's first season didn't shy away from tough subject matter either, but the stellar performances, excellent writing, gorgeous cinematography, wonderful location shots, and A+ directing made it very much worth watching. Season 2 looks just as compelling, with the added bonus of having an improved supporting cast.
The new season will premiere at the Cannes Film Festival later this month and then have its proper debut on SundanceTV this September in the US, and new episodes will be available to stream at Sundance.tv and on Hulu the day after they air.
"Top of the Lake: China Girl" is a crime mystery story that finds Detective Robin Griffin recently returned to Sydney and trying to rebuild her life. When the body of an Asian girl washes up on Bondi Beach, there appears little hope of finding the killer, until Robin realizes "China Girl" didn't die alone. Robin looks to the investigation to restore herself, but her problems are personal. Haunted by a daughter given up at birth, Robin desperately wants to find her, yet dreads revealing the truth of her conception. But her search to discover "China Girl's" identity will take her into the city's darkest recesses and closer than she could have imagined to the secrets of her own heart.