TV Bits: Find Out Which Shows Have Been Cancelled And Renewed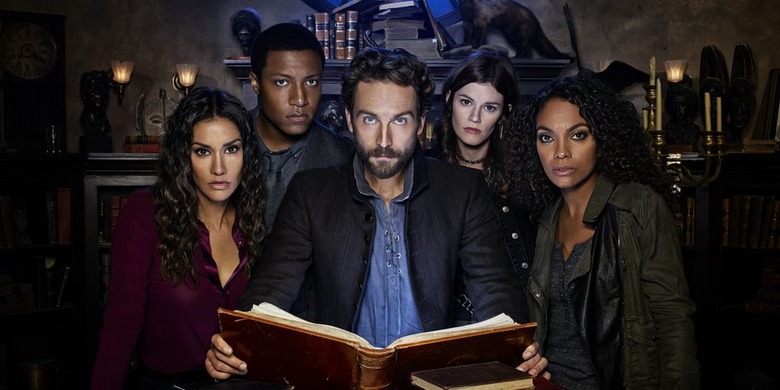 In this edition of TV Bits:
Sleepy Hollow, Timeless, and Last Man Standing have been cancelled
Scandal is coming to an end after its seventh season
Amazon and Hulu make some fascinating additions to their rosters
The LEGO Movie's Unikitty has officially received an animated spin-off show
And more!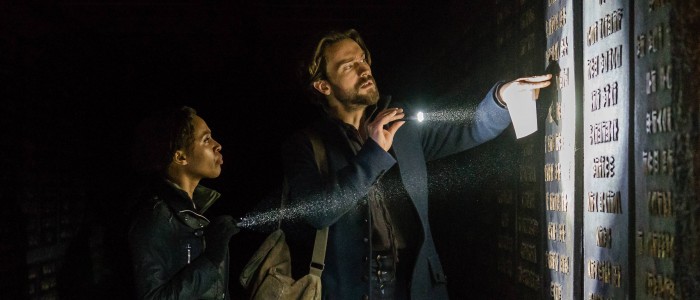 Deadline reports that Fox has cancelled Sleepy Hollow after four seasons following the show's second year in a row on the bubble. The series attempted to adapt by making some changes over the course of its run – including, notably, losing its leading lady Nicole Beharie after season 3 – but the show couldn't stay afloat in the ratings thanks to its Friday night time slot. Pour one out for Ichabod Crane.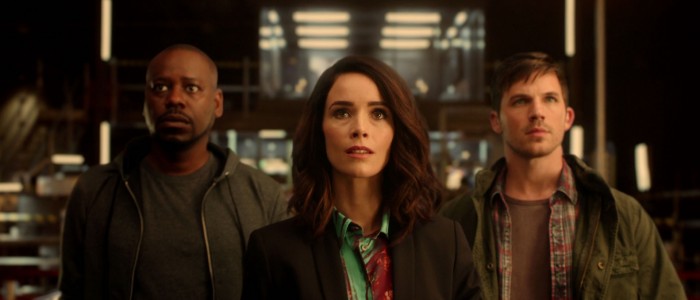 The Shield creator Shawn Ryan can't seem to catch a break these days. In the past few years, he's experienced the cancellation of Terriers, The Chicago Code, and Mad Dogs, and now he can add the NBC time-travel show Timeless to that list. The writing may have been on the wall for this one when the network didn't give it a full season pick-up, but the financially-driven cancellation apparently came out of nowhere for its creators:
Its true. NBC canceled #Timeless. We're surprised & upset. Get you a longer response later. Odds are long, but trying to find another home.

— Eric Kripke (@therealKripke) May 10, 2017
1. Learned a lot about TV biz in last few days. A lot of things to argue for a #Timeless renewal but $$$ flows in mysterious ways in tv now.

— Shawn Ryan (@ShawnRyanTV) May 10, 2017
2. As @therealKripke mentioned, Sony will look for another outlet. Don't know the viability of that, but know there's intense fan love.

— Shawn Ryan (@ShawnRyanTV) May 10, 2017
Did you know Tim Allen had a popular TV show on ABC? No, not Home Improvement: it was called Last Man Standing, and it ran for a staggering six seasons before ABC pulled the plug. THR brings the news and cites the fact that if the series were to move into a seventh season, it would likely become a lot more expensive to produce because the cast could renegotiate their deals. Apparently, it wasn't performing well enough to be worth more money.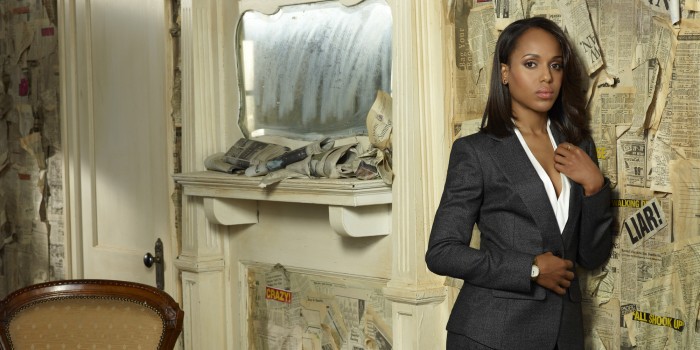 TVLine reports that Kerry Washington's mega-popular series Scandal (which is brilliantly parodied in Netflix's Dear White People) will come to an end after its seventh season. But unlike all of the other projects we've mentioned thus far, the decision to bring this one to an end reportedly came from creator Shonda Rhimes, not the network itself. In the long run, adhering to a creator's intent has to be better for the creativity of a series, so while Scandal fans may be heartbroken to know they only have one more season left, I'm sure they'd prefer that to the show droning on indefinitely and potentially losing quality along the way.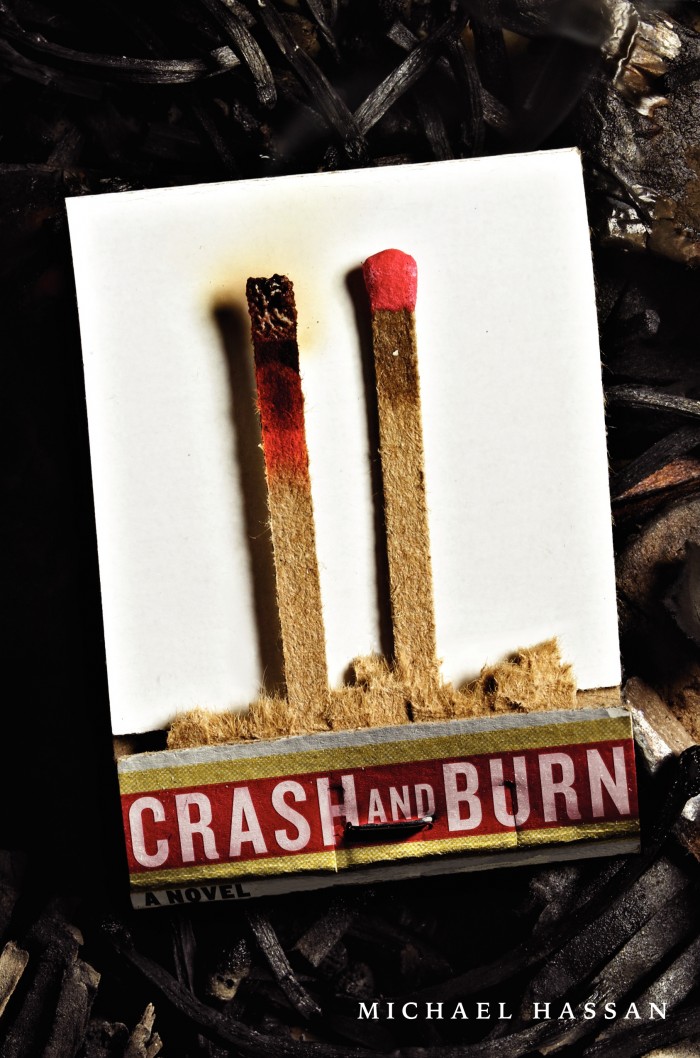 But enough about endings. Let's talk about new life. Hulu has given a pilot order to Crash and Burn, a thriller from Aaron Zelman (Resurrection, Silicon Valley, Bloodline) based on a best-selling book that follows "three troubled suburban boys through an averted school shooting in the mid-1990s" and "explores the complex world of teen boys and the men they'll ultimately become." No casting is in place yet, but we'll keep you posted about this one.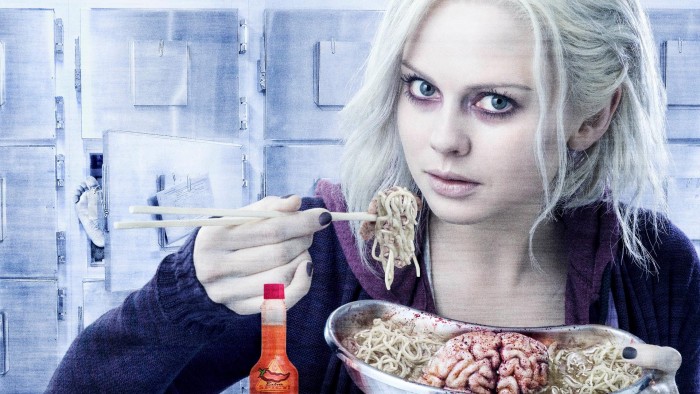 The CW has announced that iZombie will return for a fourth season and The Originals for its fifth season. Deadline reports that the former was expected, but the latter only came about after some discussion. After all, the spin-off's parent series, The Vampire Diaries, is coming to an end. Meanwhile, the network has also ordered a new version of Dynasty and a military drama called Valor.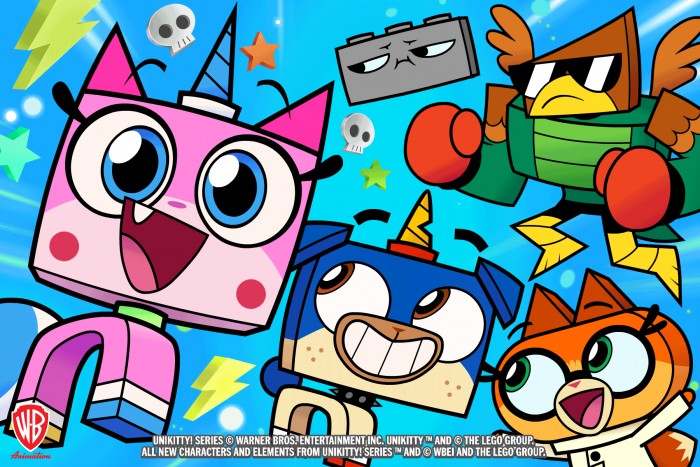 The long-rumored Unikitty! animated spin-off of The LEGO Movie is now officially happening at Cartoon Network. Actress Tara Strong (My Little Pony) will take over voicing the character from Alison Brie, and we have the first synopsis:
As ruler of the kingdom, Unikitty has busy days full of royal responsibilities. Unikitty is most interested in making sure everyone is happy and ridding the kingdom of negativity, but don't misunderstand her optimism – she is one kitty not to be crossed. While she may be full of boundless energy and creativity, Unikitty is a force to be reckoned with if anyone gets in the way of spreading her positive vibes, especially if anyone makes her little brother and best friend, Puppycorn, sad. Also living in the castle are Dr. Fox, the resident scientist, and Unikitty's trusty bodyguard, Hawkodile. Through it all, Unikitty and her friends make sure that every day is the happiest and most creative ever.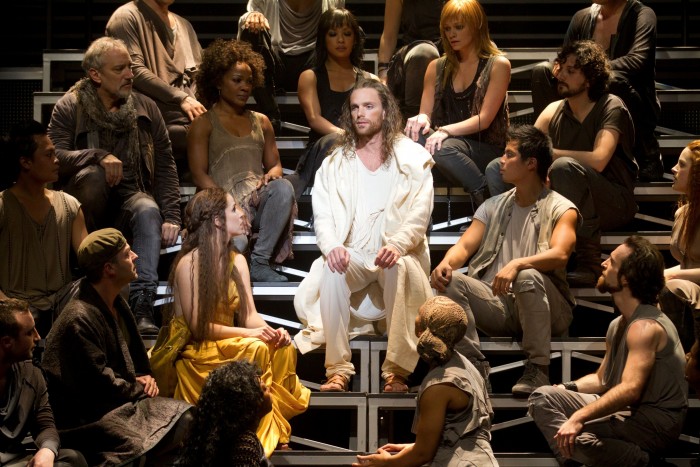 NBC has reportedly chosen Jesus Christ Superstar as the network's next live musical project. The adaptation of the successful Broadway show will air, appropriately, on Easter Sunday next year: April 1, 2018.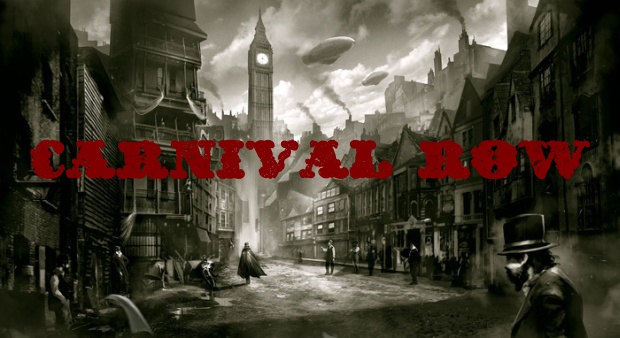 Pacific Rim writer Travis Beacham wrote a film script called The Killing on Carnival Row that appeared on the Black List way back in 2005, and now Amazon has given it an eight-episode straight-to-series order as a TV show with a shortened name: Carnival Row. Get a load of this description:
Carnival Row is a fantasy-noir set in a neo-Victorian city. Mythical creatures fleeing their war-torn homeland have gathered in the city, and tensions are simmering between citizens and the growing immigrant population. The series follows the investigation of a string of unsolved murders that are eating away at whatever uneasy peace still exists.
Sounds like it's unfortunately timely, considering all the immigration talk that's going on in our country right now. Beacham will executive produce the series, Rene Echevarria (Star Trek) will be the writer/showrunner, and Sherlock's Paul McGuigan will direct for a 2019 premiere.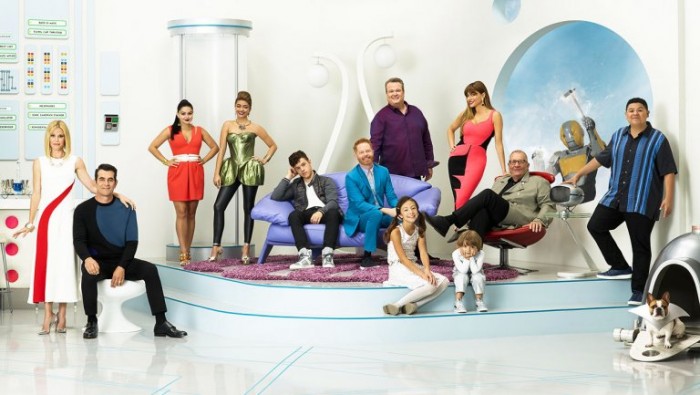 Personally, I find it hard to believe anyone is still watching Modern Family, but it's still one of the most popular shows on network television, so they must be doing something right. Case in point: the show has just been renewed for a ninth and tenth season and the cast have all been given "healthy" raises, though they're nowhere close to the $1 million per episode mark that The Big Bang Theory cast members have achieved. There's some talk that Modern Family might end after season 10, but that hasn't been confirmed yet.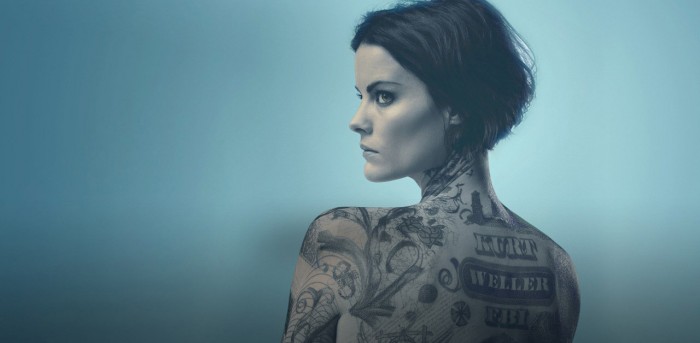 THR reports that NBC has renewed Blindspot for a third season. This is considered a big win for the show, which has experienced a sizable drop in overall viewers since moving from Monday nights to Wednesday nights.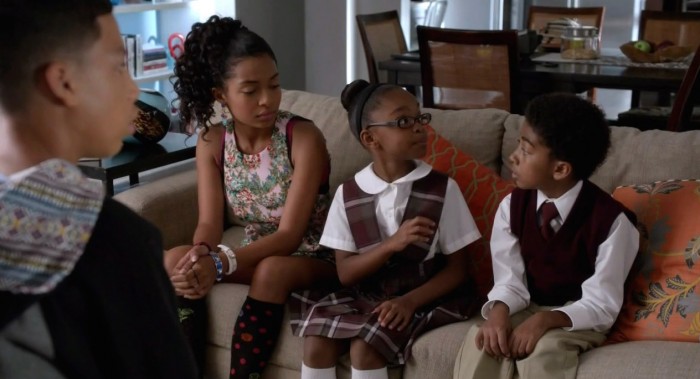 Deadline reports that a spin-off of ABC's Black-ish that follows Yara Shahidi's character Zoey as she goes off to college is close to moving forward, but at Freeform (formerly ABC Family) instead of the main network. The pilot apparently tested well internally but was deemed too young-skewing for the regular ABC demographic, so Freeform seems like a better fit.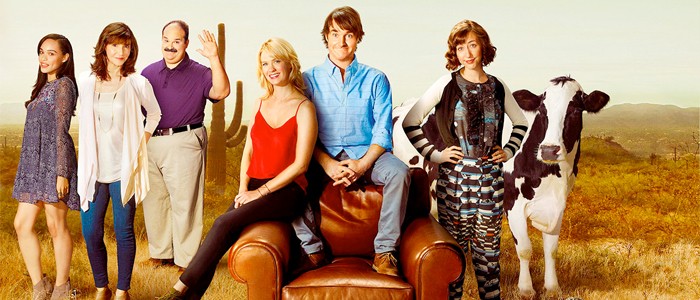 And finally, there's good news for those of you who watch the Batman prequel Gotham and Will Forte's comedy The Last Man on Earth: Fox has renewed both of them for a fourth season. Gotham's renewal means Fox will have both a DC and a Marvel show airing next year (the Marvel series being Bryan Singer's The Gifted), and considering how this season of The Last Man on Earth ended, it seems likely that Kristen Wiig will be playing a major role in upcoming episodes of that series.