'13 Reasons Why' Season 2 Details Revealed; Katherine Langford Will Return As Hannah Baker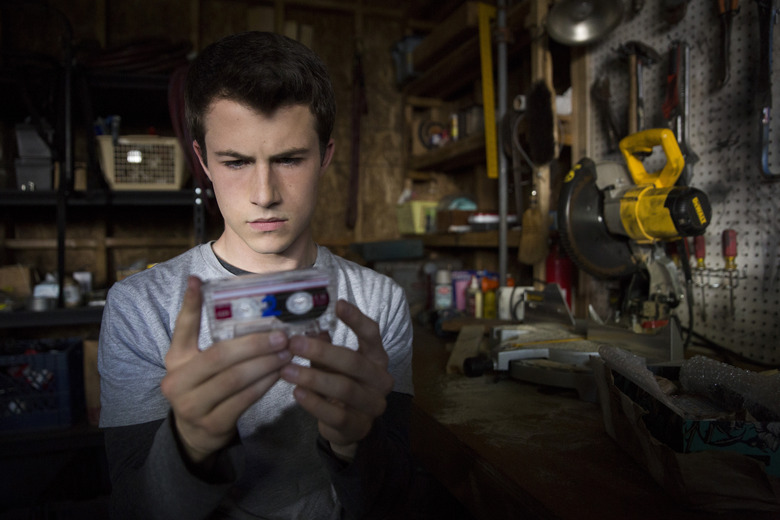 For the past several weeks, 13 Reasons Why's writer's room has been busy working on the acclaimed and controversial drama's second season. The confirmation of a second season only arrived two days ago, and a month after season one became available on Netflix. The series ends where Jay Asher's book finished, but showrunner Bryan Yorkey believes there's far more to the story yet to be told.
Below, Yorkey discusses 13 Reasons Why season 2.
Season two will include multiple timelines and another voice-over, although it won't come from Hannah Baker (Katherine Langford) next time. The show will continue to depict the aftermath of Hannah's death and the events that led to the tradgedy. "Who is responsible, if anyone is? One way we'll explore that question is through the trial and also through all of these kids reflecting on where they are a few months down the road and what other secrets are being uncovered," Yorkey told Entertainment Weekly. "That's going to take us into the past, into Hannah's story."
The showrunner very open with his plans for season 2, which he knew he wanted to make after finishing season one:
We really have characters who, after 13 episodes, are just beginning the process of recovery and the process of coming to terms with what part they might've played in Hannah's death and how Hannah's death will change their lives going forward. I think that there is so much that's fascinating about the way we grieve, the way we recover, the way we learn to take better care of each other. I have heard from a number of people, "Well we heard all her tapes so her story is done." That's leaving aside the fact that for every tape there's another person who has a story, which is the person Hannah mentions on her tape. We saw Hannah's version of events unfold, but there's a lot more to be told also about those characters.
Season one ended with some cliffhangers. According to Yorkey, some of these questions, which probably shouldn't go unanswered, will definitely be revisited in season 2:
All the cliffhangers that we saw at the end of season 1 go back to the initial set of traumas that we're talking about — go back to bullying, go back to Jessica's rape, to Hannah's rape. They're all related, so I would very much like to explore where they all go and to see if there is, as I think there will be, some light for these kids. We're going to continue to tell their stories really honestly. We're going to answer all of the burning questions that people have about [the show]. Is Tyler going to do something? What's going to happen to Alex? Will Bryce be brought to justice? We're going to answer those questions but I think, even more, we're going to continue to look very truthfully and very honestly at what they go through, even when it's painful at times.
Season 2 is going to start a few months after the events of season 1. The tapes are no longer a significant part of the story, but a new "analog technology" will play a role next season. Yorkey adds that as some of the characters "begin to emerge from this very dark time, there's hope and there is some light to be found." That's his intention, anyway, and he knows the dangers in depicting "false hope."
13 Reasons Why will return in 2018.