'The Mummy' Featurette: Hey, Did You Know Tom Cruise Does His Own Stunts?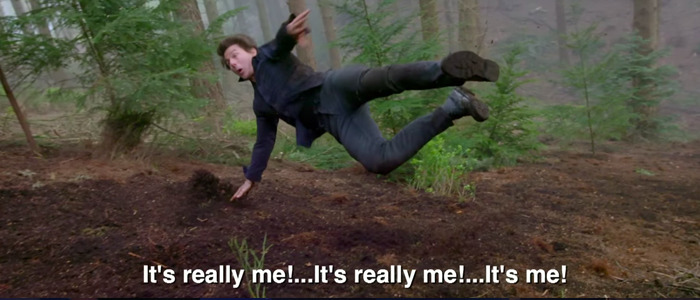 Remember Tom Cruise, one of the stars of Cocktail? I guess he's some kind of hotshot action star now, and apparently – get this – he does a lot of his own stunts. How about that?
I kid, I kid. If you've paid even the slightest amount of attention to mainstream American filmmaking over the past decade, you've likely seen tons of stories about Cruise hanging from the wing of an airplane as it took off or being strapped to the outside of the world's tallest building. To the delight of audiences everywhere, he's reclaimed his reputation from that couch-jumping incident and rebranded himself as the guy who does big stunts for real. That tradition continues with his next action flick, The Mummy, which comes out next month. We've already seen him do some zero gravity moves in an airplane, but now there's a whole new featurette dedicated to Cruise's stunt prowess. Check out The Mummy featurette below.
The Mummy featurette
At this point, these videos are starting to feel less like marketing materials for the movie and more like advertising for Cruise himself. Listen to the way people talk about him here: it's reverent, almost religious in nature. "He lights the way for us all," says co-star Annabelle Wallis.
The thing is, from everything I've heard about Cruise, that kind of praise is deserved. Unlike a lot of other A-list stars, he's consistently described as one of the most dedicated, committed actors working today, and he always goes the extra mile to improve whatever he's working on. I'm not exactly thrilled about seeing a new Mummy movie, but I'm always excited to see a new Tom Cruise movie.
The Mummy will be awakened on June 9, 2017.
Tom Cruise headlines a spectacular, all-new cinematic version of the legend that has fascinated cultures all over the world since the dawn of civilization: The Mummy.
Thought safely entombed in a tomb deep beneath the unforgiving desert, an ancient princess (Sofia Boutella of Kingsman: The Secret Service and Star Trek Beyond) whose destiny was unjustly taken from her is awakened in our current day, bringing with her malevolence grown over millennia and terrors that defy human comprehension.
From the sweeping sands of the Middle East through hidden labyrinths under modern-day London, The Mummy brings a surprising intensity and balance of wonder and thrills in an imaginative new take that ushers in a new world of gods and monsters.