David Lynch Is No Longer Directing Movies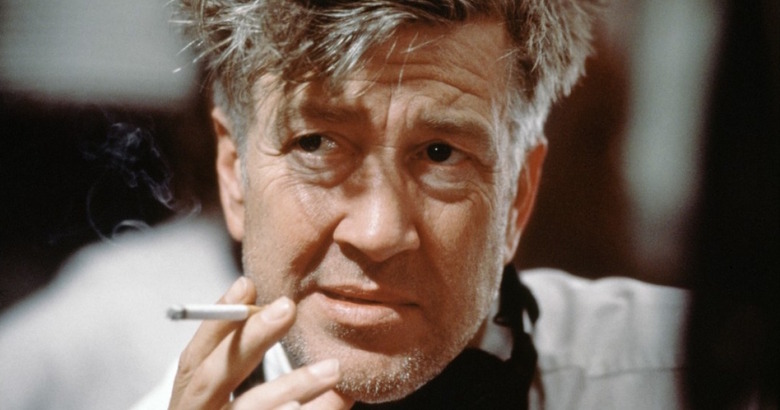 David Lynch, who was once dubbed "the most important filmmaker of the current era," is throwing in the towel for movie-making.
Lynch confirmed that his last feature film will be 2006's Inland Empire, which starred Laura Dern as an actress who loses grip with reality after she starts to inhabit her characters. Though he's now back to working in television with the upcoming revival of his cult classic Twin Peaks, it's yet to be seen whether Lynch will make a permanent move to television like many other influential mid-budget filmmakers.
In an interview with the Sydney Morning Herald, a seemingly discouraged Lynch reflected on the state of the movie industry, and came to the conclusion that he would not make another feature film.
"Things changed a lot. So many films were not doing well at the box office even though they might have been great films and the things that were doing well at the box office weren't the things that I would want to do."
He may be setting his sights on television, earlier describing his Twin Peaks revival as an "18-hour film" (which premieres on Showtime May 21, 2017). He wouldn't be the first filmmaker to do so either, with director Steven Soderbergh, who took a break from filmmaking to make TV shows like Godless and the now-cancelled The Knick, and Jane Campion (The Pianist) who spearheaded Top of the Lake.
TV has been eagerly accept prestigious filmmakers jaded with the movie industry, giving big names like Woody Allen their own Amazon series, or courting David Fincher or Barry Jenkins to direct episodes or entire seasons.
But the diaspora of directors from the movie industry is indicative of a larger problem: the disappearance of the mid-budget movie, as blockbusters and indie films become more prevalent. Auteur directors who don't have studio financing or don't want to shoot low-budget films find it harder to make the movies they want to make.
James Gray, director of The Lost City of Z, painted a sobering picture of the state of independent filmmaking, saying that even when he gets acclaim, he struggles to pay his bills.
"The whole reason for this is exactly what we were talking about, where the middle is gone. So now you have franchises, and you have, 'I made a movie on my iPhone.' This is the economic system in a nutshell, right? Five directors make Marvel, and then there's the rest of us who are trying to scrounge around to find the money to make films."
Lynch, despite his successes and legacy as a filmmaker  — Mulholland Drive is probably one of the greatest movies of all time — seems to be suffering from the same fate of the mid-budget director. Not willing to sacrifice his creative control for blockbusters and not willing to sacrifice quality to make a low-budget film, he's been left with only one option: to quit.