A 'Gambit' Movie Is Still In The Works, But Here's Why Doug Liman Bailed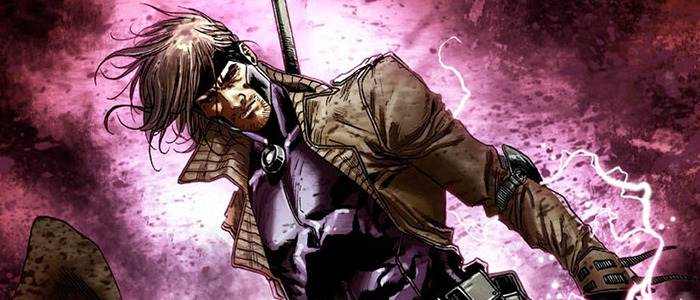 Fox is seemingly in a constant state of tinkering with its cinematic version of the X-Men, and one of the key characters they've been looking to spin off into his own film has been Gambit, the Cajun mutant with the ability to imbue objects with a powerful explosive charge. The studio has experienced a number of start and stops with a Gambit solo movie over the years, and they've been having a hell of a time finding a director to stick to the project long enough to bring it to life.
Doug Liman, the man who directed The Bourne Identity, was once in the director's chair for a Gambit movie, but thanks to a new interview, we now know why he ultimately walked away from it.
Liman, who left the Gambit movie when Fox removed it from the studio's release calendar last year, spoke with We Got This Covered and explained why he bailed on the superhero film:
"I look for a personal connection to the movies I make and it may not be immediately obvious. You know, like what's my connection to Jason Bourne? I have a deeply personal connection to that movie because it's all about Iran-Contra and my father ran the investigations into Iran-Contra. In every story I have a personal connection. The Wall, you'd be like what could this filmmaker from New York possibly have in common with these two soldiers pinned down in Iraq? But The Wall is really about perseverance. It's about picking yourself up and you just keep going and that's something I have firsthand experience with. Not in war but in other aspects of life. With Gambit, I just never found that personal way in. Sometimes it happens, sometimes it doesn't."
Liman sounds like a man of principle, which is nice to hear in an industry that's often bereft of them. We know he'll be keeping busy with the Edge of Tomorrow sequel (which just received a truly insane title), and I think any true Gambit fan would much rather he tap out early than to create a Gambit movie that lacks the passion of a personal connection. And since the film is apparently still happening, hopefully someone else will be able to step in and do the character justice.
My introduction to Marvel characters wasn't in the pages of comic books, but with Fox's popular animated shows that were a staple of the Saturday morning cartoon block in the '90s. Spider-Man: The Animated Series was a favorite, but just as formative in my early geek days was X-Men, which dealt with some pretty heavy subject matter for a kids' series right from the start. (Remember Morph? He was killed during the two-part pilot.) Those who grew up watching that show have a special affection for the quick-witted card thrower who, from my understanding, was a far cooler character on the show than he was in the comics around that time.
The only time Gambit has ever been seen in live-action was in the dreadful X-Men Origins: Wolverine, as played by Taylor Kitsch. Magic Mike star Channing Tatum remains attached to don the trench coat in the new movie, but as of right now, there's no one to steer the ship. Fox is clearly still prioritizing X-Men movies at the studio, so here's hoping they find the right person to direct this one and make it worth the wait. No pressure or anything.
Who would you like to see direct a Gambit movie?