Michael Giacchino Returns For 'Incredibles 2', But Will He Reteam With Matt Reeves For 'The Batman'?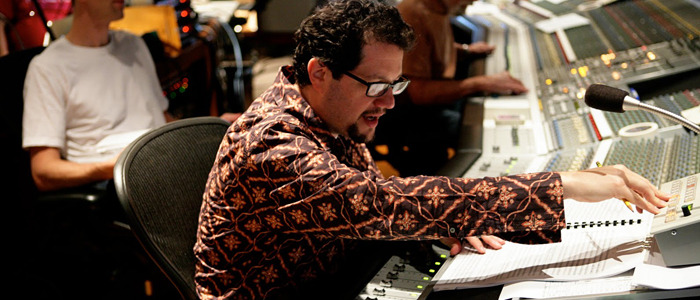 Good news, Pixar fans: the studio's favorite composer, Michael Giacchino, is coming back to provide the score for Brad Bird's highly-anticipated sequel The Incredibles 2. Meanwhile, the intriguing possibility has also arisen that Giacchino (Star Trek, Up, Ratatouille) might reteam with his War for the Planet of the Apes director Matt Reeves and score The Batman.
First up: some quick proof that The Incredibles 2 is finally happening after all these years:
i2-ing at Pixar... pic.twitter.com/8rOaDxOmlx

— Michael Giacchino (@m_giacchino) May 4, 2017
It's not too much of a surprise that he's returning to that franchise, since he provided the music the first time around. Check out this cool behind-the-scenes featurette of Giacchino working on the first Incredibles:
The more fascinating element of this story is the idea that Giacchino, who has done the scores for Marvel Studios films like Doctor Strange and Spider-Man: Homecoming, might jump over to the DCEU and give the Dark Knight a new aural soundscape in The Batman. When asked if he'd be interested in doing the music for a Batman movie by VariantComics (via HeroicHollywood), he responded:
If I had the opportunity, yeah. Depends on who's making it and who's involved, but yeah, I would love to. I love Batman.
I like how he's playing coy about who's making the movie when he clearly knows that Matt Reeves is signed on to tackle it. Giacchino has crafted the scores for both of Reeves' Planet of the Apes films, so there's a good chance the two of them have already spoken about the possibility of collaborating again...though nothing is confirmed at this time.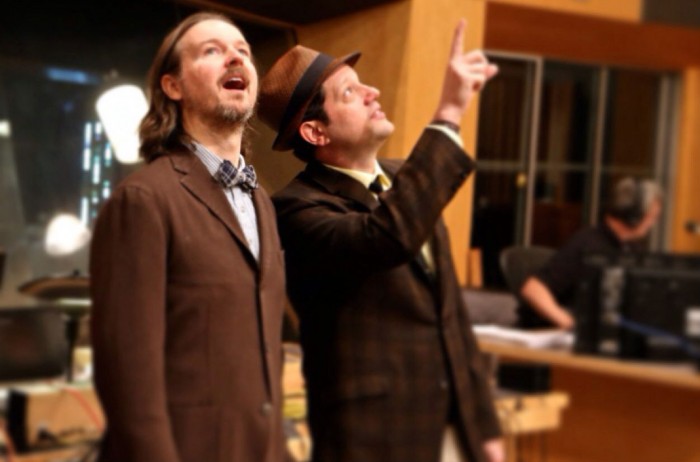 Additionally, Giacchino recently retweeted an interview with Reeves in which the director compared Apes protagonist Caesar to Batman (we covered that here), so that could also be a tiny hint that he's down for a trip to Gotham City. A Giacchino Batman score? Count me in.
For me, the composer's best work of his career is still the score for Lost, and I'm convinced that his resonant, emotional themes and thrilling, breakneck action cues was an essential reason for that show's success. His work made the show feel far more cinematic than anything else on TV at the time, and the idea of him taking a presumably darker turn with The Batman could be an interesting new direction for longtime fans of his work. Frankly, the DCEU should be willing to take all the help it can get right now, and having someone as talented as Giacchino on board to round out the feel of the film might be just what The Batman needs.
What do you think? Looking forward to Giacchino's work on Incredibles 2? Think he'd be a good fit for a Batman score?