'Dunkirk' Trailer: Christopher Nolan Takes Us To World War II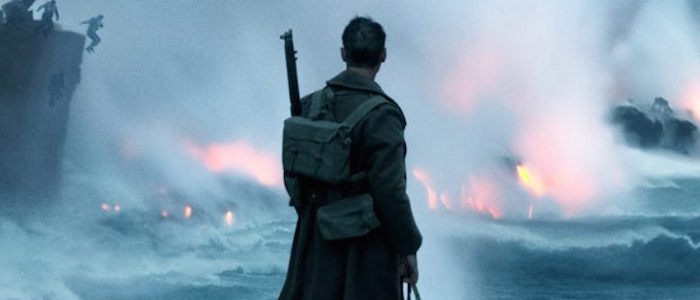 In a summer filled with superheroes, director Christopher Nolan's Dunkirk looks to be offering a more dramatic, sobering respite fro the tights and capes. Of course, this is a dramatic, sobering respite that is also massive in scope, a war movie that looks as practical and down-to-earth as the kinds of epics Hollywood used to release decades ago. It may lack the flash of its summer movie brethren, but Dunkirk is rightfully being positioned as a major event.
The new trailer has arrived, offering another look at this harrowing real life story, which depicts one of the most important engagements in the early years of World War II.
Set in 1940, the film takes place in the aftermath of the Battle of Dunkirk, when Allied forces were defeated by the German army and forced into a defensive position on the French coast. With battle already lost, the British military found itself between a rock and a hard place – if they didn't find a way to move hundreds of thousands of troops to safety, the war would be lost. The result: one of the most impressive and dangerous strategic retreats in history, a choice where running away to fight another day helped win the war.
And through Nolan's lens, this vital event looks appropriately huge:
The cast is a mixture of familiar names and newcomers. Nolan regulars like Tom Hardy and Cillian Muphy are among the ensemble, as as respected thespians like Mark Rylance and Kenneth Branagh. The cast is rounded out James D'Arcy, Fionn Whitehead, and singer Harry Styles (who will hopefully prove to be more than just a pop music sensation).
However, the real draw for many cinephiles will be Nolan himself, who is venturing out of the genre movie realm for the first time in awhile. The director of Batman Begins, The Dark Knight, Inception, The Prestige, and Interstellar has never made a historical epic before, but his attention to detail and love of practical effects certainly make him feel suited for the job. Nolan has defined himself by bringing a sense of reality to the fantastical, so it's about time he applied those sensibilities to a true story.
Dunkirk opens in theaters on July 21, 2017. Like many of Nolan's other movies, there will be many ways to experience the film, including 70mm IMAX presentations in select theaters.