Stephen Colbert Is Staging A Big 'Daily Show' Reunion On 'The Late Show' Next Week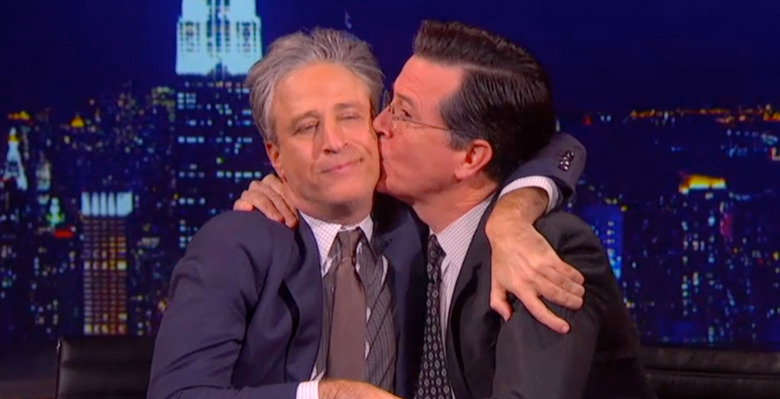 There was a time when the most biting political satire came from the one-two punch of The Daily Show with Jon Stewart and its spin-off, The Colbert Report with Stephen Colbert. But all good things must come to an end. Stephen Colbert ended The Colbert Report to pursue his dream of hosting The Late Show after David Letterman retired from the program, and shortly thereafter, Jon Stewart decided it was time for him to move on to other things as well. Since then, Colbert and Stewart have had some brief, public reunions, but those were nothing like The Daily Show reunion that's coming to The Late Show next week.
Find out who is stopping by The Late Show for The Daily Show reunion!
CBS has announced that the May 9 episode of The Late Show will have Stephen Colbert bringing in a bunch of his old colleagues from The Daily Show. Of course Jon Stewart will be there, but he's stopped by the show several times before. Once he told the media to get their groove back, and another time before that he appeared from under Colbert's desk (as seen in that clip above). But this time, he'll also be joined by other correspondents from The Daily Show, some of which have gone on to have their own shows elsewhere.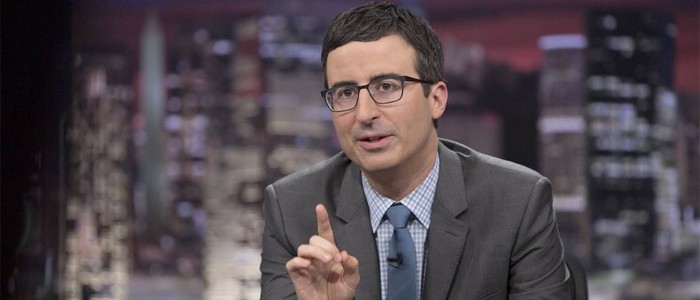 First, there's breakout correspondent John Oliver, who has become the new king of political satire and hilarious news commentary with his show Last Week Tonight on HBO. John Oliver was a popular stand-up act during his time at The Daily Show, even having his own New York City-based showcase show that aired on Comedy Central. But everyone saw the potential John Oliver had for his own show when he took over The Daily Show for one summer while Jon Stewart was off directing the movie Rosewater, and now he's at the top of his game.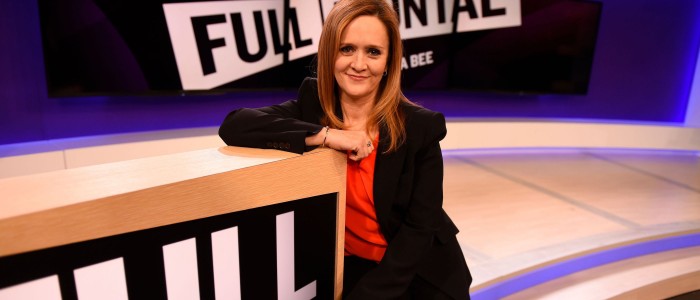 Stephen Colbert will also welcome Samantha Bee, who has become a breath of fresh air among the male dominated late night TV circuit. The comedian struck a deal over at TBS to have her own show called Full Frontal With Samantha Bee, and she's become another great resource for skewering the current political climate, perhaps most famously, and quite legitimately putting forth the idea that Donald Trump might be somewhat illiterate.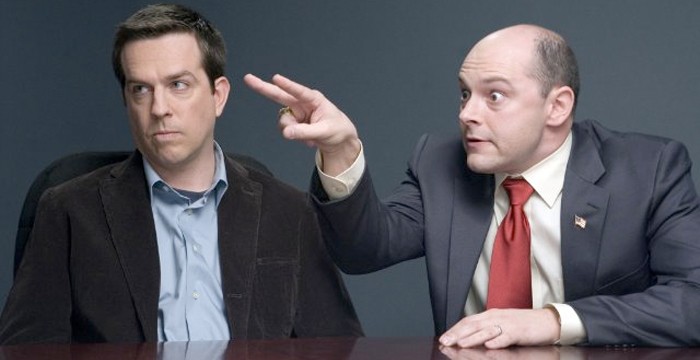 In addition, Ed Helms and Rob Corddry will be stopping by the show. Neither went on to host their own shows after The Daily Show, but they've both become big comedy stars in film and television. Ed Helms is best known for starring in The Hangover franchise and The Office while Rob Corddry has appeared in countless movies and TV shows, though he's probably most recognized as starring in the HBO show Ballers and the Hot Tub Time Machine movies. Plus, both appeared in Harold and Kumar Go to Guantanamo Bay, seen above.
So what are all these people doing coming to The Late Show? Details are extremely vague only saying they'll be having "a special night of comedy and conversation." Considering all the fresh hell that comes out of Washington DC each week with an orange bag of expired Play-Doh as our president, I'm sure they'll have plenty to talk about. It's just a shame that they couldn't also get Jason Jones and Steve Carell to take part in the fun as well.
The Daily Show reunion on The Late Show will happen on May 9 at 11:35pm ET /10:35pm CT.