Star Wars Bits: Leia Vs. Snoke In 'The Last Jedi', J.J. Abrams On Shrinking Theatrical Windows, And More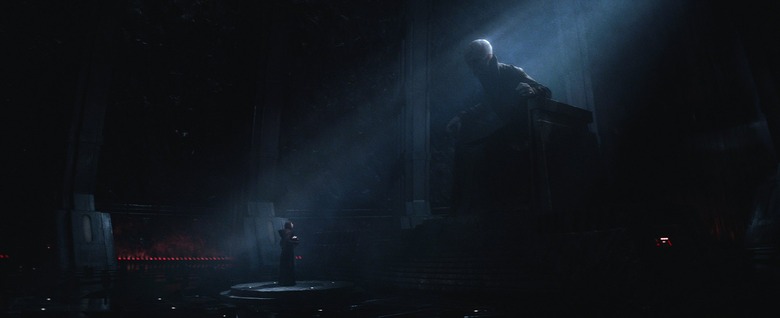 In this edition of Star Wars Bits:
Interviews with Star Wars: The Last Jedi stars Daisy Ridley, John Boyega, and Kelly Marie Tran
The Last Jedi may feature a confrontation between Leia and Snoke
Download a cancelled Star Wars first person shooter
Disney Stores are planning special events for May the Fourth
J.J. Abrams talks about shrinking theatrical release windows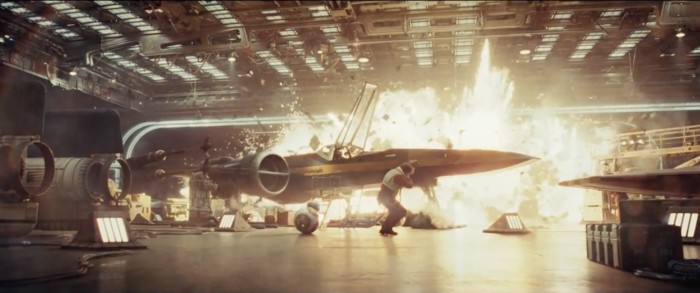 Let's kick this off with some news about Star Wars: The Last Jedi. InsideTheMagic brings word that Nokia teamed up with Lucasfilm and shot behind-the-scenes footage on the sets of The Last Jedi with a proprietary virtual reality camera, and as we approach the film's release later this year, selections of that footage will be released to the general public for viewing on our own VR devices.
Sounds like a cheap way to give fans the experience of their own set visit, and I wouldn't be surprised if this becomes the norm for every major blockbuster release as the rise of VR continues.
Steele Saunders of the Steele Wars podcast spoke with several members of the film's cast at Star Wars Celebration. First up: Daisy Ridley, who reveals a bit of a meta connection between her own journey and the one Rey goes on in the movie.
Next: John Boyega, who confirmed that Finn does indeed make it out of The Last Jedi alive. (Whew!)
And finally, here's a quick chat with newcomer Kelly Marie Tran, who plays a new Star Wars character named Rose. She seems really sweet.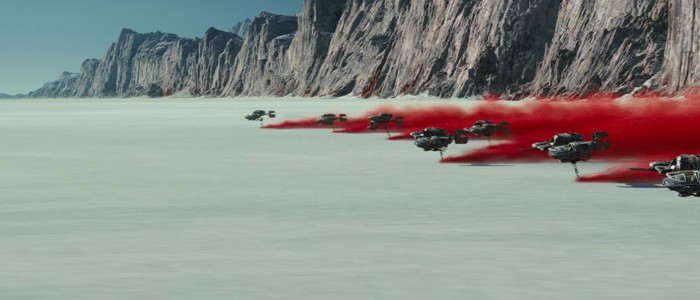 If you're afraid of The Last Jedi spoilers, skip this and the next item on the list. Still with me? Giddy up.
MakingStarWars reports that there are space horses in the new film. Don't get too excited, though: that may be a bit of a misnomer. The horse-like creatures, which are apparently called "falthiers" in the film, don't fly through outer space, but instead serve as the equivalent of race horses on Canto Bight, the film's casino planet. The falthiers are described as a mixture of a Tauntaun and Falcor from The NeverEnding Story. You can read more about a scene involving these beasts and couple of our heroes at the link.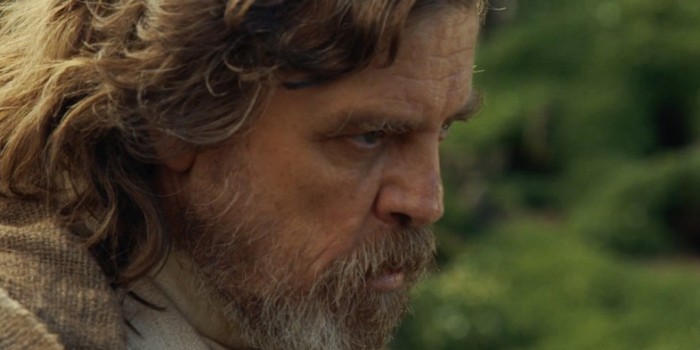 Once again, potential spoilers for The Last Jedi lie ahead in this entry. Brave them if you dare.
MakingStarWars has been able to piece together some information about small aliens native to Ahch-To that are called "porgs."
They're a part of the ecosystem of the planet and are sacred creatures from the sound of things around the set last year. Luke Skywalker seems to care for the creatures and there is a connection between the creatures of the planet and the Force. There are moments where Chewbacca and Artoo-Detoo interact with and care for them.
If you're interested in what these little guys look like, head over there and get a look at a sketch that might approximate their final appearance.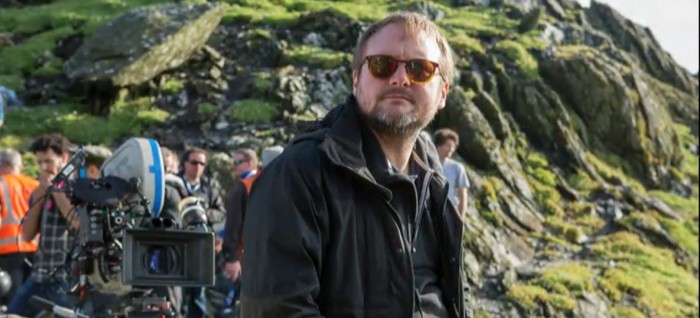 If you happen to see Guardians of the Galaxy Vol. 2 in a true 70mm IMAX theater, StarWarsNewsNet says you'll also be treated to the IMAX premiere of The Last Jedi trailer that was released during Celebration. It doesn't sound like there will be any new footage, but writer/director Rian Johnson filmed "key sequences" with actual IMAX cameras, so it should be a nice taste of the scope of what we'll see in December.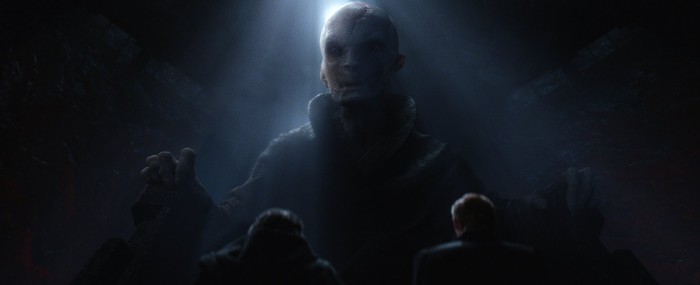 According to a wildly unorganized (and truly painful to watch) video from Nerdist, the hosts manage to stumble their way through announcing a rumor that The Last Jedi opens with a meeting between Supreme Leader Snoke and a captured General Leia. Leia reportedly gets into a shouting match with the mysterious villain.
I have my doubts about the veracity of this claim, especially since we know that the movie is supposed to pick up exactly where The Force Awakens left off, with Rey offering Luke Skywalker his lightsaber back. We'll see how it all plays out, but I'm extremely skeptical about this one.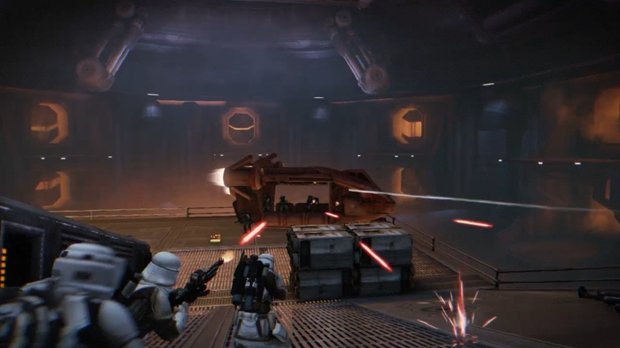 Transitioning away from The Last Jedi, CinemaBlend says that a cancelled Star Wars first person shooter video game is now available for fans to download. Sounds cool, right? Yeah, about that...
This sounds like a fan build of Star Wars: First Assault, and not only will you need a modded Xbox 360 in order to play it, you have to download it "from the usual sources offering peer-to-peer file sharing." (So, pirate it?) Then, once you've jumped through that hoop, you'll have the honor of playing through "some of the levels and content featured in the unfinished copy" of the game – which, by the way, don't include any enemy NPCs and the multiplayer aspect remains unfinished.
Why would anyone want to do this? ¯\_(?)_/¯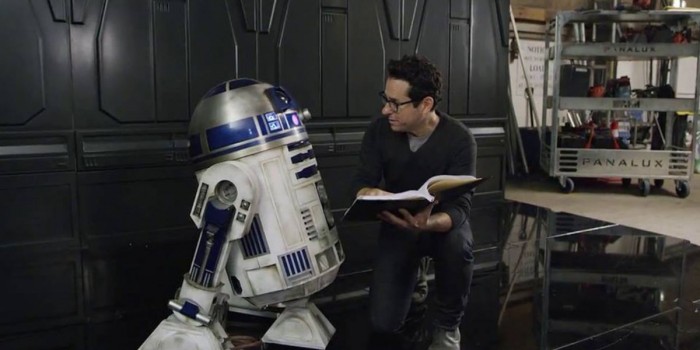 The Force Awakens director J.J. Abrams may be in some hot water in certain circles after his recent comments about shrinking theatrical release windows. Variety reports that the filmmaker said it was "inevitable" that new movies would be available at home for a premium price. Theater owners beg to differ, and I imagine they'll fight tooth and nail to make sure that doesn't happen any time soon. Read his full comments here.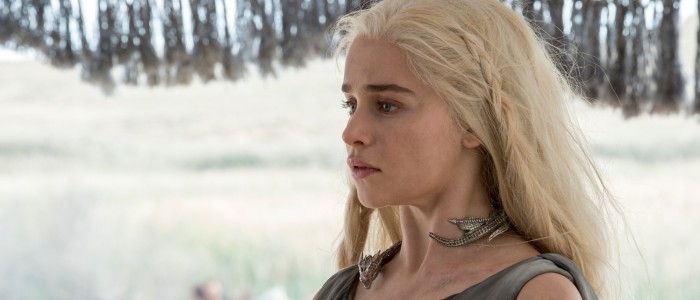 Game of Thrones star Emilia Clarke, who also has a major role in the young Han Solo spin-off film, spoke with the Los Angeles Daily News about the level of secrecy Lucasfilm is employing for the movie.
"I genuinely can't tell you anything other than Alden [Ehrenreich] is magnificent, and it's a delight to do something on that level with really cool actors and nice people. But it's even scarier talking about [Han Solo] than Game of Thrones."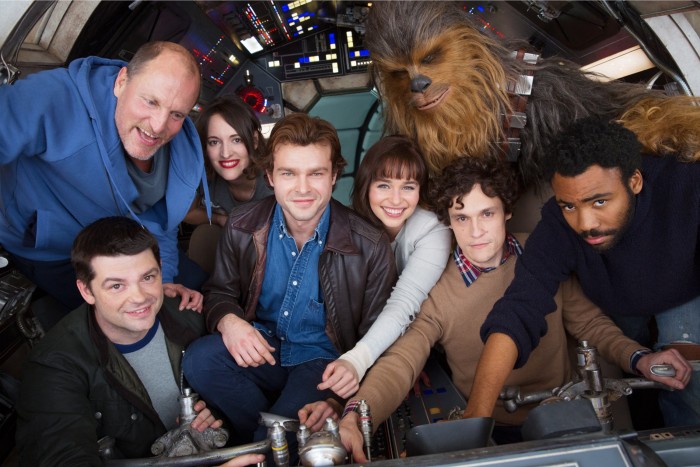 Speaking of Han Solo, filming on the movie is already underway, but StarWarsNewsNet says it's gearing up to move to one of the Canary Islands to continue shooting later this month. Set photos reveal camps being set up in a desert-type environment (ooh, a desert, we've never seen one of those before in a Star Wars movie!). There's a beach in the background of one of the shots, leading to speculation that the production could be using different areas of the island's natural landscape to stand in for multiple locations in the movie. Please, for the love of God, no more deserts.
Star Wars Day, aka May the Fourth, is nearly upon us, and StarWars.com brings word of a few celebrations at Disney Stores that fans can partake in if you're looking for a way to celebrate tomorrow. In addition to experiencing games, classes, and interactive storytelling sessions, fans can purchase the following items:
An exclusive BB-8 pin will be released on Star Wars Day, available for $8 with any purchase (regular price is $14.95).
New items coming to Disney Store on Star Wars Day include:
Star Wars T-shirts for the family: Princess Leia tee for women, Darth Vader tee for men, R2-D2 tee for girls, and a Yoda tee for boys.
Star Wars: The Force Awakens – Droid Gift Pack Elite Series Die Cast Action Figure Set
Star Wars Legion 6" Special Edition Vinyl R2-D2 Helmet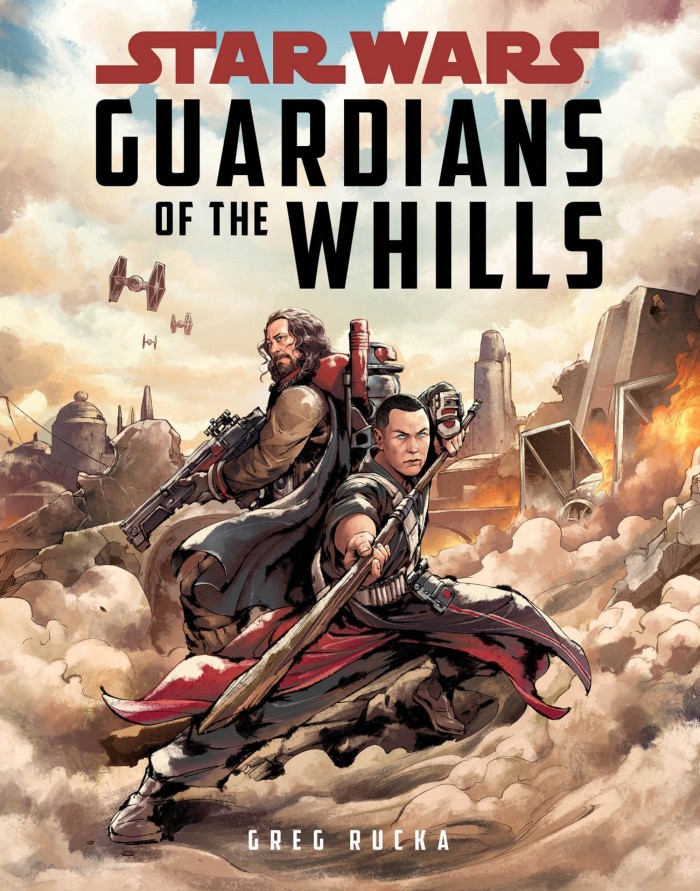 If you loved Chirrut Imwe and Baze Malbus in Rogue One and were sad that their story ended in that movie, I have good news: their story isn't quite finished after all. No, they didn't miraculously survive the events of the film, but they live again in a new prequel novel from author Greg Rucka called Star Wars: Guardians of the Whills. The book is available now, and EW has an excerpts if you're looking to revisit the duo in the days before the events of Rogue One.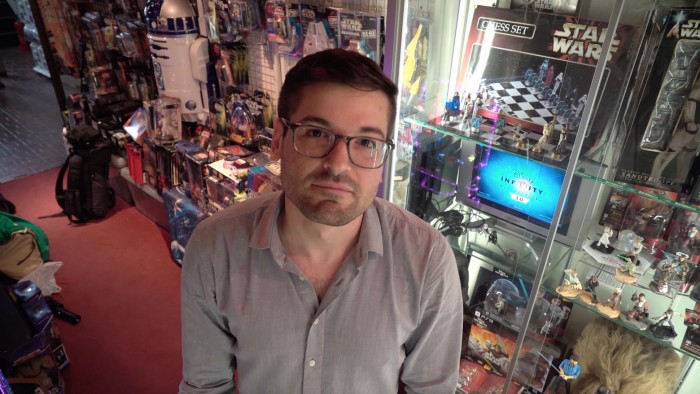 StarWarsUnderworld reports that Disney will be launching a new digital web-series called Science and Star Wars that "explores, explains and demonstrates the parallels between the sci-fi film and the real-world scientific discoveries the saga has helped to inspire." Anthony Carboni, the current host of The Star Wars Show, will be hosting this one as well. Great – as if we didn't already have enough fun stuff to watch, Disney's gotta throw another one on the pile. Thanks a lot!
And finally, to wrap up this edition, InsideTheMagic points us to a 4k 360 degree recreation of the original Star Tours ride. I remember getting sick on this thing when I was a kid, but it's a lot easier to handle without being jostled around by those pistons and pneumatics under the floor. Enjoy your trip down memory lane...