Extended 'Wonder Woman' TV Spot Showcases Even More Spectacular Action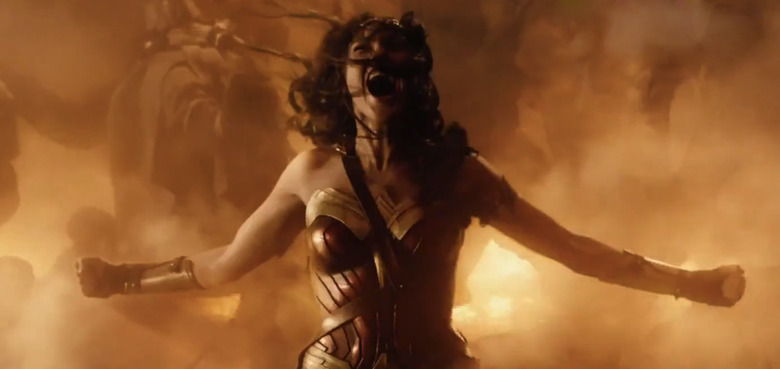 For everyone who thought Warner Bros. wasn't doing enough to promote Wonder Woman with a little more than a month before the film hits theaters, the studio is making them put their foot in their mouth. Not only did Vanity Fair learn that the studio had already spent more on marketing (and not just on trailers and TV spots) than Suicide Squad did with the same window of time until release, but a slew of new TV spots have unleashed some incredible footage recently.
Now, another Wonder Woman TV spot shows off even more spectacular action from the movie. Watch it below!
Before the badass TV spot, Warner Bros. UK released this for audiences who may not know Wonder Woman well:
The footage in this tease is just a condensed version of what was show in the most recent theatrical trailer, so it's nothing to get excited about unless you're just happy to see it again. On the other hand, the new Wonder Woman TV spot below is chock full of some awesome new shots:
The fight sequences with Wonder Woman taking on soldiers in World War II look like they're going to have some amazing choreography, perhaps the best action we've seen in the DC Extended Universe so far. In addition, there are some hints of the escalation of danger as there is a shot of Diana Prince absorbing a huge blast of energy into her shield, presumably coming from Ares once he's been revealed. Otherwise, I'm most curious as to what's going on in that moment where it appears Wonder Woman is surrounded by flames. Though there appears to be something else surrounding her in the obscured orange background.
If that's not enough for you, here's a brand new Wonder Woman poster too: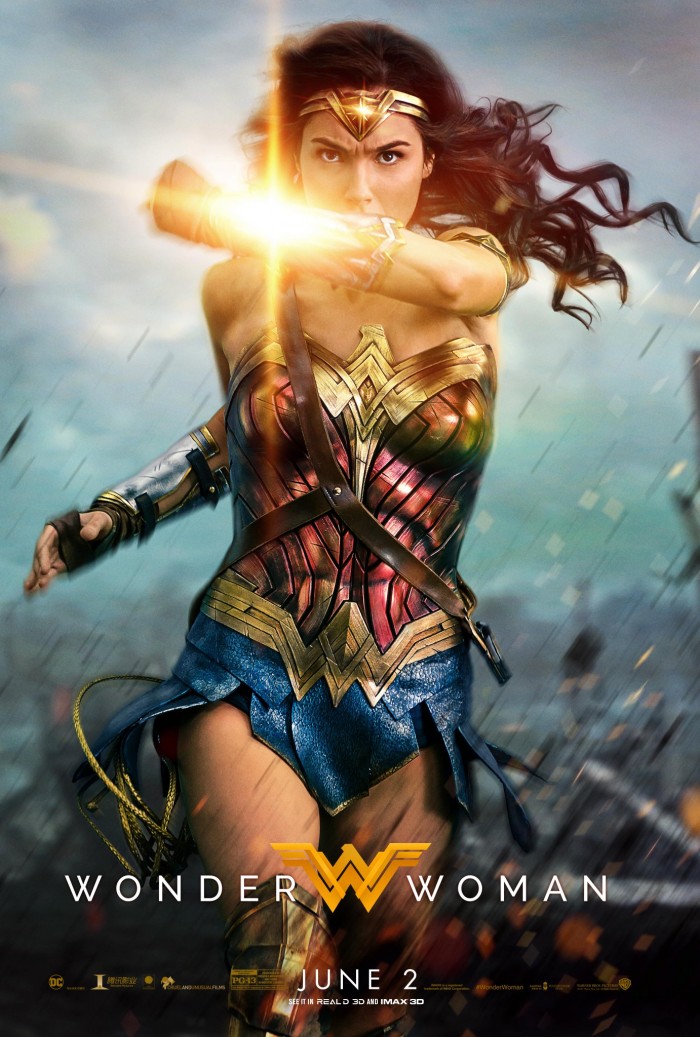 Wonder Woman hits movie theaters around the world next summer when Gal Gadot returns as the title character in the epic action adventure from director Patty Jenkins. Before she was Wonder Woman, she was Diana, princess of the Amazons, trained to be an unconquerable warrior. Raised on a sheltered island paradise, when an American pilot crashes on their shores and tells of a massive conflict raging in the outside world, Diana leaves her home, convinced she can stop the threat. Fighting alongside man in a war to end all wars, Diana will discover her full powers...and her true destiny.
Wonder Woman arrives on June 2, 2017.