The Best Movies We Saw At The 2017 Tribeca Film Festival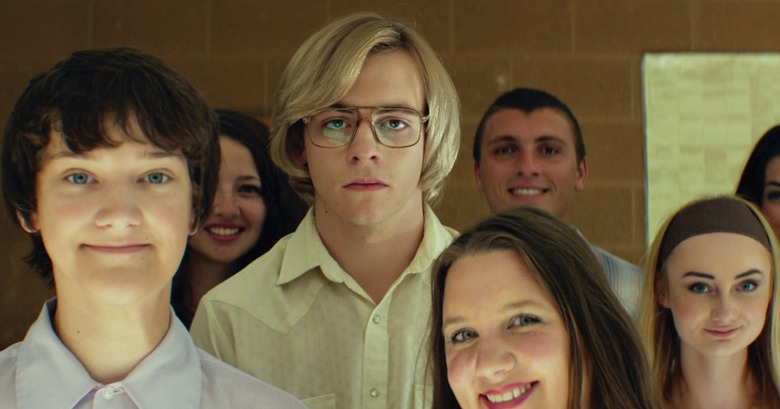 Another Tribeca Film Festival has come and gone, bringing a new slew of films you should look out for. This year's festival was particularly jam-packed, with some incredible special events, including a 25th anniversary screening of Reservoir Dogs (using Quentin Tarantino's personal 35mm copy) and cast panel, talks with industry legends such as Tom Hanks, Kathryn Bigelow and Dustin Hoffman, VR showcases, the premiere of The Handmaid's Tale, and the literal godfather of all events, an all-day screening of The Godfather and The Godfather II with the cast and director Francis Ford Coppola assembled for a 45th anniversary retrospective panel and reunion to close out the festival.
Sandwiched in-between these star-studded events were some truly incredible films which I had the pleasure of screening and discovering during this sleepless stretch of two weeks. Here are the narrative titles that stood out, that shocked me, thrilled me and left me in dumbfounded awe by the end credits. Here are my Best of Tribeca 2017 films!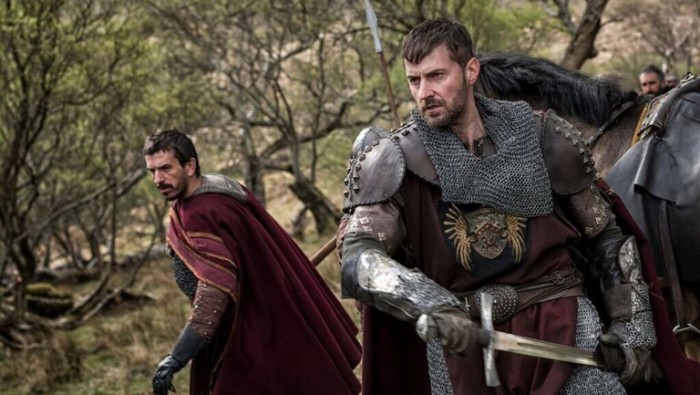 Pilgrimage
On the surface, Pilgrimage is a film about a group of monks attempting to carry a sacred relic to Rome, which might normally sound like a dull affair, except this period-piece also stars Tom Holland, Jon Bernthal and Richard Armitage, turning into a rugged road movie with hints of Silence as well as Game of Thrones. When a Cistercian monk (Stanley Webber) shows up at a remote Irish coastal monastery, he brings an order from the Pope: the monastery's mysterious relic must be transported despite the immense danger. Diarmuid (Holland), a young novice joins the group of older monks as well as The Mute (Bernthal), a mysterious man who assists with hard labor at the monastery as a means of penance.
The Irish countryside is filled with danger, filled with bands of warring clans as well as Norman conquerors, like Raymond De Merville (Armitage), who has agreed to accompany the ragtag group, providing them with the security needed for safe passage. But De Merville has his eye on the gilded chest housing the holy relic, curious about the power it's said to wield. And he's also suspicious of the past that The Mute is trying to hide, igniting brutal conflict that will test the limits of young Diarmuid's faith. Chock full of unapologetic violence and a stunning use of the rugged scenery, including a tense cat-and-mouse hunt in dense swamp fog, Pilgrimage is a stunning film worth keeping an eye out for.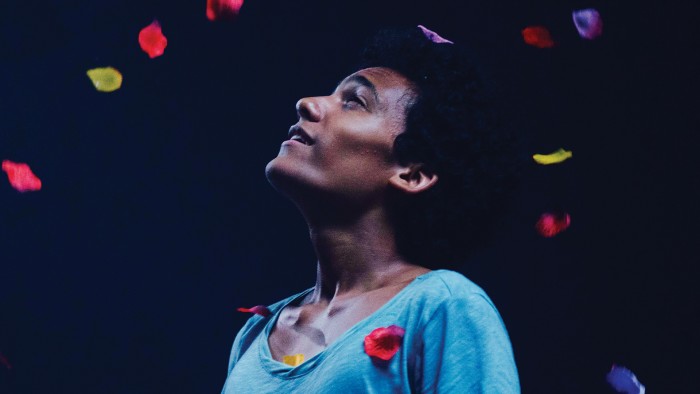 Saturday Church
Admittedly, I'm not one for musicals, but Saturday Church is more of a coming-of-age story with occasional musical interludes sparingly sprinkled throughout. Ulysses (Luka Kain) is a teenage boy dealing with the recent death of his father as well as understanding and accepting his own burgeoning sexuality. Ulysses likes trying on his mother's high heels and steals panty hose to wear under his jeans, behavior which perplexes and outrages his mother, Amara (Margot Bingham), who tells him to be normal. Due to a chaotic work schedule, Amara leaves Ulysses and his younger brother under the after school care of Aunt Rose (Regina Taylor), who zeroes in on Ulysses.
As a means of escaping his stifling household, Ulysses flees to the West Village, where he meets and falls in with a group of gay and transgender teens who take him under their wing. They introduce Ulysses to Saturday Church, an outreach program for at-risk LGBTQ teens and finally Ulysses begins to discover the joy in his identity — which sets him at odds with Aunt Rose back home. Saturday Church is a beautiful, heartfelt look at the struggle for acceptance and the beauty of queer love that centers the LGBTQ community of color. When the songs creep into the film, they can feel jarring at times, but only because the narrative is so engrossing you almost forget that there's an musical element to it. But the songs pack a punch, allowing them to feel important rather than a distraction and making Saturday Church feel like so much more than just a musical.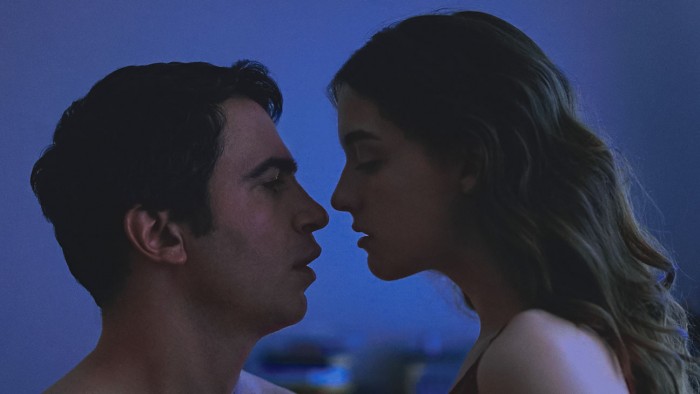 Blame
One of the breakouts of this year's Tribeca Film Festival comes courtesy of Quinn Shephard, the 22-year-old writer, director, producer, editor and star of Blame. A twisted look at high school life under the lens of Arthur Miller's The Crucible, Blame follows Abigail (Shephard) upon her return to school after an undisclosed incident lands her briefly in a mental hospital. In drama class, Abigail bumps heads with Melissa (Nadia Alexander) when she is chosen by their new, handsome substitute teacher, Jeremy (Chris Messina) for the lead role in The Crucible.
Meanwhile, Melissa escapes an unstable home life by acting out at school, cutting class to hook up with her best friend's crush, and manipulating everyone around her as a means to get what she wants, even if she isn't entirely sure what that is. As the year progresses, Jeremy and Abigail grow dangerously close, infuriating Melissa, who begins seeking a revenge that will have consequences she could never have imagined. A sharp and stinging look at how high school rumors and jealousy can destroy lives, Blame is an impressive and debut for Shephard and filled with top notch performances by the supporting cast, including Alexander, who won the Best Actress Jury Prize at the festival.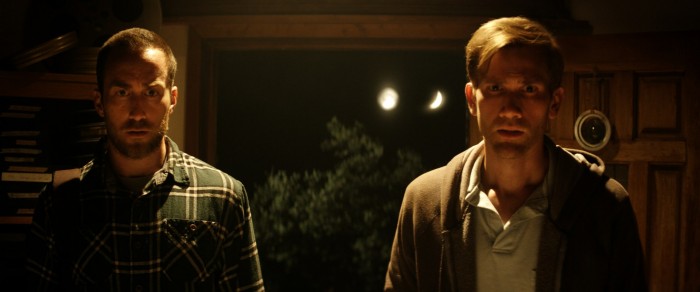 The Endless
As stated in our full-length review, The Endless is one of the best films of the festival and a triumph for directing duo Justin Benson and Aaron Moorhead. The Endless follows two brothers (played by Benson and Moorhead) who return to the cult they once left behind after receiving a strange message from the group. While Aaron is drawn back into his former life, one filled with campfires, home cooked meals and home-brewed beers, Justin remains skeptical, sensing something sinister hidden beneath the group's cheery facade.
Pretty soon, weird things begin to happen, including the appearance of more strange and shocking messages — like the videotape that lured them back to the site in the first place — that begin to make both Justin and Aaron question whether or not the cult beliefs that they had shunned were actually more prescient than they imagined. Suffused with eerie tension, gorgeous cinematography and sharp banter between Benson and Moorhead, The Endless is sure to be a crowd-pleasing favorite.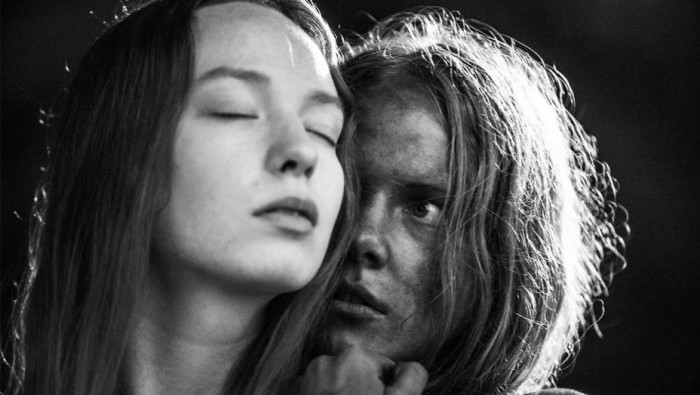 November
November likely won't be for everyone, but the black-and-white film is steeped in Estonian folklore and elements of fantasy, such as werewolves and witches, turning into a dark fairy tale that would make the Grimm Brothers proud. Set in 19th century Estonia, November focuses on Liina, a peasant girl with an unrequited love for Hans, who instead aspires to win the heart of the baron's beautiful daughter. Desperate to win his affection, Liina turns to witchcraft, first turning herself into a wolf to spend nights with Hans and eventually selling her family's ancestral silver to buy one of the baroness' gowns to deceive him.
In the meantime, Hans has crafted a kratt, a trinket made from old tools and animal bones that is brought to life by the Devil. Hans turns to the kratt for help wooing the baroness but this enchantment comes with a price forged in blood and soon the Devil comes calling for what Hans has promised. Filled with stunning cinematography, November recalls the work of Ingmar Bergman and the fantastical elements of Andrei Tarkovsky's films, rewarding viewers with a delicious and immersive slice of Estonian magic.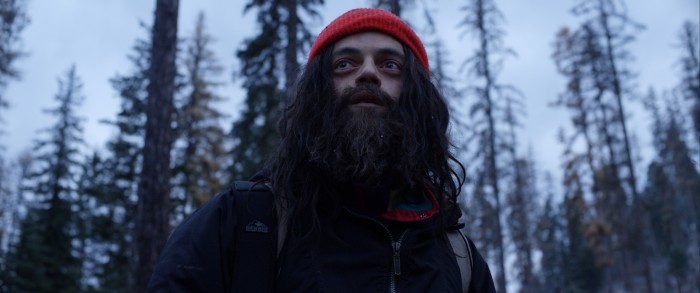 Buster's Mal Heart 
Fans of Mr. Robot's Rami Malek will definitely devour Buster's Mal Heart, a twisting and intersecting narrative where nothing is quite what it seems. The film opens with Malek being chased through the mountains by rangers before flashing to a new story, where Malek is a family man struggling to make ends meet in Montana. Working a grueling night-shift at a quiet hotel and living with his oppressive in-laws, he dreams of something better for his family. But it seems there are secrets in his past and our story keeps switching between two narratives, the family man and Buster the outlaw, a mountain man who breaks into luxury vacation homes to squat during the holidays and it's unclear which comes first in the story.
While working the night shift, Buster comes across a strange man who never gives his name but simply refers to himself as "the last free man," a man completely off of the grid and unknown to authorities. Buster allows the man to stay at the hotel and the two begin working together to rob the rich patrons, until one night when tragedy strikes and the man's secret becomes exposed. To director Sarah Adina Smith's credit, Buster's Mal Heart is able to sustain its twisting plot without ever becoming convoluted and the script seems tailor made for Malek, giving him space to showcase the wide range of his substantial talent.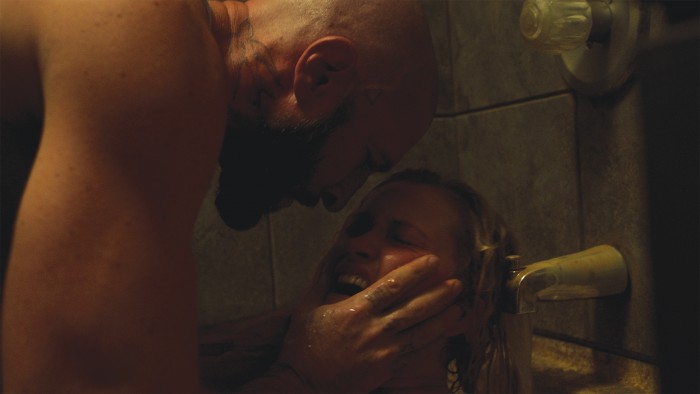 Thumper
One of the strongest films in the festival this year comes courtesy of executive producer Cary Fukunaga and writer/director Jordan Ross, who has crafted this taut crime thriller filled with drugs, poverty and the muddier aspects of morality. Kat is the new girl in a town overrun by meth and drug overdoses. Harboring her own dark secret, Kat falls in with a group of low-level drug dealers and teens who spend their weekends getting drunk in an abandoned parking lot. Kat forms a connection with Beaver, a sweet teen sheltering his younger brother from an abusive home life. For Beaver, drugs don't just provide an escape from a bleak reality, they also provide the income necessary to escape it for good.
But the teens and the town are held captive by Wyatt, a dangerous but charismatic supplier who will do anything to protect his business. As Kat worms her way deeper into the group, she finds herself in direct conflict with a suspicious Wyatt, who threatens to expose her secret and put the lives of everyone she now cares about in serious danger. Featuring two powerhouse performances by Eliza Taylor and Pablo Schreiber, Thumper is a gritty look at the intersections of drugs, violence and poverty that can destroy a community.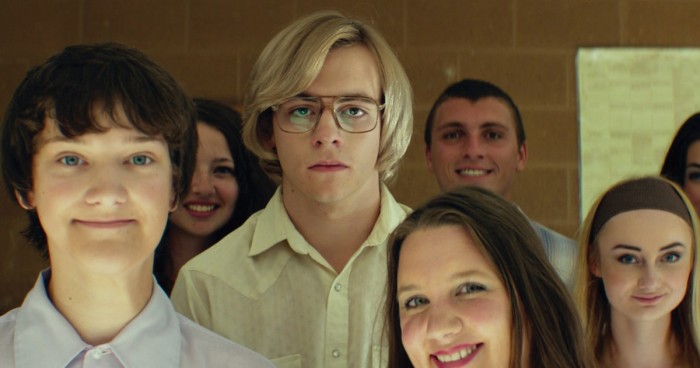 My Friend Dahmer
Fans of the graphic novel won't be disappointed by this film adaptation, which is faithful to Derf Backderf's comic depicting his high school reconnaissance with infamous serial killer Jeffrey Dahmer during the 1970's. As creepy as it is humanizing, My Friend Dahmer looks at the troubled home life, the obsession with road kill, the struggle with homosexuality, and the struggle to connect with classmates that plagued young Dahmer during his last troubled year of high school. Disney star Ross Lynch does a terrific job balancing the darker aspects of Dahmer's personality (mutilating animals, stalking a male jogger with murderous intentions) alongside his more relatable struggles (his parents divorce, his mother's mental instability, being bullied in school).
After throwing an epileptic-like fit in the hallways of school for fun, Dahmer finally finds himself accepted by a group of band geeks, who create The Dahmer Fan Club. But as the year progresses, Dahmer beings drinking heavily and slipping into darker fantasies that begin to splinter him from his newfound friends and into the descent for which he would ultimately become infamous. My Friend Dahmer gives chilling insight into the darker side of humanity and, through the lens of Backderf's memories, reminding audiences that Jeffrey Dahmer was once a very troubled but still somewhat ordinary boy next door.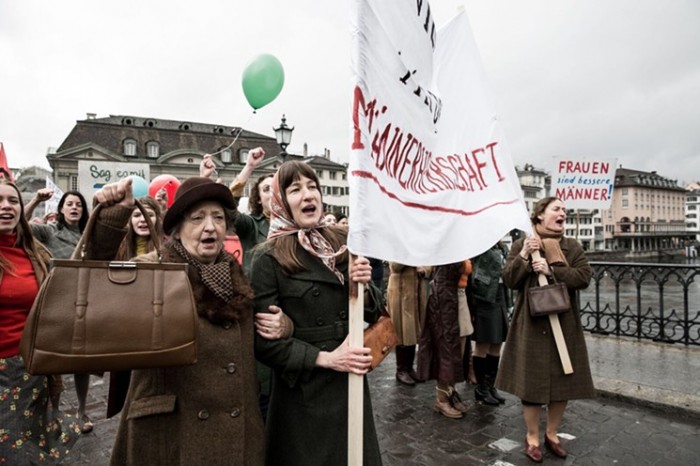 The Divine Order
During the early 1970s, as the rest of the world began undergoing social and sexual revolution, Switzerland remained untouched and frozen in the past. Religious and political leaders referred to "the Divine Order," a Christian belief that the Bible specified that women were to be good homemakers, mothers and wives, resulting in laws that subjugated women, kept them out of politics and denied them voting rights.
In a small Swiss town, Nora (Marie Leuenberger) is a housewife and mother who dreams of returning to work in a travel agency, something stifled by her husband, Hans (Maximilian Simonischek). Teaming up with some women from her village, Nora holds an information session in town to discuss women's suffrage, which goes horribly awry and results in her husband and children being mocked at work and school. Undeterred, Nora rallies the women of the village and organizes a walkout and strike, which eventually helps secure the right to vote in 1971. The Divine Order is a sharp, funny and sometimes devastating look at the struggle to be heard and to live a fully-realized life.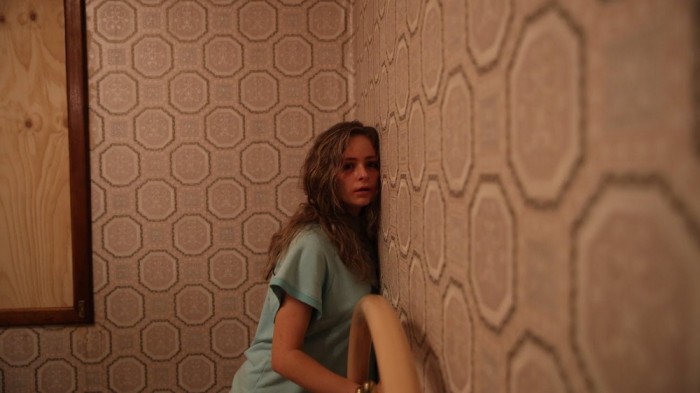 Hounds of Love
One of the most harrowing films to come out of Tribeca this year follows is first-time director Ben Young's devastating look at a young girl being held captive by a serial killer couple. Set in 1980's Perth, Australia, seventeen-year-old Vicki (Ashleigh Cummings) is unhappily bouncing between the homes of her divorced parents, shrugging off classes for time with her boyfriend. When her mother forbids her from going to a party, Vicki sneaks out of the house and accepts a ride from John (Stephen Curry) and Evelyn (Emma Booth), who offer her marijuana at their house up the road.
At the house, Evelyn plies Vicki with a laced drink and the couple soon grab the girl and chain her up in a spare bedroom. Now captive, Evelyn must outsmart her captors and find a way to escape. Honing in on the insecurities in John and Evelyn's twisted relationship, Vicki begins pitting them against each other as a means for survival in this bleak but riveting fictional take on a pair of real-life Aussie serial killers. With gorgeous slow-motion sequences and strong performances from the main cast, Young has established himself as an up and coming filmmaker to watch.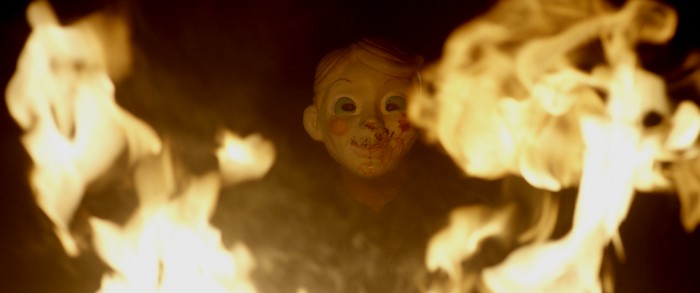 Psychopaths
Fans of Mickey Keating likely won't be disappointed by this hodgepodge of intersecting stories about serial killers running wild on the same bloody evening. When a notorious serial killer (Larry Fessenden) meets the electric chair, he uses his last interview to deliver a chilling prophesy, promising that his execution will unleash a wave of violence and death. From here, the film splinters into loosely connected vignettes featuring many of Keating's regular cast of characters. There's an escaped mental patient (Ashley Bell) who thinks she's Judy Garland in a bloody-soaked version of A Star is Born, there's an enigmatic masked contract killer (Sam Zimmerman) hell-bent on revenge, and there's a seedy strangler (James Landry Hébert) who meets his match in a blonde seductress (Angela Trimbur) who has some secrets of her own.
Like much of Keating's earlier work, Psychopaths is an unapologetic homage to many of the films and directors that inspired him: Halloween, The Town That Dreaded Sundown, Maniac, The Strangers, as well as nods to both Quentin Tarantino, Brian DePalma and David Lynch. Highly stylized but low on a true plot, apart from mayhem, Psychopaths might not be for everyone but it will definitely satisfy horror fans looking for a blood and fun.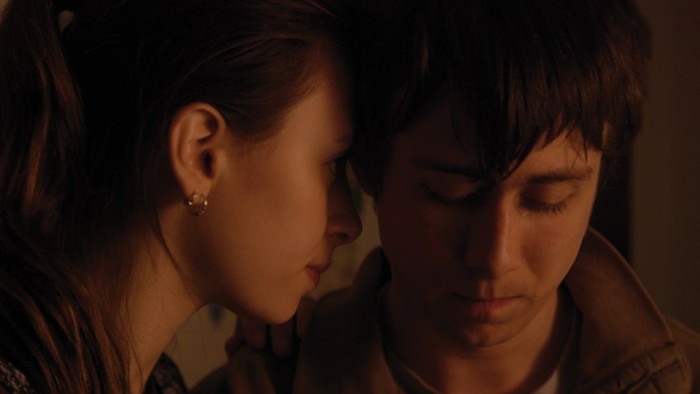 Super Dark Times
At first, Super Dark Times plays like a funny and honest look at adolescence. Best friends Zach (Owen Campbell) and Josh (Charlie Tahan) cruise around on their bikes after school, watch scrambled porn in Zach's basement, and pick out girls in their high school yearbook that they would sleep with. But one afternoon, Josh shows off his older brother's samurai sword and the best friends bring it to the local park, where they begin goofing around with two other boys, cutting milk cartons in half.
But when a freak accident occurs, it leaves Josh and Zach troubled and disturbed, slowly splintering their friendship apart. Zach does his best to return to normal, slowly discovering a mutual attraction to his classmate, Allison (Elizabeth Cappuccino), while Josh begins to behave erratically, causing Zach to question whether he truly knows his friend anymore. With hints of Donnie Darko and Stand by Me, Super Dark Times looks at what happens when the secrets bubbling beneath the surface in our closest friends begin to spill over and change everything once and for all.