'La La Land' Honest Trailer: Sorry, There's Been A Mistake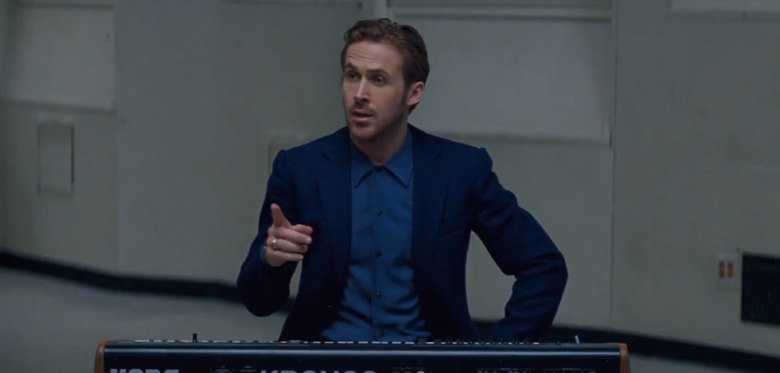 La La Land became the most Oscar nominated film of all time this year, but it made an even bigger splash at the Academy Awards when it was mistakenly given the award for Best Picture when it should have gone to Moonlight. That's something that the folks at Screen Junkies didn't forget when they put together the Honest Trailer for the musical sensation, which takes an interesting twist about three-fourths of the way through and doesn't waste any time leaning into Emma Stone and Ryan Gosling's characters for apparently not knowing how to compromise.
Watch the La La Land Honest Trailer after the jump.
Since Honest Trailers seem obsessed with parodying the songs in movies lately, you just knew La La Land would get the same treatment. But it's made even more amusing this time when Screen Junkies realizes that this week's Honest Trailer was supposed to be for Moonlight instead. What follows is a spoof of the catchy La La Land tune "Another Day of Sun" with lyrics describing the coming of age drama from director Barry Jenkins, as well as paying legitimate respect to the outstanding cast of the real Best Picture winner.
Besides that, o thing that's interesting to note is that between Whiplash and La La Land, it seems like director Damien Chazelle is of the opinion that people can't follow their dreams and have romance in their life. Did Damien Chazelle break someone's heart to follow his dream of filmmaking? Or did someone break Damien Chazelle's heart and inspire him to follow his dreams? Either way, jazz was apparently playing the whole time.