'Baby Driver' TV Spot: Give The People What They Want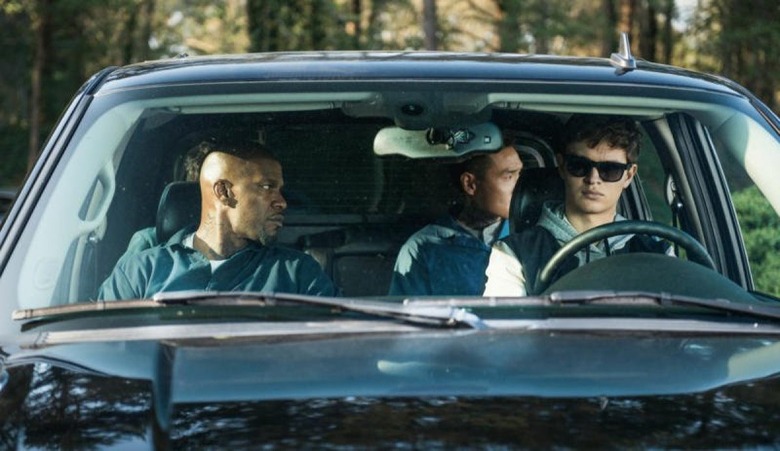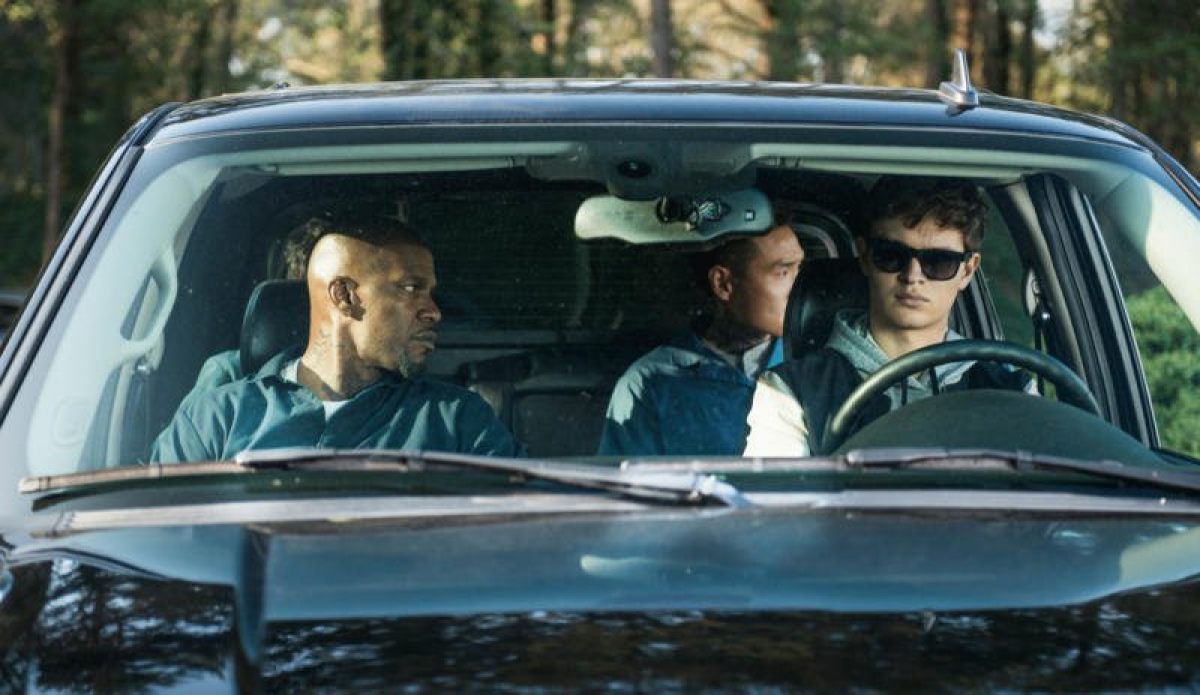 Car chases, crooks, a rocking soundtrack, and Jon Hamm and Kevin Spacey in villainous roles – those are some fine ingredients for a summer movie. Based on the reviews out of SXSW, including our own Jacob Hall's take, Edgar Wright's latest film is as appealing as it sounds. A new Baby Driver TV spot features Spacey, playing Baby's crime boss, reminding his crew (and audiences) that everybody loves a good heist story.
Reservoir Dogs, Point Break, Heat, and other '90s crime films influenced Wright's latest. Baby Driver is a crime thriller, first and foremost, with some comedy and lots of music mixed in. It's a new genre for the filmmaker, who's proven more than a few times he knows how to craft character-driven, kinetic, and hilarious set pieces.
Wright has pitted his heroes against zombies, alien droids, and evil exes, but his new hero, a getaway driver trying to get out of Doc's (Spacey) pocket, faces more grounded opponents. You can see Baby go up against his adversaries in a brand new Mozart-driven Baby Driver TV spot:
Hey! Check out this brand new TV spot for @BabyDriverMovie. Coming your way JUNE 28TH. #MozartInAGoKart pic.twitter.com/58IIcEB1cI

— edgarwright (@edgarwright) May 2, 2017
You've gotta love all the practical action on display in the Baby Driver marketing. Even Baby's foot chase looks like it'll make for a nice breather from huge, CG-heavy action this summer. Jacob wrote in his review Wright relies on practical effects and in-camera action:
Through it all, Wright, cinematographer Bill Pope, and their team of second unit and stunt performers reveal a clear and clever eye for action. There is no obvious car chase CGI to be found here and no stunts that break the laws of physics. There will always be a place for absurd, Fast and Furious-style action, but Baby Driver is reminder that nothing beats watching stunts that are happening in-camera without digital assistance. To provide thrills within the laws of the natural world is something special, especially when the shots are long enough to let us treasure the action onscreen.
It's fair to say Jacob was over the moon about the film, like a lot of other Edgar Wright fans. The response to the crime pic was enthusiastic enough for Universal to bump its release date up to June. Considering no other movie coming out this summer looks like Wright's, maybe that'll help make his original film stand out in a crowded season.
A talented, young getaway driver (Ansel Elgort) relies on the beat of his personal soundtrack to be the best in the game. But after being coerced into working for a crime boss (Kevin Spacey), he must face the music when a doomed heist threatens his life, love and freedom.
Baby Driver opens in theaters June 28.