Guillermo Del Toro's 'The Shape Of Water' Officially Rated R, But It's Not A Horror Movie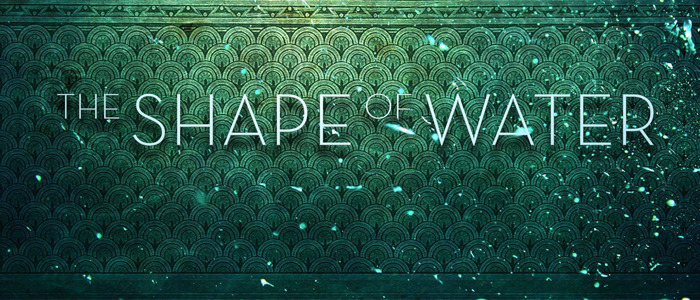 Two years ago, Guillermo del Toro's bold and brilliant Crimson Peak failed to find an audience in theaters, leaving it to attract its inevitable future following in the world of home video. Many wondered if the film's box office failure was due to the marketing selling a straight-up horror movie while the actual film was a stranger, slightly less accessible beast. I still remember attending the film's premiere at Fantastic Fest, where del Toro insisted that he had made a "gothic romance," not a horror movie. He seemed well-aware that the film wasn't being sold correctly.
So it doesn't come as a surprise that del Toro took to Twitter today to clarify that his upcoming film The Shape of Water is not a horror movie...even though it's about a fish monster...and even though it just received an R-rating from the MPAA.
First of all, you really should be follow Guillermo del Toro on Twitter. Like his filmography, his tweets are a mixture of high art and pulp, showcasing his love of all thing beautiful and monstrous. He's also really funny! And he occasionally drops noteworthy news, like explaining that The Shape of Water has been rated R by the Motion Picture Association of America.
So- "R" it is!

— Guillermo del Toro (@RealGDT) May 2, 2017
I like that follow-up tweet because it implies that del Toro is sticking by his movie – there won't be any trims to bring it down to the more box office-friendly PG-13. The movie he shot is the movie we'll get to see and that's the best news possible. After all, why would you hand someone as visionary as del Toro the money to go make a movie and then stand in his way? Let him do this thing!
Anyway, del Toro went on to explain that, despite the restricted rating, his next film is not a horror movie, but a "fable set in early 1960s America."
No. The Shape of Water is NOT a horror movie. It's a bit of a fairy tale story – a fable set in early 1960's America.

— Guillermo del Toro (@RealGDT) May 2, 2017
Although del Toro has made a few straight-up horror movies (including the haunting The Devil's Backbone and the compromised-but-entertaining Mimic), this description certainly applies to much of his work. Films like Crimson Peak, Cronos and Pan's Labyrinth have elements of horror, but they don't set out to startle the audience, instead using unsettling imagery to open the door to big ideas and bigger emotions. Even his two Hellboy movies evoke a spooky fairy tale quality.
Of course, all of this only makes the official synopsis all the more intriguing:
From master story teller Guillermo del Toro comes The Shape of Water – an other-worldly fairy tale set against the backdrop of the Cold War era America circa 1963. In the hidden high-security government laboratory where she works, lonely Elisa (Sally Hawkins) is trapped in a life of silence and isolation. Elisa's life is changed forever when she and co-worker Zelda (Octavia Spencer) discover a secret classified experiment.
The Shape of Water hits theaters on December 8, 2017 and features a jaw-dropping cast that includes Sally Hawkins, Doug Jones, Octavia Spencer, Michael Shannon, Richard Jenkins, and Michael Stuhlbarg