Writers Strike Narrowly Averted After 'Tentative Deal' Is Reached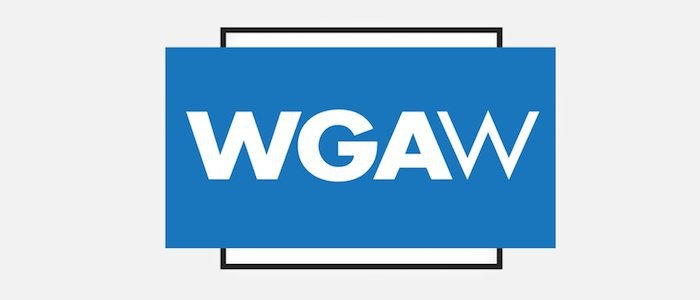 There won't be a writers strike, thanks to a tentative new deal reached by Writers Guild negotiators and representatives from the Association of Motion Picture and Television Producers.
Hollywood (and film and TV viewers) can breathe a sigh of relief, as writers return to work as usual Tuesday, allowing productions to continue uninterrupted. But more importantly, the writers themselves have hopefully earned what they deserve.
The previous contract between the Writers Guild of America and AMPTP expired at midnight Pacific time. Hoping to avoid a strike that would see about 12,000 screenwriters immediately stop working, negotiations continued past the midnight deadline, allowing the two organizations to reach a tentative deal for a three-year contract.
In a statement released at 1:30 a.m. PST, the WGA said:
"The Writers Guilds of America, West and East and the Alliance of Motion Picture and Television Producers have concluded negotiations and have reached a tentative agreement on terms for a new three-year collective bargaining agreement."
The deal still requires ratification from the members of the WGA.
The negotiations centered on concerns over the Writers Guild's ailing healthcare plan, which was nearing the end of its funds (we wrote a primer on everything you need to know). The negotiations began March 13 and last month, the WGA voted to authorize their union to call a strike.
There are few details of the deal for now, with both parties holding media blackouts through the negotiations. However, former WGA president Patric Verrone told The Hollywood Reporter the deal was positive for writers.
If the strike had taken place, it would have immediately affected late night talk shows and television such as Saturday Night Live, and shut down TV writers rooms. Viewers wouldn't notice any effects on primetime TV as the broadcast networks' TV season is about to end, but it would have likely influenced the fall TV schedule. Streaming would be largely unaffected as many shows are planned much further in advance than major networks — which might have triggered some cord-cutting by viewers. The strike would have likely cost the California economy $200 million per week, according to The Hollywood Reporter.
Writers waited with bated breath for the results of the deal on Monday night, uncertain if they would be going into work the next day.
#WGAUnity United We Wait.

— Warren Leight (@warrenleightTV) May 2, 2017
Right now I am so this baby elephant. pic.twitter.com/M7EQI5fJvj

— Jill Anti-Racist & Pro-Trans Rights Weinberger (@jillybobww) May 2, 2017
I'm going to bed because I either have a show to run in the morning or a 10:50am showing of that movie where Katherine Heigl masturbates.

— Stephen Falk (@stephenfalk) May 2, 2017
I want to go to work tomorrow. But I also want writers to go to work twenty years from tomorrow. #wgaunity

— josh friedman (@Josh_Friedman) May 2, 2017
The last TV writers strike took place 10 years ago and temporarily crippled the industry, with many on-the-bubble TV series receiving shortened seasons or getting the axe early. The infamous strike spanned 100 days from November 2007 to February 2008 and cost the Los Angeles County economy an estimated $2.5 billion, according to the Associated Press.
Now that your favorite show (probably) isn't in danger, you can go back to your regularly scheduled programming. And the writers behind them should be getting paid what they deserve.