Matt Reeves Reveals What 'The Batman' And 'War For The Planet Of The Apes' Have In Common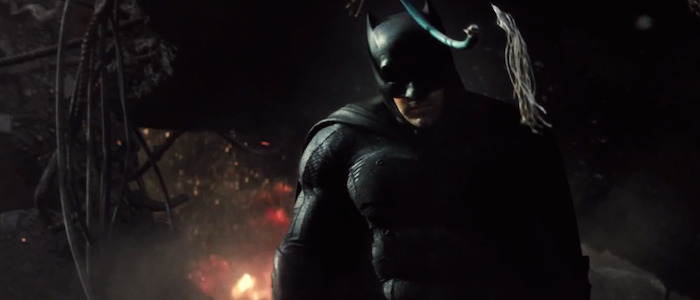 When Ben Affleck vacated the director's chair of his upcoming film The Batman, we knew Warner Bros. would need to find someone special to step in if they wanted to keep fans buzzing about the film's possibilities. Hiring Matt Reeves, the man behind Cloverfield and Dawn of the Planet of the Apes, seemed like a pretty solid play. The dude has some serious skills, and after Batman v Superman and Suicide Squad failed to generate the level of excitement from fans and critics the studio hoped for, Reeves may be the one who can get things moving in the right direction.
The filmmaker has been deep in post-production on War for the Planet of the Apes, so we haven't heard much from him yet about what he plans to do with The Batman. But in a new interview, Reeves compared those two movies and explained why he's excited to bring the Caped Crusader back to the big screen.
Reeves spoke with the Los Angeles Daily News and revealed that Planet of the Apes and Batman both hold a special meaning for him:
"It's a strange thing to be involved in the two franchises which were the two that I was connected to most as a child. I just was obsessed with Batman when I was a kid. What I find so interesting about him as a character is that, as far a superhero goes, he's not superhuman, he is a person. And he is a tortured soul who is grappling with his past and trying to find a way to be in a world that has a lot that's wrong with it and trying to find a way to reconcile all of that. That is a really powerful character, in the same way that Caesar is such a powerful character."
That Batman is just a man in a suit is far from an original observation, but one of the reasons Reeves' films work so well is because they're often populated with fully fleshed out characters. It may sound simple, but I expect The Batman to succeed if it concentrates on character instead of spectacle (a lesson that would have benefitted Batman v Superman). Hopefully the script – which is being completely rewritten since Reeves came aboard – puts us deeper inside Affleck's head and approaches the Dark Knight from an angle we haven't seen before.
War for the Planet of the Apes hits theaters on July 14, and The Batman likely won't make its way into cinemas until sometime in 2019.